If we are talking about tips to increase the performance of your Mac, there is no doubt that one of the most important is to avoid unnecessary files on the device. As a result, every now and then we need to make sure that we have gotten rid of those items which are only taking up space and are of no use. Of course, every time you do that you will get a message from the operating system, so that you are careful and do not delete anything important. But if you want your computer to stop bothering you, we'll show you how remove the famous Warning which appears at empty the bin at Mac.
Of course, this tutorial is especially useful for those who want to learn how to clean and organize a Mac. In the following lines, we will help with these solutions, making this unbearable warning that pops up when emptying Trash on Mac go away. .
Say goodbye to trash emptying warning on Mac
First, select Finder on your Mac
In the menu bar at the top of the screen, click Finder, then click Preferences
In the Preferences, you must enter the Advanced section
Uncheck the box "Show warning before emptying trash" in the Advanced panel
Close Finder Preferences
There you go, next time you try it, that famous warning that pops up while emptying trash on Mac will no longer be there. In other words, all deleted objects will disappear in a second, without notice.
It can save you a lot of time on a daily basis, especially if you use the recycle bin frequently. However, it also increases the chances that you will delete something essential by mistake.
Were you able to suppress warning when emptying trash on Mac?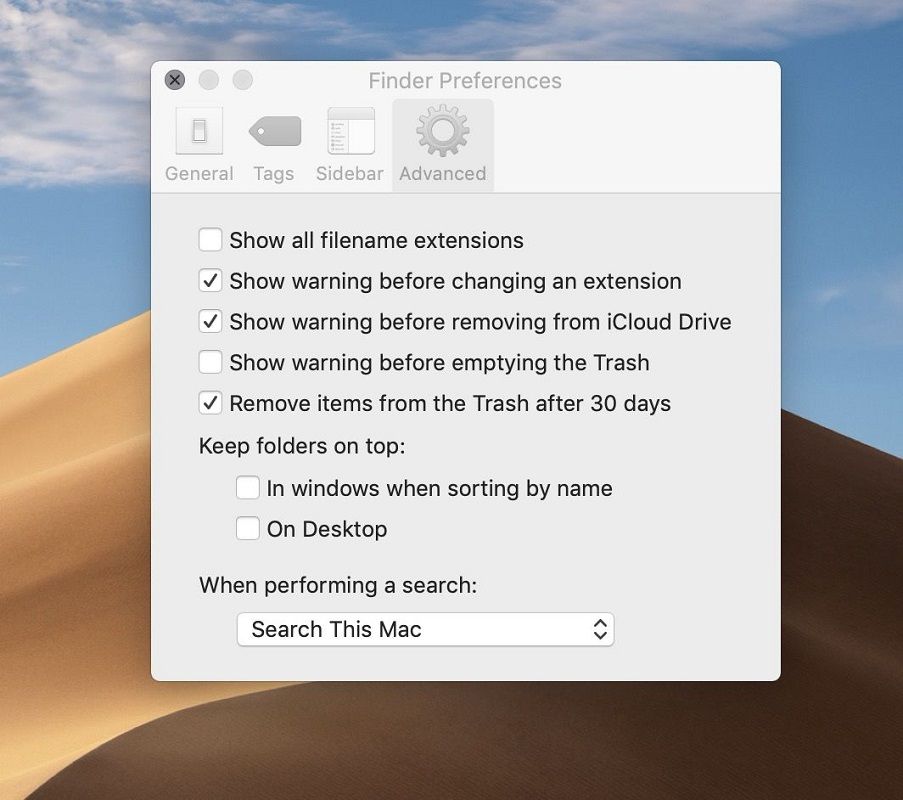 And what if I deleted an important item by mistake?
Don't worry, luckily we have already answered this question that many macOS users reveal, by explaining how to recover deleted files on Windows and Mac with AnyRecover, one of the many programs that have been developed for this purpose. You can also look for others. The bottom line is that you know that if you act in a hurry, you have a chance to grab those items before it's too late.
Share this with your friends!