Advertising is the first thing you hate while visiting our site Tech'Croute and all the sites and blogs around the entire web, I'm sorry because that's my only way to keep this site live. I'm also sorry because advertising besides annoying and ruining the user experience while browsing, sometimes it also slows down computers and tablets.
There are of course solutions to block the display of advertising and ads on a website such as ad blocking extensions, and I am quoting the extension here Adblock Plus, an open source extension for Google chrome used to block intrusive advertisements and bulky banner ads.
It is also possible to simply use web browsers that offer integrated ad blocking and more privacy features in one solution, which does not rely on browser extensions, for example the use of the Brave browser, or Opera without the need for third-party extensions.
All that I mentioned above are solutions that allow you to block Adsense advertising and other rules and forms of advertising on the web, and today in this article, I add this method to you using a server DNS and without the need to install a browser extension.
It is about changing the default DNS of your operating system by the DNS servers of AdGuard! We have already used this technique to speeds up internet connection speeds with CloudFlare's DNS servers, and it's very easy without the need to install AdGuard software on your Windows 10.
But if you want to go through the software, it is also possible and it allows you the same thing but on the condition of installing it. I present it to you anyway!
AdGuard for Windows 10: This is an anti-ad software for your computer with all the features needed for the best online experience. It combines the world's most advanced ad blocker, a set of privacy protection plugins, and an effective parental control tool, all working in a browser or app. To download and install it, go to this page: AdGuard for Windows
The manual method without software installation
Step 1. First, open the " Settings »From your Windows 10 operating system (Select the Start button, then Settings)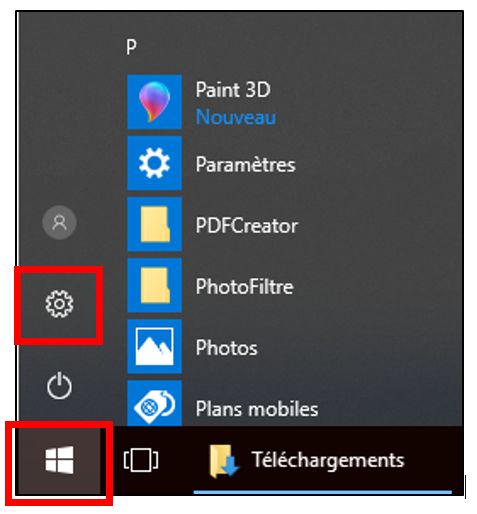 2nd step. Then click on the option " Network and Internet ".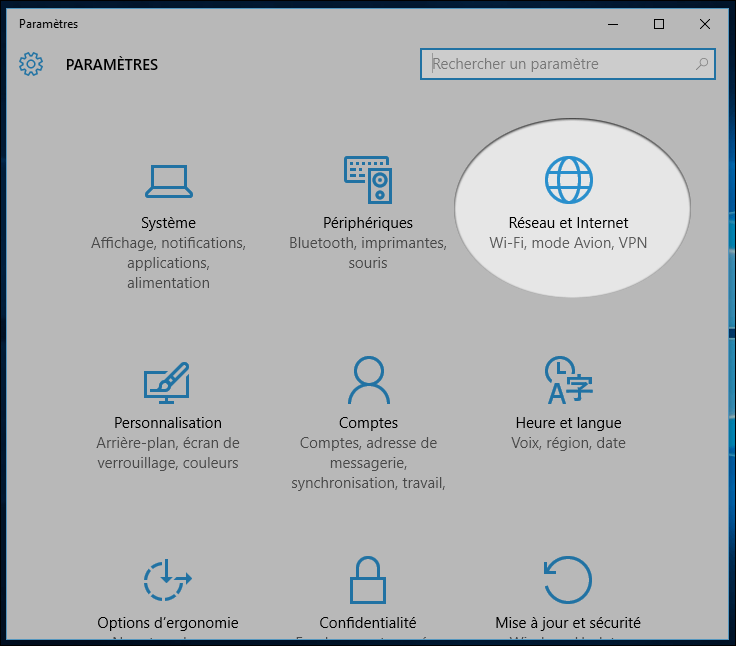 + On Windows XP: Start menu> Control panel> Network and internet connections> Network connections
+ On Windows Vista: Windows menu> Control Panel> Network and Internet> Network and Sharing Center> Manage network connections
+ On Windows 7: Windows menu> Control Panel> Network and Internet> Network and Sharing Center> Change card settings.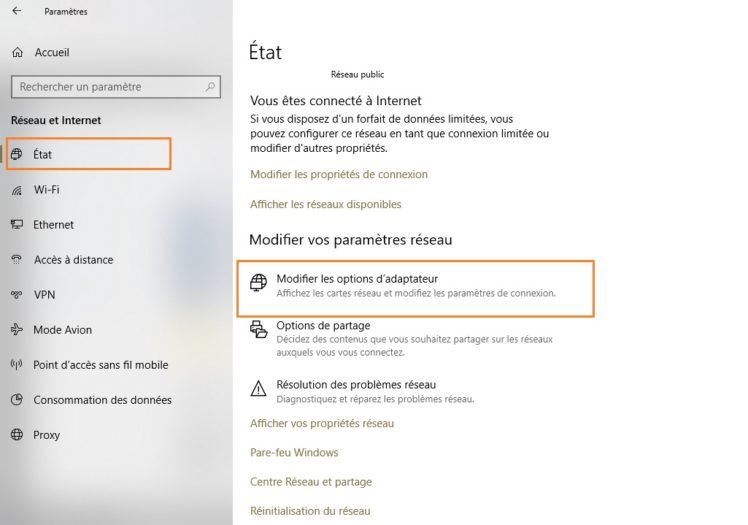 Step 3. Scroll down and click on " Change adapter options "
Step 4. Right-click on your active connection (your active network card) then click on " properties ".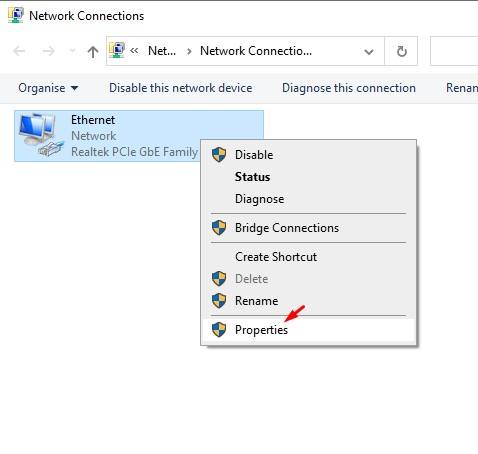 Step 5. Select by clicking the line " Internet protocol TCP / IP "Then click the" Properties "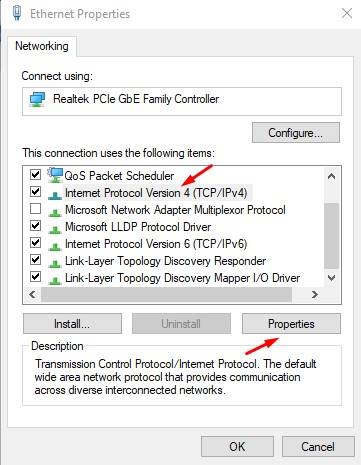 Step 6. Check the box "Use the following DNS server address" to be able to fill in the DNS fields manually. Then enter the following AdGuard DNS servers: 94.140.14.14 and 94.140.15.15 and validate.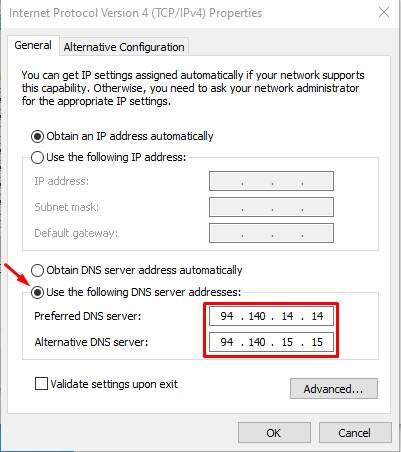 Bonus: To block access to adult sites, also add the following DNS servers as in Step 6: 94.140.14.15 and 94.140.15.16
That's all ! You have finished. Now just browse the web and you won't see ads on techcroute.com 😉
And to configure AdGuard DNS servers on a Mac, follow these steps:
1. Open System Preferences.
2. Find DNS Servers and select it from the drop-down list.
3. Click on the + button to add a DNS server and enter 94.140.15.15
4. Click on + again and enter 94.140.14.14.
5. Click on Ok, then on Apply.