Do you have a too large PFD file? So much so that it is impossible to send it as an attachment by email or complicated to open it because it lacks responsiveness. It is quite possible to reduce the size of a PDF file by compressing it. In this article we show you the best way to do it while finding a good compromise for the display quality.
The PDF format has many advantages, including being easy to share and read on all types of devices. However, this format can be large depending on the document, especially if the latter contains several illustrations. Mobility is taking a hit. But it is possible to reduce size of any PDF without making too many concessions on the quality of the file.
How to compress PDF?
Let's start with the software that allows you to reduce the size of a PDF. You can use the PrimoPDF application, a PDF converter that helps reduce file size in addition to offering the ability to convert a document into the format from more than 300 file types.
To reduce the size of a PDF using PrimoPDF software, simply open the file in question from any PDF reader application. Go to Print and choose PrimoPDF as virtual printer. There are several printing options. Look for the drop-down menu Quality. Depending on the application used, you will find it in Properties or Advanced properties.
On the Chrome reader, the option is available in Print> More settings. Adjust the output resolution downward. For example, you can change from 600 dpi to 300 dpi. The generated document will be approximately 50% smaller. Do not go lower than half the original resolution as this may make graphics less readable.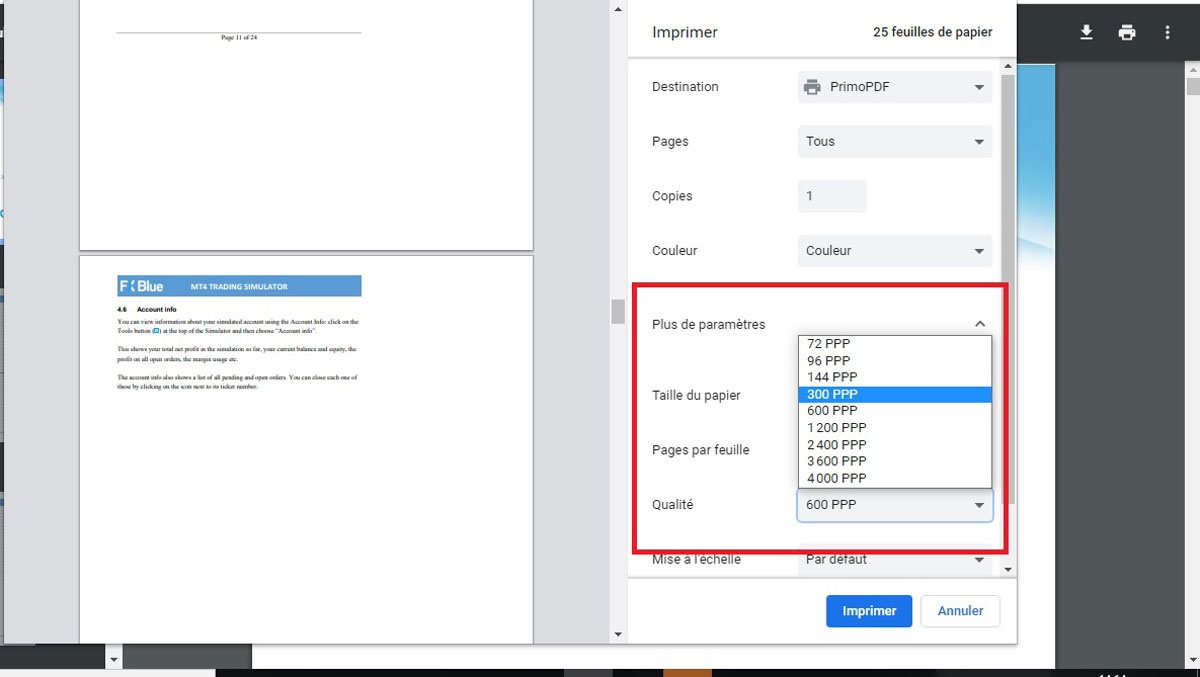 Then click on To print. A PrimoPDF window opens: click on Create PDF and save the new, lighter document.
Reduce the size of a PDF with an online tool (PC, smartphone, tablet)
A fast, cross-platform way to reduce PDF size is to use an online tool. Several sites allow you to compress a PDF in an optimized way. One of the most popular is pdfcompressor.com. Its use is extremely simple.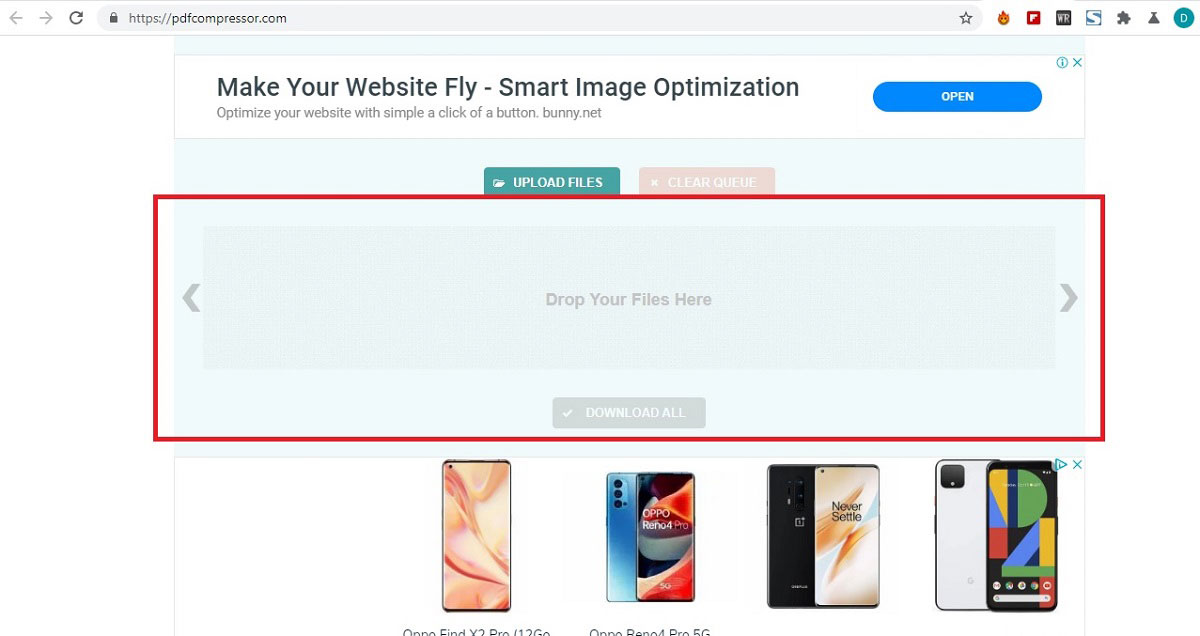 Go to the site and select the Upload Files option. Navigate to the location of your PDF file and open it. If you are on a computer, simply drag the file into the space provided. The compression is done automatically and you can download the compressed document.