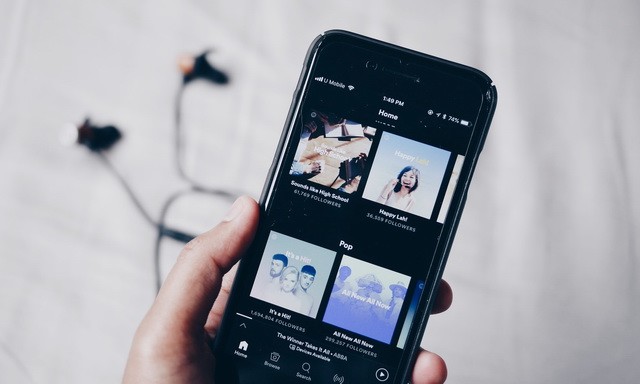 In this guide, we are going to tell you how to reduce data usage in Spotify. There's no denying that Spotify has transformed the way people listen to music. Spotify currently has over 200 million active users, of which 87 million are paid subscribers. With a massive library of over 35 million tracks, music fans around the world can listen to old favorites and discover their next obsession with just a tap of the screen.
As with any media streaming platform, Spotify will need data to deliver all of those cool beats to your eardrums. If you have unlimited data usage on your current plan, you can stream at your leisure. However, if you're under a data cap that requires you to monitor your megabytes, you'll want to keep reading.
How Much Data Does Spotify Use?
As a music streaming platform, Spotify doesn't require as much data as video streaming services like Netflix or YouTube. To complicate matters, Spotify has a variety of quality settings that can change the amount of data required for streaming. Audio quality is measured in kbps (kilobits per second). Simply put, a higher kbps translates to higher fidelity sound. For the sake of simplicity, let's take a look at the default or "Normal" broadcast quality setting, which is 96 kbps.
If you play your songs in "normal" quality (96 kbps), you will use about 0.7 megabytes per minute. For a three-minute song, you're going to chew about 2MB. After an hour of listening, that's about 40MB.
Suppose you have an hour's commute to work each day, and you use that time to listen to Spotify. This means that you would use around 80MB per day of streaming music or around 400MB per week (if you are working a five day week). If you have a tight enough data cap, you might find yourself in trouble at the end of the month.
Approximate data consumption
The exact amount of data that Spotify consumes per song varies widely. However, we can estimate the approximate amount of data consumed based on each of Spotify's audio quality settings.
Low (24 kbps) – 0.5 MB per three minute song; 10 MB per hour.
Normal (96 kbps) – 2 MB per three minute song; 40 MB per hour.
High (160 kbps) – 3.5MB per three-minute song; 70 MB per hour.
Very high (320 kbps) – 7 MB per song; 140 MB per hour.
Spotify's default quality setting, titled "Automatic", changes the quality of your audio streams depending on the strength of your Internet connection. However, the audio quality will never drop below 96 kbps.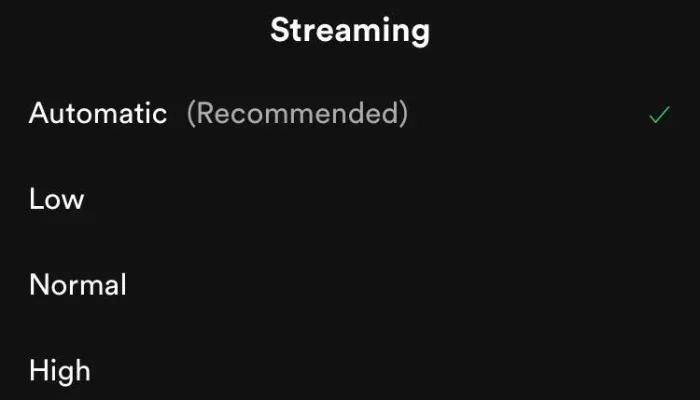 How to change the audio quality of Spotify
Changing the quality of Spotify streams is very easy.
1. Launch the app and tap the Settings icon at the top right of the screen (it looks like a small cog or gear). Scroll down until you see the subtitle titled "Music Quality".
2. Here you will see an option titled "Streaming". Tap on it to open a drop-down menu that will give you the option to change the quality.
The default option is "Automatic", but you can change it to "Low", "Normal", "High" or "Very high". Once you've made your selection, just exit the settings menu and start streaming.
Activate data saver
Some users may wish to use different audio quality settings, depending on their situation. For example, you might want to use higher broadcast quality when connected to WiFi and lower quality when using cellular data. Although you can go to Spotify's settings and manually change the audio quality, this is tedious. Fortunately, there is an easier way.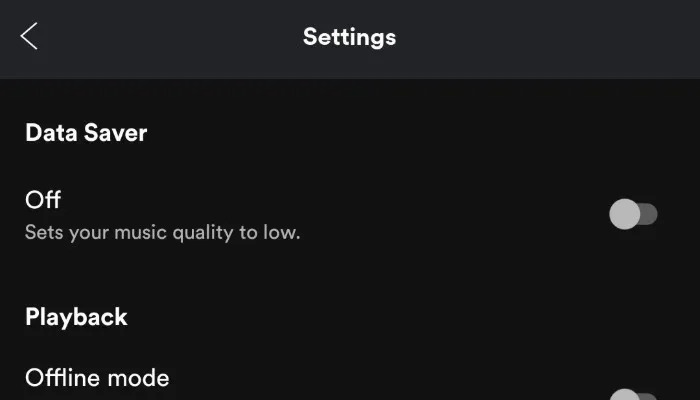 Spotify has a built-in data saving mode that automatically changes the quality of your music streams to "Low" (24kbps) when you are connected to cellular data. Once connected to Wi-Fi, the quality of the streams will revert to your normal broadcast quality settings.
If you have a limited amount of mobile / cellular data on your current plan, you'll probably want to turn on Spotify's Data Saver Mode. Doing it is easy. Launch the Spotify app and tap on the Settings icon located at the top right of the screen. Find the "Data Saver" option and activate the toggle switch.
Download songs for offline use
If you're a Spotify Premium subscriber, you can download up to 10,000 podcasts and playlists to your device and listen to them anytime without chipping away at cellular data.
To download an album or playlist, open the playlist you want to download and turn on the "Download" toggle switch. Once the download is complete, you will see a black arrow pointing down inside a green circle.
To download a podcast, simply navigate to the podcast episode you want to download and tap the down arrow to start the download. You will see the same black arrow icon when the download is complete.
In order for Spotify to only play your downloaded content, you need to set Spotify to offline mode. To do this, open the app and tap the "Home" icon. Then tap on the "Settings" icon. From there, tap "Play" and turn on "Offline."
Be aware that downloading songs is not the same as owning them. As a result, you will only be able to listen to the tracks that you downloaded through the Spotify client. You will not be able to take these files and transfer them to another application.
Conclusion
In this comprehensive guide, you have learned how to reduce data usage in Spotify. How Much Cellular Data Do You Burn While Listening to Spotify? Are you using Spotify's data backup features? Let us know in the comments. Also, if you want to know how to listen to Spotify on your web browser, you can check out this guide.