Want to recover deleted photos from your iPhone? As you will see in this tutorial, it is possible. In reality, there are several solutions available to you: either recover these photos from your iCloud account, or do it from an old backup, or use third-party software to recover them.
Accidentally deleted photos from your iPhone? Do not panic. If these were deleted less than 30 days ago, there is a simple and effective way to immediately recover your photos on iPhone. On the other hand, if these were erased longer ago, things get complicated. But we still offer a solution using third-party software to try the operation. Anyway, here is our tutorial to help you recover deleted photos on iPhone.
How to Recover Deleted Photos on iPhone?
Here is the first and also the easiest step to recover deleted photos on your iPhone. These must have been deleted within the last thirty days at most.
Go to the Photos app on your iPhone;
Select Albums below ;
Select Recently deleted under Other ;
Select Select. top right (to the left of the "…");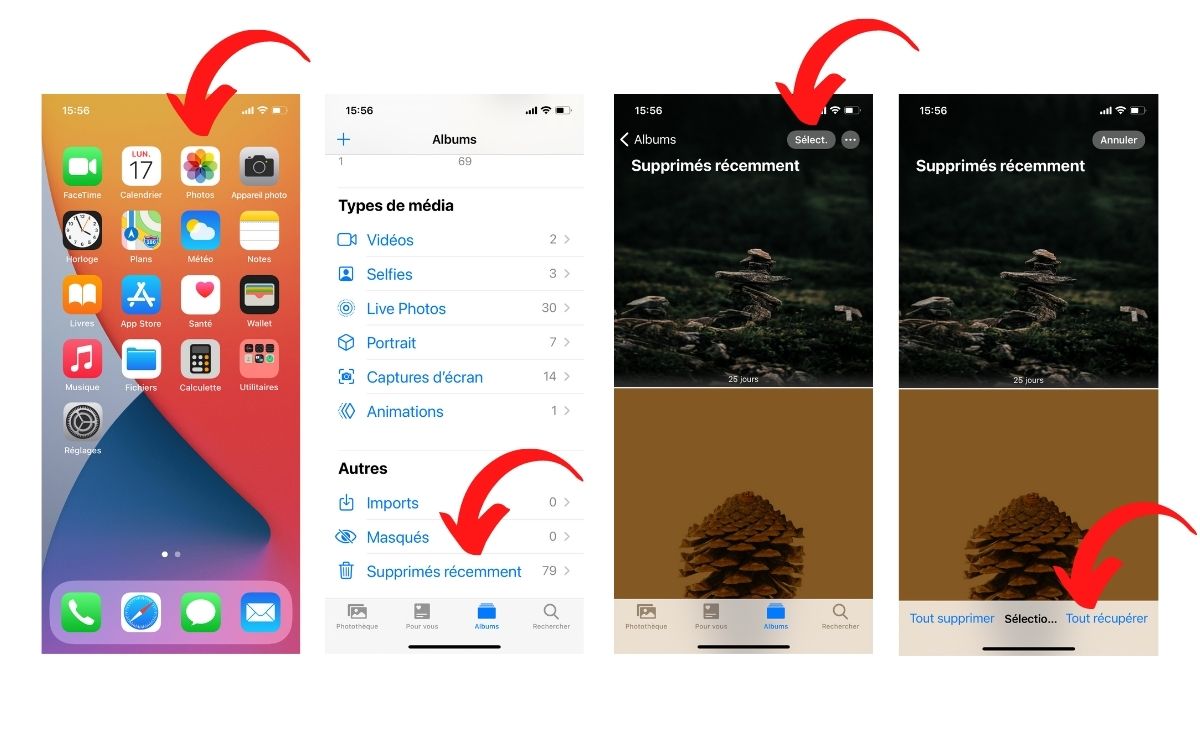 You can then either select the images to recover one by one, or select Collect everything to recover all deleted images.
How to Recover Deleted Photos on iPhone with iCloud?
You can also recover files that you deleted from iCloud Drive or iWork apps in the last 30 days, whether you deleted them on iCloud.com or on your iPhone, iPad, iPod touch, Mac, or Windows computer.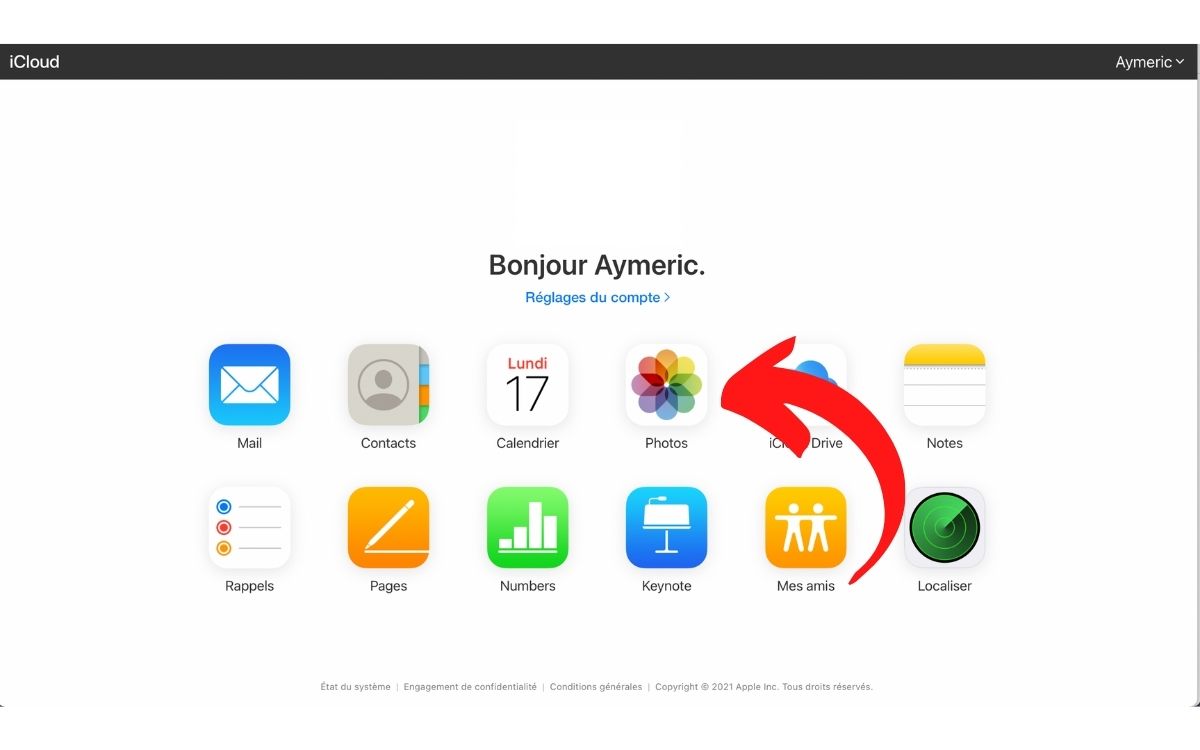 Go to Recently deleted then select each of the files you want to restore or click Select all then on Restore (no photo is available in the example below).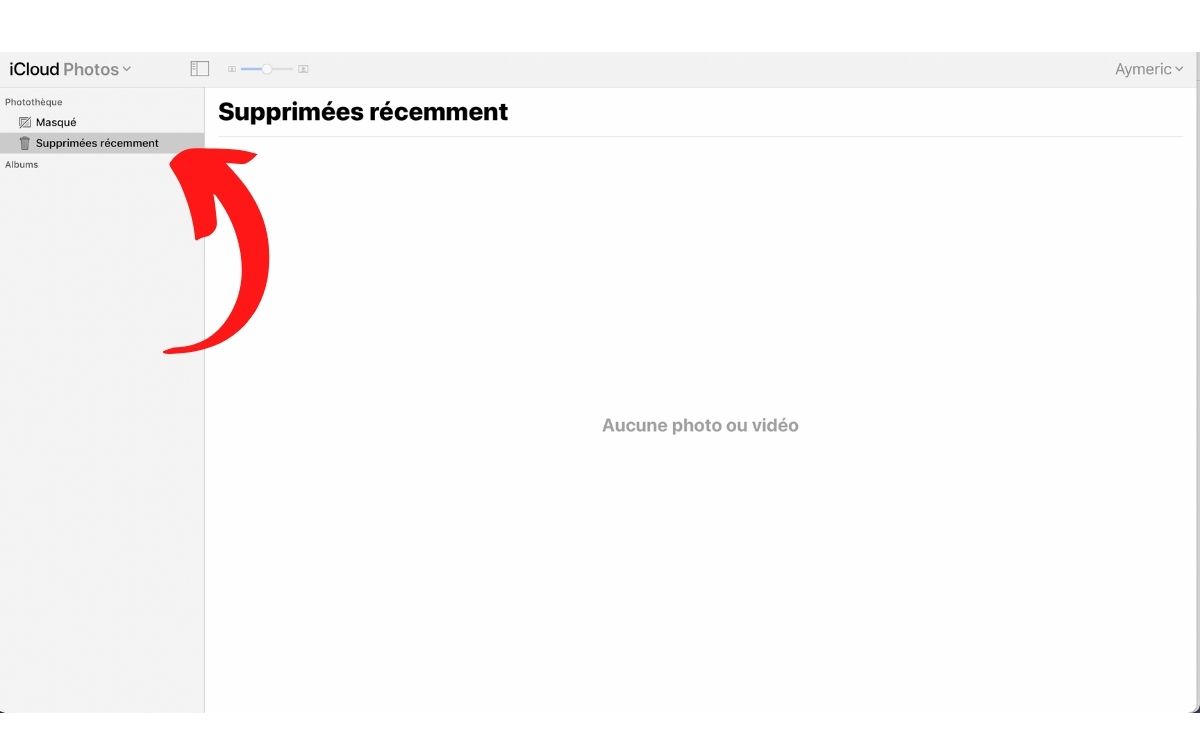 Maybe your photos are still on an old backup of your iPhone?
This another simple trick can get your deleted photos back using iTunes backup. You will need to restore a backup prior to deleting your photos. For this, you must consult our tutorial for restore your iPhone via iTunes.
Your deleted photos should then be back in the app Pictures from your iPhone. The downside of this method is that it removes all post-backup content on your iPhone including your messages and contacts. There is therefore also another less penalizing solution, although paying, via a third-party application.
Recover your deleted photos with PhoneRescue
This method allows you to extract your deleted photos from your last iPhone backup, without having to say goodbye to all the data created since. PhoneRescue can also search your iPhone directly for other recently deleted data like your messages and contacts for example.
Turn off encryption for iPhone backups. To do this, connect your iPhone to your computer, let iTunes open and uncheck the option Encrypt iPhone Backup
Take the opportunity to get the version of your iTunes software. You will need this to know the correct version of PhoneRescue.
Under Windows
In iTunes, press the keys Ctrl + B to display the menu bar

Go to Help > About iTunes
On Mac
Go to itunes > About iTunes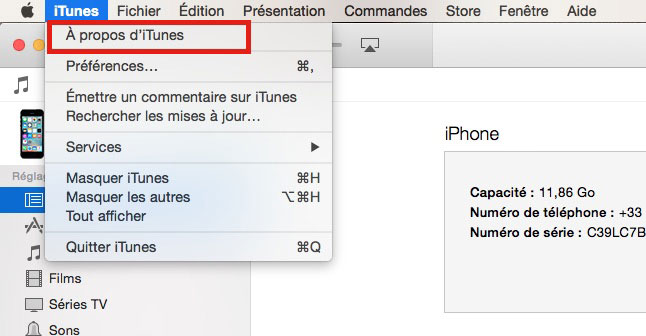 In both cases, the iTunes version is the first thing that scrolls in the window that opens.
Download a version of PhoneRescue corresponding to your operating system and version of iTunes and install it. In mac, open the file .dmg and drag PhoneRescue to your folder Applications
Launch PhoneRescue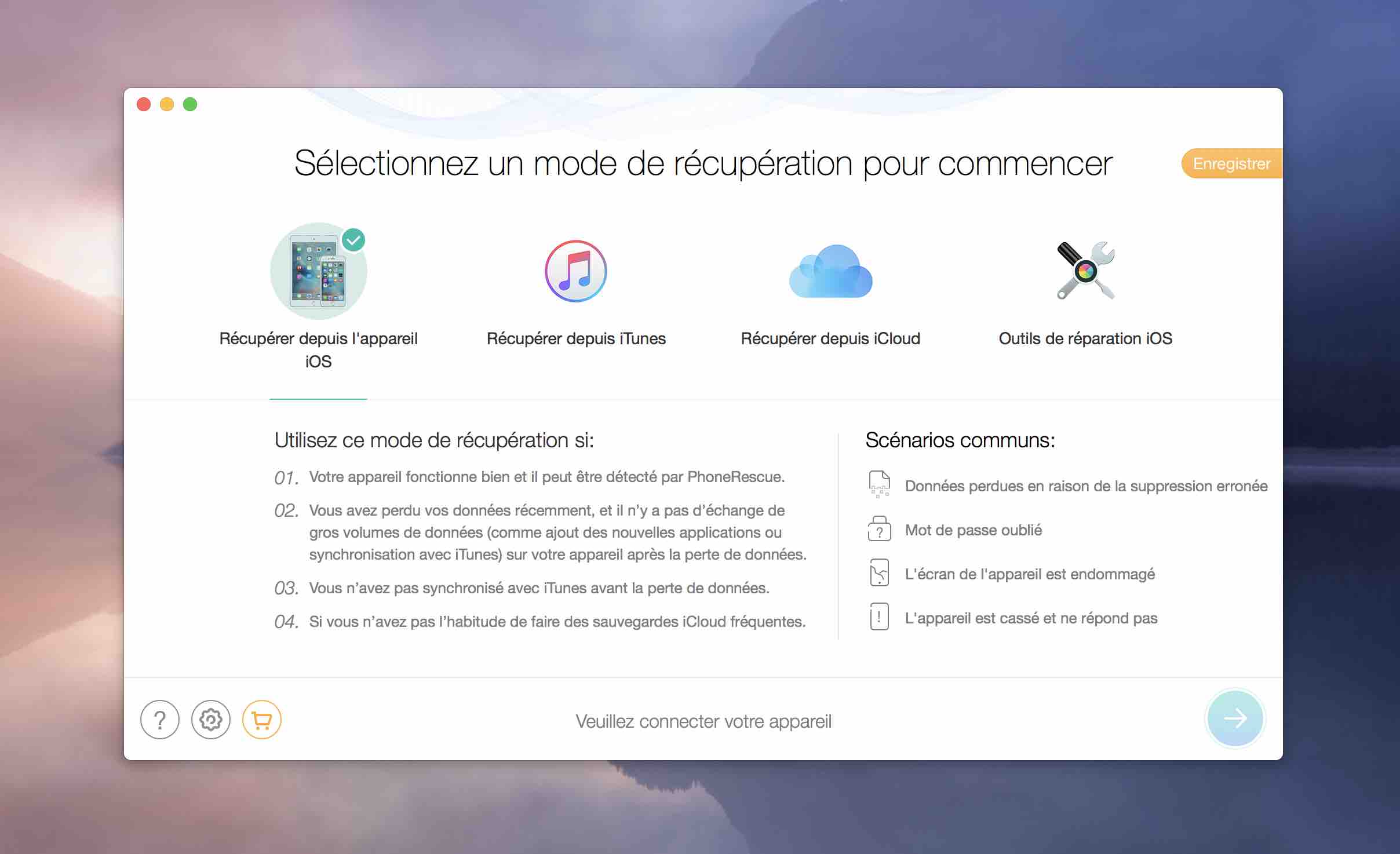 If the loss of your photo (s) is very recent, choose Recover from iPhone
Check only the data you want to recover and then click To scan
A few minutes later, you should be able to select your photos from the left column
Do not click Recover, the option is not available if you have not purchased a license (not given, by the way…). But instead double-click on Pictures.
To read also: how to share your iPhone's internet connection
You should now be able to browse your photos, even deleted ones, all right from your computer. That's it that's all. Tell us in the comments if one of these methods allowed you to recover one or more photos deleted by mistake.