IPhone can recover deleted messages and other SMS by restoring a backup before deletion. It is also possible to browse backups with iCloud or third-party software and only recover the data that interests you. We show you how to do it.
Did you know ? It is quite possible to recover deleted messages from your iPhone. There are two solutions: it is possible to restore a backup using iCloud, or with third-party software. You will obviously need have made an upstream backupotherwise restoration will not be possible. Whatever happens, it is strongly recommended to make a regular backup of your iPhone in order to be able to access a recent version of its data in the event of a problem requiring restoration.
How to recover deleted messages on iPhone without erasing its data?
Here is how to recover your messages on iPhone with the simplest solution, iCloud. This solution is a trick that allows you not to have to completely erase your iPhone. It requires a previous backup of your messages to iCloud. It may also not work.
Go to the app Settings on your device;
Select your name, located at the very top, under the search bar (or sign in to your iCloud account if necessary);
Select iCloud ;
If the button Messages is inactive, move it to the right, if it is active, remove it and then put it back. If they had already been saved in the past, your messages should reappear.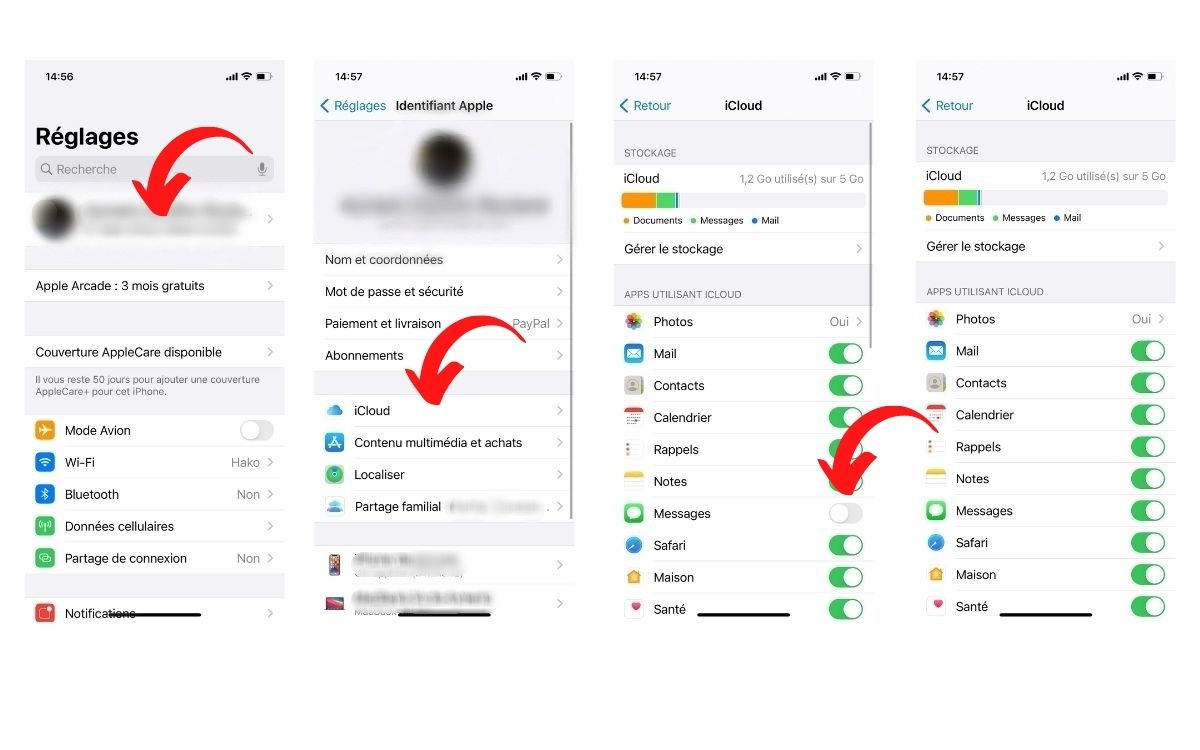 Your deleted messages should be back in the app Messages from your iPhone. If that didn't work, there is another solution. The latter takes longer to set up and requires you to restore your iPhone.
How to Recover Deleted Messages on iPhone (Requires Data Erase)
ATTENTION, all data on iPhone will be erased. Make sure your iPhone is indeed backed up to iCloud in Settings > your first and last name> iCloud > ICloud backup. If you have an iCloud backup and Messages are indeed part of your backup, you can continue with this tutorial.
Go back to the start of the application Settings ;
Go to General then Reset ;
Select Clear content and settings then on Clear now.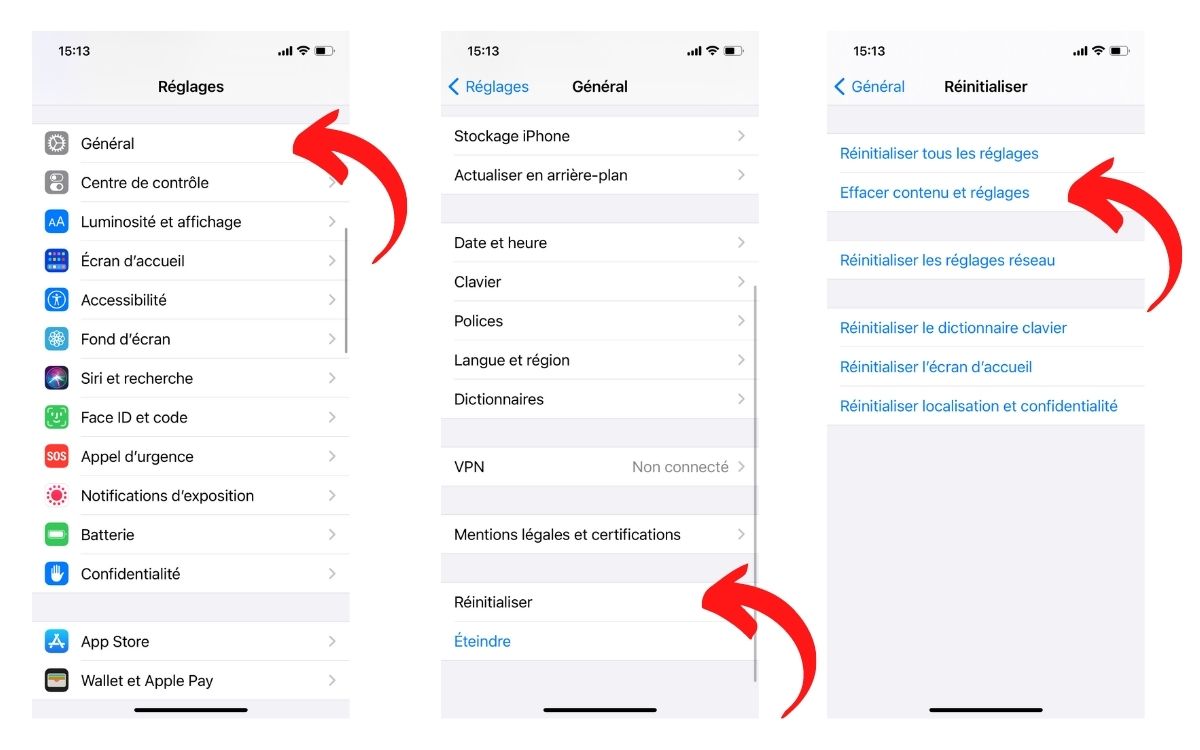 The contents of your iPhone will be erased. Wait for it to come back on. The Bonjour screen should then appear. Note that if you have already set up this device, you will need to erase its contents before you can restore from a backup. Follow the on-screen setup instructions until you reach the Apps & Data screen, then touch Restore from iCloud.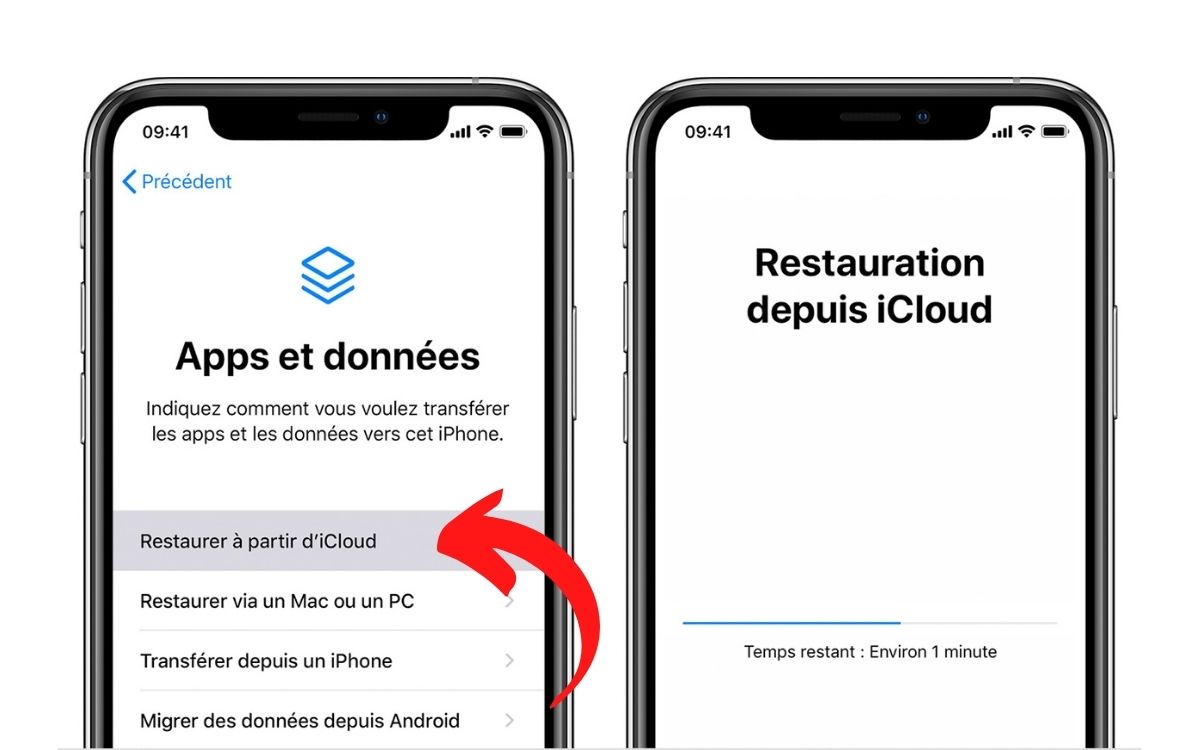 Sign in to iCloud using your Apple ID;
Choose a backup. Check the date and size of each backup and select the most appropriate:
A progress bar appears. Wait until the end of the operation, making sure to stay connected. Depending on the size of the backup and the speed of the network, it can take anywhere from a few minutes to an hour.
Recover your deleted messages with PhoneRescue
This method allows you to extract your deleted messages from your last iPhone backup, without having to say goodbye to all the data created since. PhoneRescue is third party software which can also search your iPhone for the recently deleted data of your choice directly.
Under Windows
In iTunes, press the keys Ctrl + B to display the menu bar

On Mac
Go to iTunes> About iTunes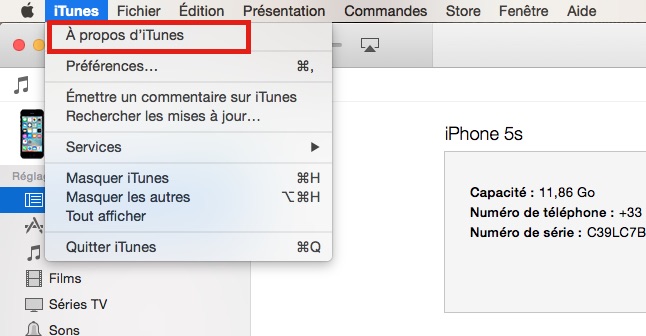 In both cases, the iTunes version is the first thing that scrolls in the window that opens.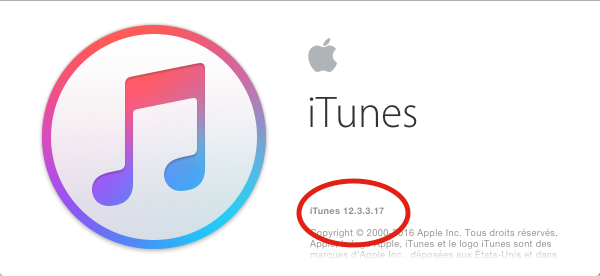 Download a version of PhoneRescue corresponding to your operating system and version of iTunes and install it. In mac, open the file .dmg and drag PhoneRescue to your folder Applications
Launch PhoneRescue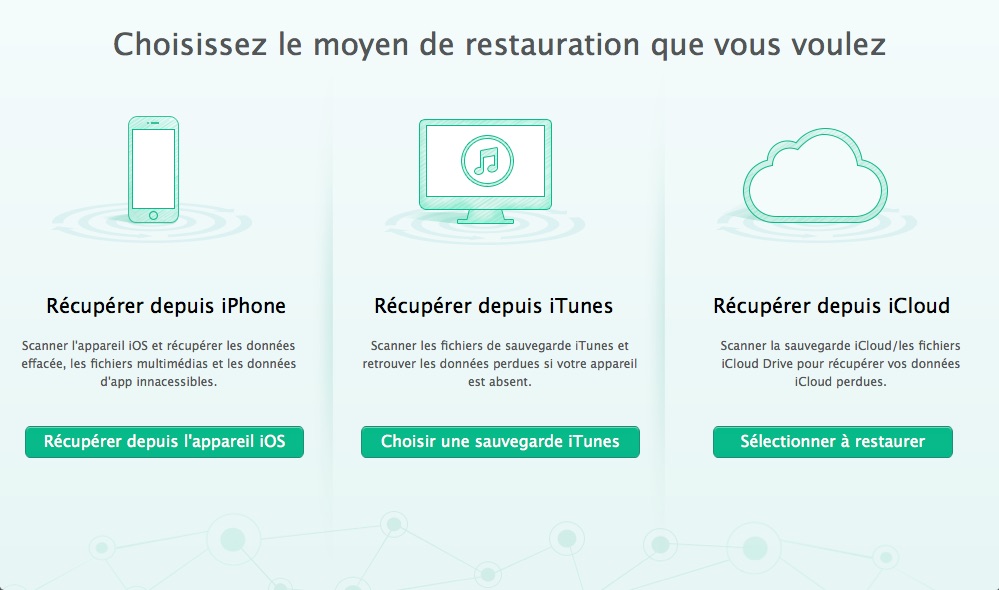 If the loss of your message (s) is very recent, choose Recover from iPhone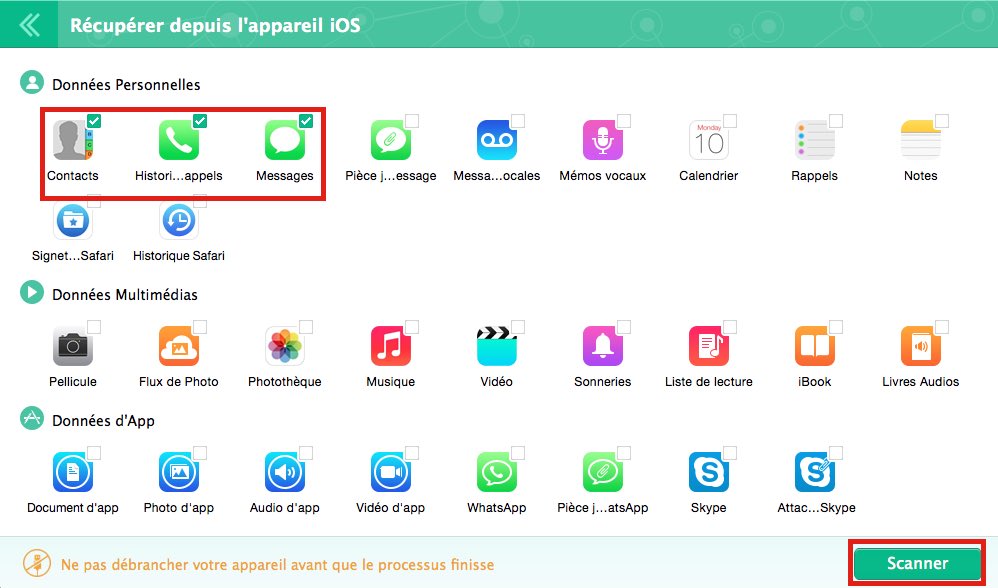 Check only the data you want to recover and then click To scan
A few minutes later, you should see something similar to this screenshot: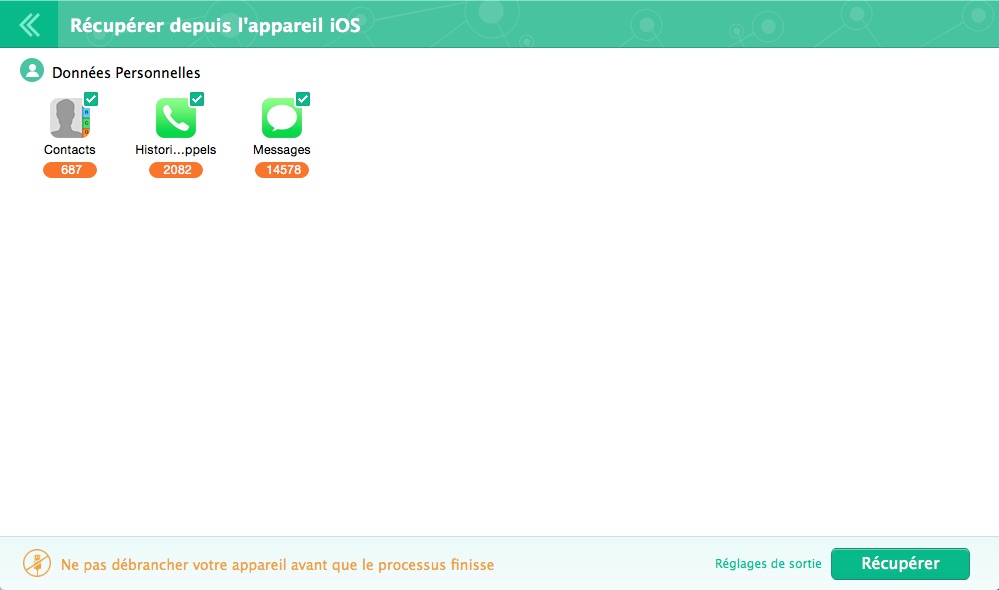 Do not click Recover, the option is not available if you have not purchased a license (not given, by the way…). But instead double-click on Messages.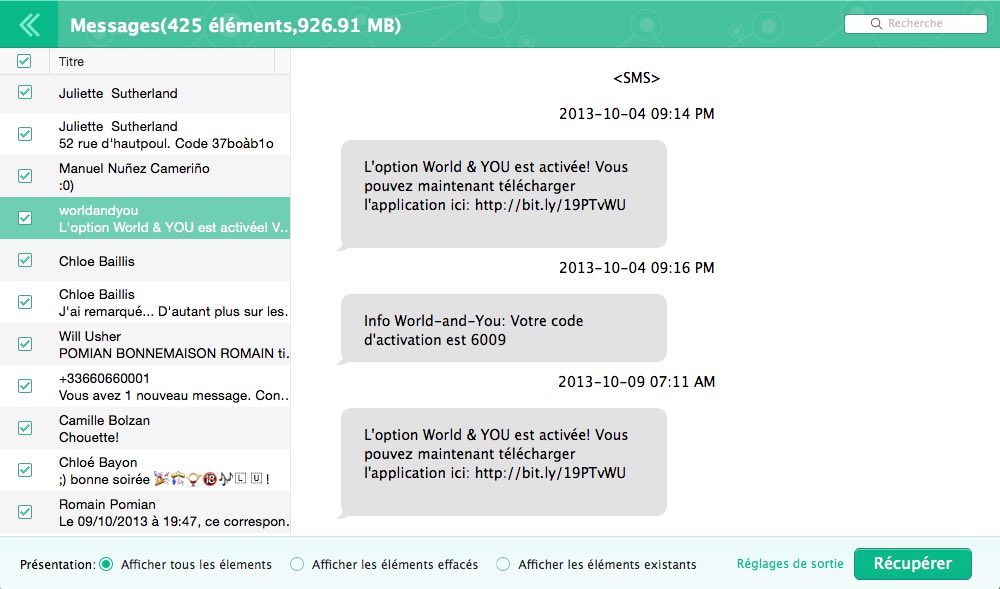 To read also: how to share your iPhone's internet connection
You should now be able to browse your messages as well as those that have been recently deleted directly from your computer.