Teams is an ideal tool for collaborating between several people and working together. Obviously, in these kinds of situations, it is quite normal that we send different types of documents. However, what happens when we accidentally delete one of them? ¿How can we recover deleted file from Microsoft Teams?
Fortunately, Microsoft Teams has some cool features and it also has a recycle bin which, although it is a bit hidden, it is possible thanks to this to recover any type of deleted file.
Recover deleted files from Microsoft Teams
Whenever a team is created in Teams, SharePoint is configured automatically. When we delete one or more files. The place where we are going to find it is precisely SharePoint.
Therefore, we are going to see a simple tutorial so that you can learn step by step how to recover deleted file from Microsoft Teams as quickly as possible.
Recover deleted files in Teams
The first thing we'll need to do to access SharePoint is to enter the "Files" tab from the same Microsoft Teams app. After that we will have to click on "Open in SharePoint". Depending on the screen size, you may need to click the three dots icon before you access SharePoint.
On some occasions it will ask us to reconnect with the Microsoft Teams account, if so, you will need to do so in order to recover a deleted file from Microsoft Teams.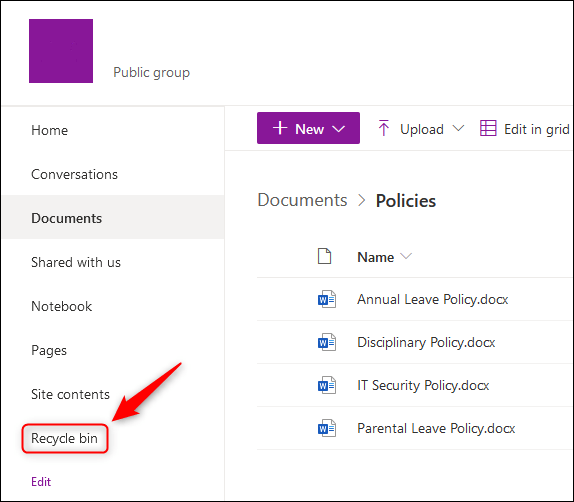 Once we are inside, we will just have to click on "Recycle Bin" which is on the left sidebar of the screen, almost at the end.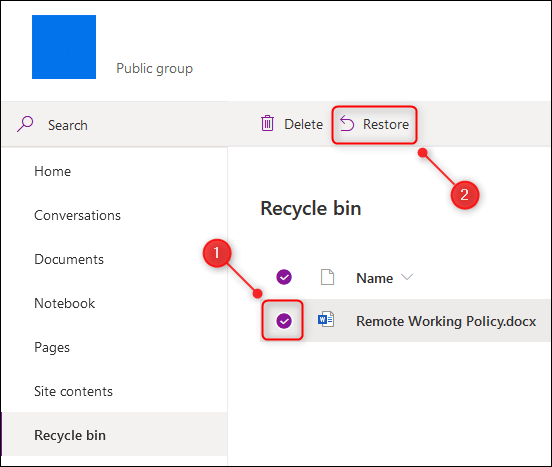 We are looking for the file we want to restore and we will select it by checking the box that is on the left side of each file in question. Then we just click "Restore" at the top.
You will now have to click on "Documents" and the folder corresponds to the Microsoft Teams channel where the file was located. In the example we see in the images, the file was in the "Policies" channel.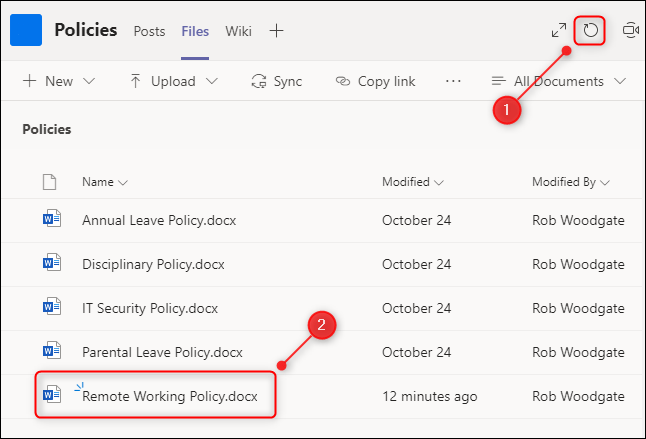 We return to the Microsoft Teams app, we will have to click on the update icon that is in the upper right corner of the screen in the "Files" tab to have it updated and the file that we recovered from SharePoint appears.
Share this with your friends!