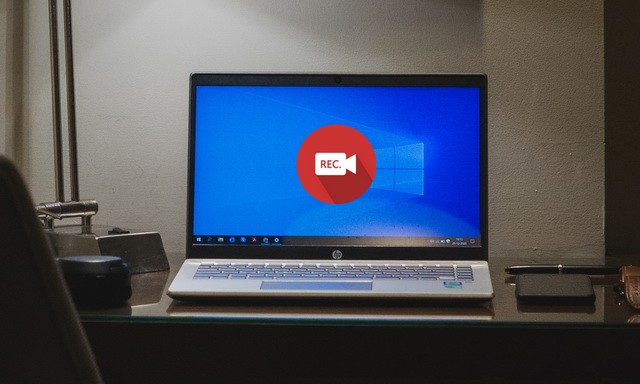 In this article, we're going to walk you through how to record your screen in Windows 10. Recording your screen in Windows 10 is the only way to capture every instance of a live game, app or window. open browser. These screenshots are automatically saved in MP4 and other video formats and can be streamed to Facebook, YouTube, and other destinations.
This article covers the best methods to record Windows 10 screen using native apps like Xbox Game Bar as well as third-party apps.
1. Use AMD Radeon software
If you are the proud owner of an AMD graphics card, assuming you have the drivers and the AMD Radeon software that comes with it installed, you have access to some great screen recording tools just by pressing a few buttons on the keyboard.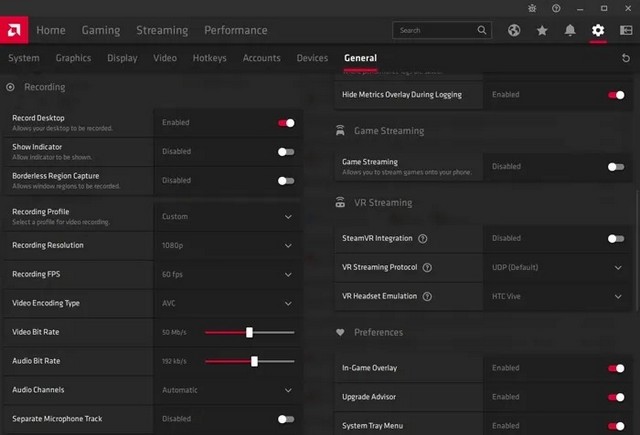 To make sure screen recording is enabled, open the Radeon software, click the Settings cog in the upper right corner, then click "General". Here, under recording, make sure "Record Desktop" is enabled (Ctrl+Shift+E). You can of course change various settings, such as recording resolution, frame rate, bit rate, etc.
You can also enable instant replay (Ctrl+Shift+S) here, which will allow you to record a video showing anywhere between your last 15 seconds and 20 minutes of screen time.
2. Using the Xbox Game Bar
If you want a no-frills recording of every instance on your screen, Windows native Xbox Game Bar is the easiest way. You can either launch it from the Start menu or use the shortcut Win+G to open the application. If problems arise, you can install the app from the Microsoft Store.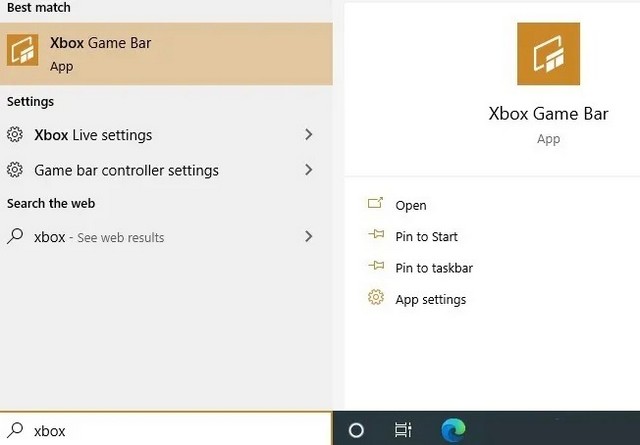 Make sure to enable "Record game clips, screenshots and broadcast using game bar" in the app settings.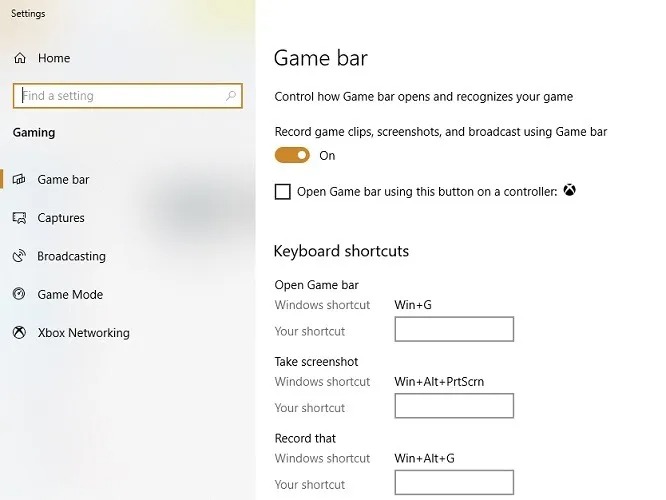 You can set the settings for recorded video, audio quality, and video quality.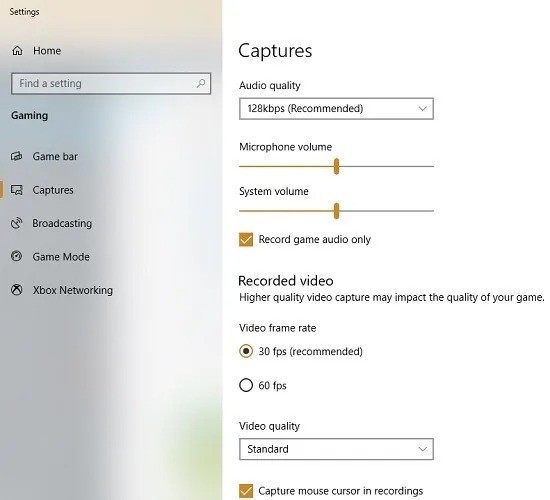 As soon as the game or application is online, press the red circle in the game bar to start recording. To stop, press again or use Win+Alt+R. Screenshots and videos are saved in "D: Videos Captures" by default.
3. Use the NVIDIA Control Panel
If you are using an NVIDIA graphics card on your computer, you can use the application NVIDIA Control Panel to capture your screen and stream online. After installation, it is accessible from the Start menu.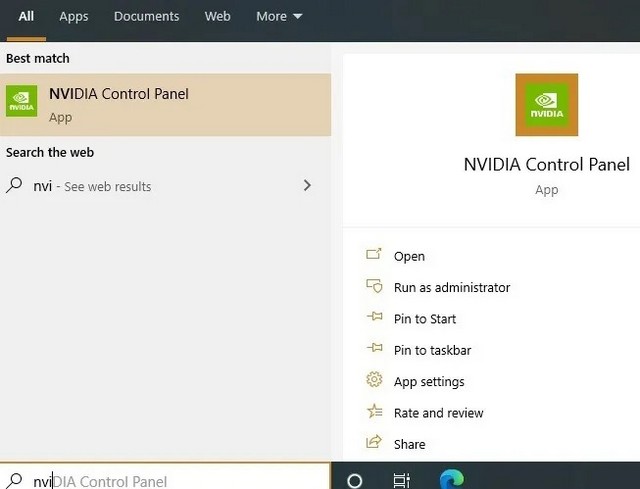 Configure screen resolution, refresh rate, and other settings in the control panel.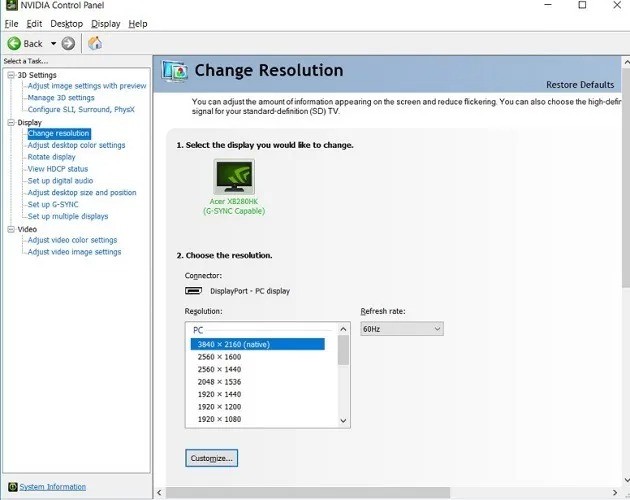 The NVIDIA official website offers downloads of all necessary game drivers. Download and install the GeForce Game Ready driver.
It will take some time for the driver to install properly.
The graphics driver will undergo a basic system compatibility test so that it can be used as a platform for the NVIDIA Control Panel. Once done, you need to log in using your NVIDIA account or Facebook, Google, etc.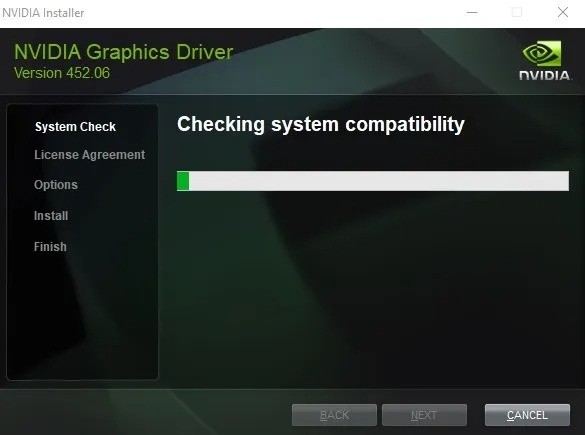 When the NVIDIA GeForce platform is ready, enable in-game overlay or use Alt+Z to get the screen below. You can live stream to Facebook and YouTube.

Press the Record button to start recording the screen. The NVIDIA control panel will be invisible to you, unlike the game bar. ALT+F9 to stop and resume at any time.
3. Use Screen Recorder Pro for Windows 10
Screen Recorder Pro is one of the most advanced, but completely free, Windows 10 apps for recording not only everything on the screen, but the webcam as well. Once installed from the Microsoft Store, it is accessible from the Start menu.
Compared to previous apps, Screen Recorder Pro has several options for viewing the screen – including full screen, specific screen, specific region, audio only, and desktop duplication – which is for DirectX games. faster. It encodes files in FFmpeg format for MP4, H.264, GIF and WebM formats. You can choose to include or exclude mouse clicks and keystrokes from the top menu.
Press the red circle to start recording.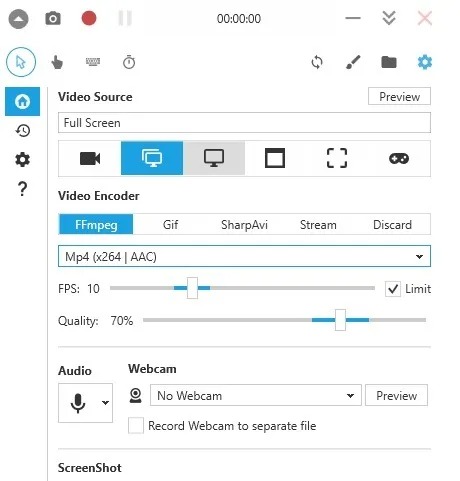 During recording, the screen recorder is completely invisible. You can use keyboard shortcuts Alt+F9 to stop and resume at any time. The combination Shift+F9 will pause recording.
All saved screenshots and videos are available in a folder named "Captura".
4. Use Debut Screen and Video Recorder
For more advanced screen recording features, we recommend Debut Screen and Video Recorder. This is completely free to use for non-commercial purposes.
The good thing about this app is that it can support a very large number of resolution formats with fast capture. These include Android devices (480p and 720p), iPhone versions up to iPhone X, PS4, Xbox, Nintendo 3DS and more.
It can also encode for H.265 quality, which is the only one on our list.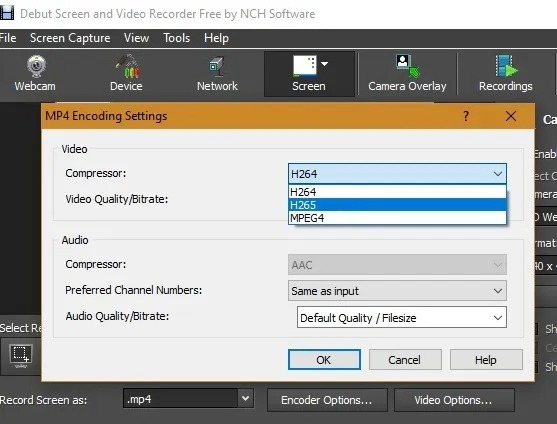 To start recording, press the red circle. You can use Ctrl+F10 to stop recording.
Recording takes place in the background without any obstruction. Once recording is stopped, use Ctrl+F9 to resume.
Conclusion
This article has looked at some of the best ways to capture screens in Windows 10 for any kind of activity on your screen. If you are looking for something that is only gaming, you can use gaming tools like XSplit or OBS, which have more advanced features. If you also have any questions, please let us know in the comments. Moreover, if you want to know how to uninstall and reinstall updates on Windows 10, you can consult this guide.