When a private message is read on Facebook or Facebook Messenger, the mention "seen" is automatically displayed to the sender. There is no option in the settings to turn off read receipt. But thanks to a few tips, you can still read messages on Facebook discreetly.
Everyone has their own conception of what provides the best experience on social media or messaging apps. For some, discretion is essential. But publishers don't always hear it the same way.
Facebook considers it inappropriate to offer the possibility of deactivating the read receipt, to the chagrin of those who would like to be able to read messages without the mention seen. But that the option does not exist in the settings does not mean that reading in all discretion is not possible.
Facebook Messenger: read messages without the seen mention
Users still have the option of choosing to not to be seen online on Facebook when they are connected. But that is not the subject of this article. Regarding the read receipt, it is necessarily necessary to go through roundabouts. As is the case with screenshots discreetly on Snapchat.
With Facebook Messenger on smartphone or tablet, you can read messages without the word seen simply by disabling the connection first or in switching to airplane mode. On Android, all you have to do is scroll down the notification bar and press the "airplane mode" or "offline mode" button depending on the version.
If you're using an iPhone, swipe up from the bottom of the Home screen. Then tap on the icon with an airplane. Once the mode is activated or the Wi-Fi and 4G connections are deactivated, open Facebook Messenger and read the message. There is still one last important step.
Don't forget to close the application by dragging the conversation circle (caller's profile icon) towards the bottom of the screen. Next, close the Facebook Messenger instance in the list of recently opened applications. We tested this method and it works. Even if you open Messenger again, the message will still be marked unread.
For the web version of Facebook (on PC)
If you want to read your Facebook messages on PC without the word seen, the only possible way is to pass an extension dedicated to this task. On Google Chrome, find and install the "Unseen for Facebook" extension. And that's all you have to do.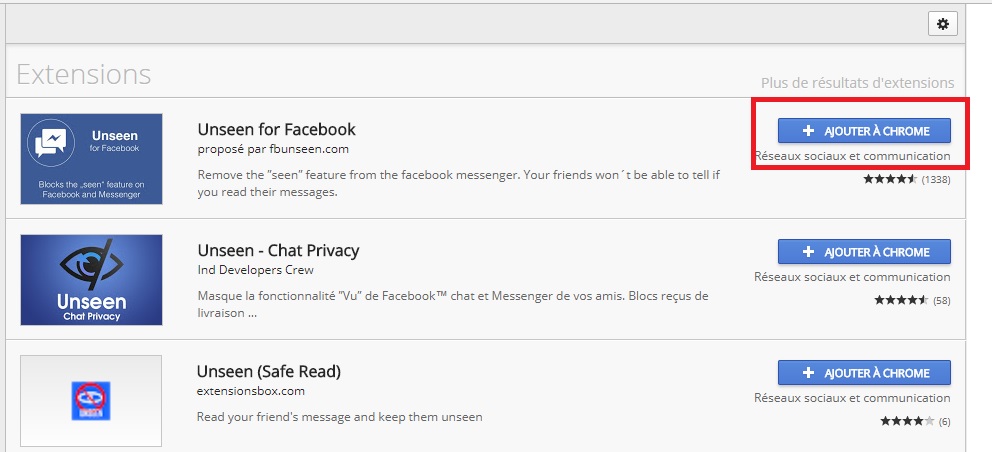 Download the extension from the Chrome Web Store. Once installed, the blue module icon is displayed in the right corner of the browser. All the configurations are already made by default. Other features are also offered, such as turning off the typing indicator while you are writing a message.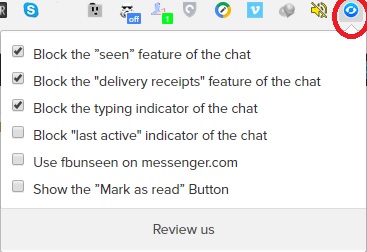 On Firefox, you can install the same extension which is called "FB unseen" instead on the browser add-on platform.