WhatsApp Web allows you to use the messaging application on PC or Mac, either through a web browser or through the Desktop application. This possibility is very useful for users who are often on their PC and do not want to constantly switch between two screens.
You spend several hours a day on your PC and find it boring to constantly have to switch between your screen and your smartphone's screen. If you are an active WhatsApp user, like more than 2 billion people in the world, the application offers a web interface that allows you to stay in touch with your loved ones on a computer. The use of WhatsApp Web is very simple.
WhatsApp Web: how to manage your messages from a computer
The messaging application keeps getting richer over the months. WhatsApp allows you to delete a message sent in error, which was not possible a few years ago. As for WhatsApp Web, the feature has been around for a long time. It allows you to use the mail application on PC or Mac from a browser. You can also install the Windows or macOS application which is more convenient. We show you the two methods which work almost the same.
Configure WhatsApp on a web browser
Whether you use Google Chrome, Firefox, Opera or any other browser, you can access WhatsApp web from the address provided for this purpose: web.whatsapp.com. Opera for its part has made things easier with a widget that directly integrates WhatsApp and other services that can be used inside the browser in an ergonomic way. But whatever your favorite browser:
Now, WhatsApp web is synchronized with the application on your smartphone. You can send and receive all your messages through the web interface. An important clarification: both devices must be connected to the Internet. To end the synchronization, you can do it from the web interface by pressing the menu (the three buttons arranged horizontally), then "Disconnect".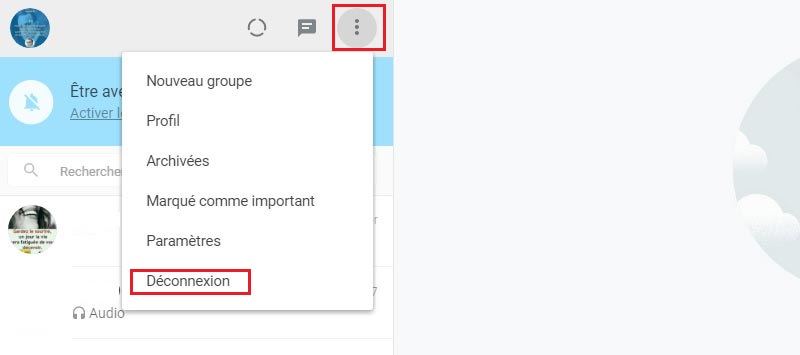 This can also be done from the smartphone. Just go again to menu> WhatsApp web. Disconnect each of the sessions if there are several or all at once.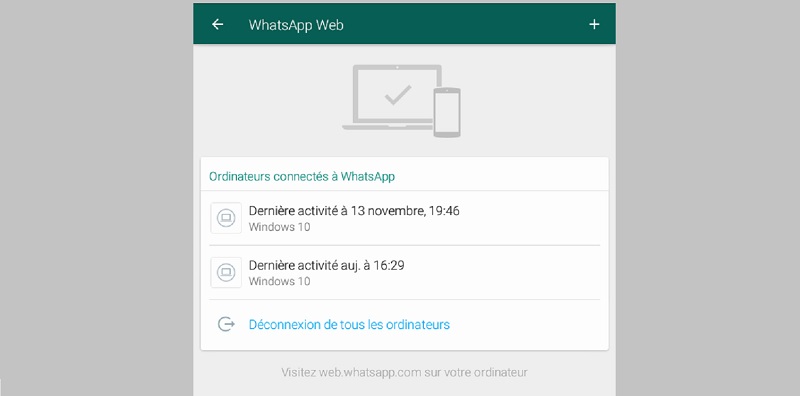 Use the WhatsApp app on PC or Mac
As an alternative to the web version, you can also install the WhatsApp application and use it directly on a Windows PC or Mac. To do this, download WhatsApp from the official website. Install the app and open there. The setup process works just like with the web version. So follow the steps given in the previous section.
There you go, it's that simple. And to go further, we invite you to discover some unsuspected features of WhatsApp that you don't necessarily know.