Like most apps, a read receipt appears when you read a post on Instagram. However, it is possible to consult a message discreetly without your recipient being informed. We explain to you.
When you enter a conversation Instagram to read a new message, the other party will know that you have read it. Which can be disturbing in some situations. Indeed, you may not have time to reply to this message right away. Your interlocutor might then feel snubbed and resent you. Especially if you only end up writing to him much later.
Another case, you ardently wish to consult the message sent by the one or the one you intend to seduce. On the other hand, you would like that the chosen one of your heart was not informed, just to avoid having to answer him right away. In short, you want to marinate it a little, a dragging technique that can prove to be conclusive (be careful, not always). Good news, there is a solution to read a message on Instagram discreetly.. Follow the guide !
Read also >> How to delete an Instagram account
Instagram: tutorial to read a message without the read receipt
We have tested this technique successfully. Although a bit time-consuming, it works wonderfully and will indeed allow you to read your Instagram messages without the famous read receipt appearing in the conversation window.
You have just received the notification of an Instagram message. Do not tap on it and open the app.
Then access Instagram messages, still without opening the conversation where you want to remain discreet.
From this step, you need to switch to airplane mode (by clicking on the airplane icon on iOS and Android) in order to deprive your phone of any Internet connection.
Once done, enter the conversation and read the message. Then, you will have to disconnect from Instagram while still leaving the airplane mode on.
To do this, click on your avatar icon, on the three horizontal bars and then on the settings cogwheel. Then go all the way down and click on Logout. Look :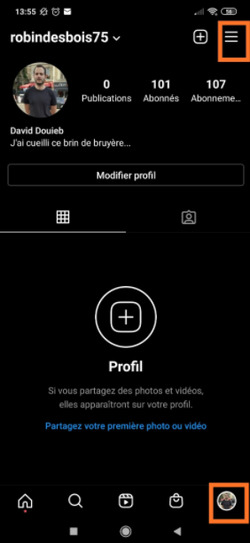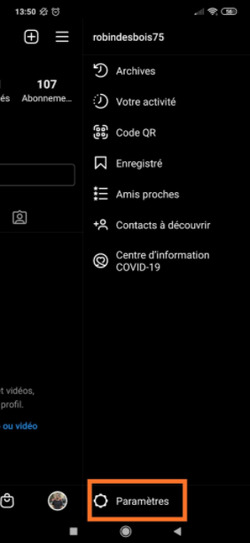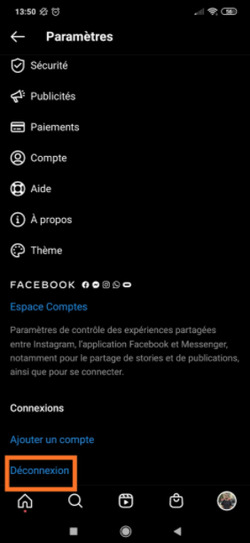 Finally, deactivate airplane mode and then reconnect to your Instagram account. Your message will appear as if you had not opened it.
Now you know how to read an Instagram post without the read receipt showing up. To continue reading, we suggest you take a look at our other tutorials on the social network: