Your break with Instagram is over and you want to reactivate your account. But you have no idea how you should go about getting there. If so, then this tutorial will be of great help to you.
There you will find the method to follow to access your Instagram account again from your phone or computer. This is simple and does not require any particular skill. Whether you are an experienced user or a novice, you will have no trouble applying it. Especially since each step of the process has been illustrated with screenshots.
How to reactivate your Instagram account from your smartphone?
To reactivate your Instagram account from your smartphone, two main steps are necessary.
Step 1: Update Instagram on your smartphone
The first thing you need to do to reactivate your Instagram account is update the social network. Indeed, this is necessary to take advantage of a perfectly secure version of the application.
To get there, you will first need to go to the Play store if you are using android phone. And in the Apple Store, if it's more of an iOS-powered device. Once in your virtual app store, follow the steps below to update Instagram.
After opening the app store, click in the "Search" field, then type the name of the social network.
Then select it from the results displayed on the screen. This should be at the very top of the list.
Finally click on " Updateto update it.
Step 2: Log in to your account to reactivate it
Once Instagram has been updated successfully, you can move on to the second and final big step. This consists of connecting to the photographic social network. Indeed, to reactivate an Instagram account that you have deactivated, you must reconnect to it. It's as simple as that.
To do this, you will need:
open theinstagram app on your device. You can do this from the applications menu. Or simply, from the Instagram shortcut icon on the desktop;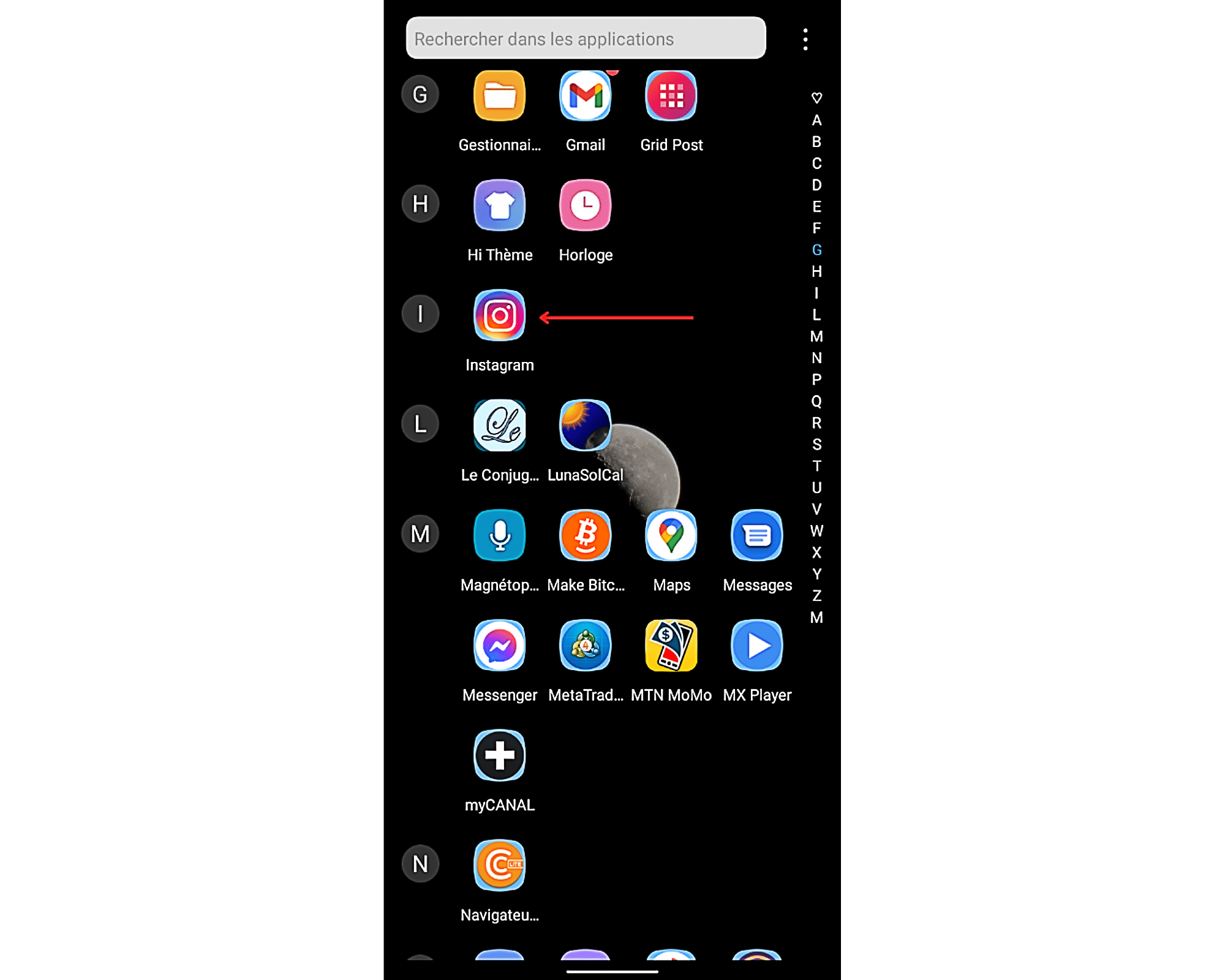 fill in your login credentials in their respective fields. The identifiers in question here are your login (telephone number, e-mail, user name) and password;
after specifying them, click on the button " Loginto reconnect to the Instagram account you deactivated.
So ! That's all it took to reactivate your Instagram account.
How to reactivate your Instagram account from your computer?
It is also possible to reactivate a deactivated Instagram account from your computer. But to do that, you need to do the following.
Step 1: Access the web version of Instagram
To reactivate your Instagram account from a computer, you must first access the web version of the social network. And to achieve this, you will have to use a Web browser. It is advisable to opt for a secure explorer.
You do not know which one to choose ? Why not set your sights on Microsoft Edge, Safari, Chrome or Mozilla? No matter which one you choose, it will definitely give you safe browsing experience.
Once the browser has been chosen, open it and type in its address bar instagram.com. This is to access the web version of the photographic platform.
Step 2: Authenticate on the homepage
As soon as the social media homepage appears, you can reactivate your account. All you have to do is authenticate. If you don't know how to proceed, then follow the instructions below.
First, left-click in the first field, ie the login field. Then fill in your phone number, username or email address. It must be the one you use on Instagram.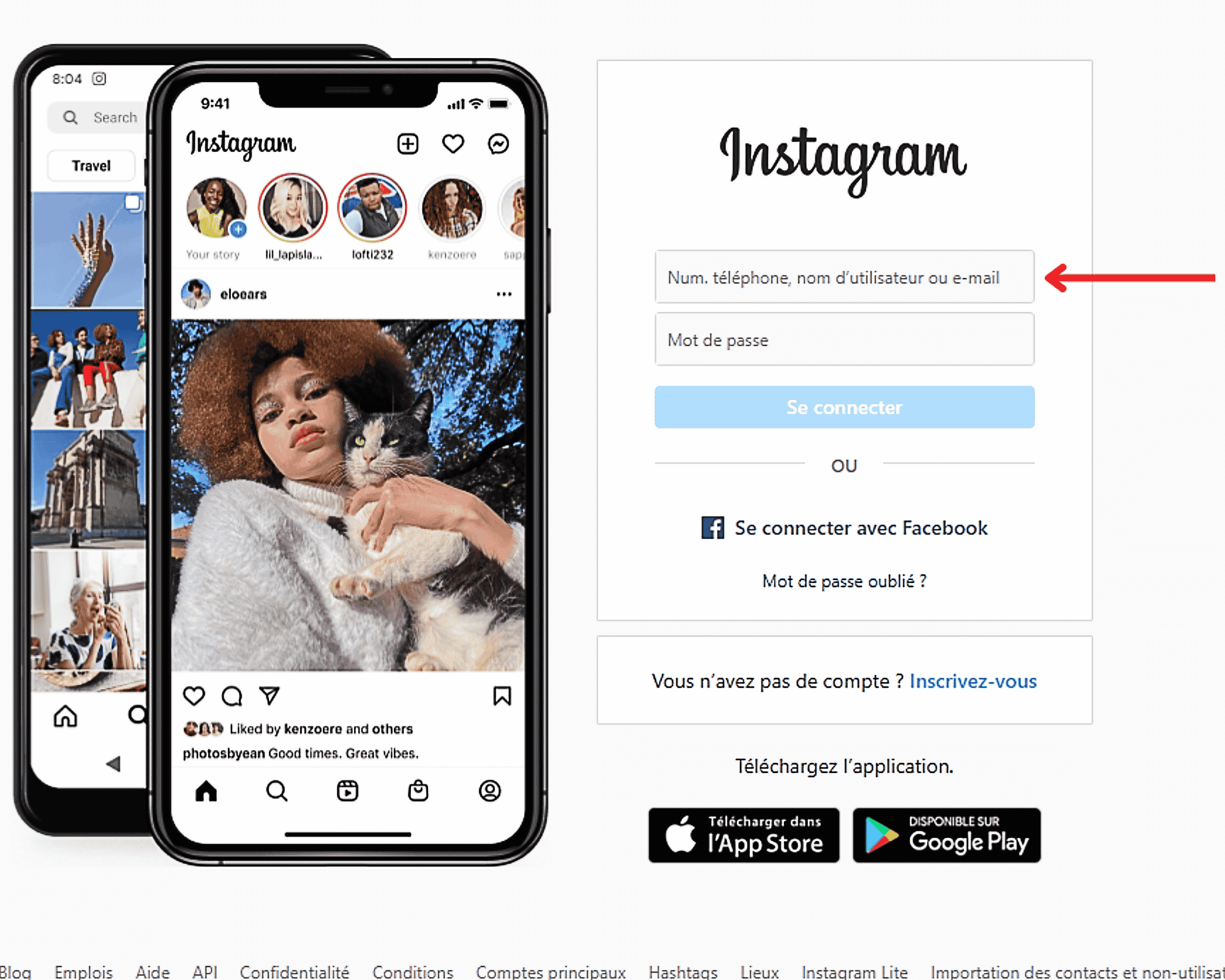 Once this is done, then move on to the next input field, ie the password field. Click inside to activate it. Then fill it in.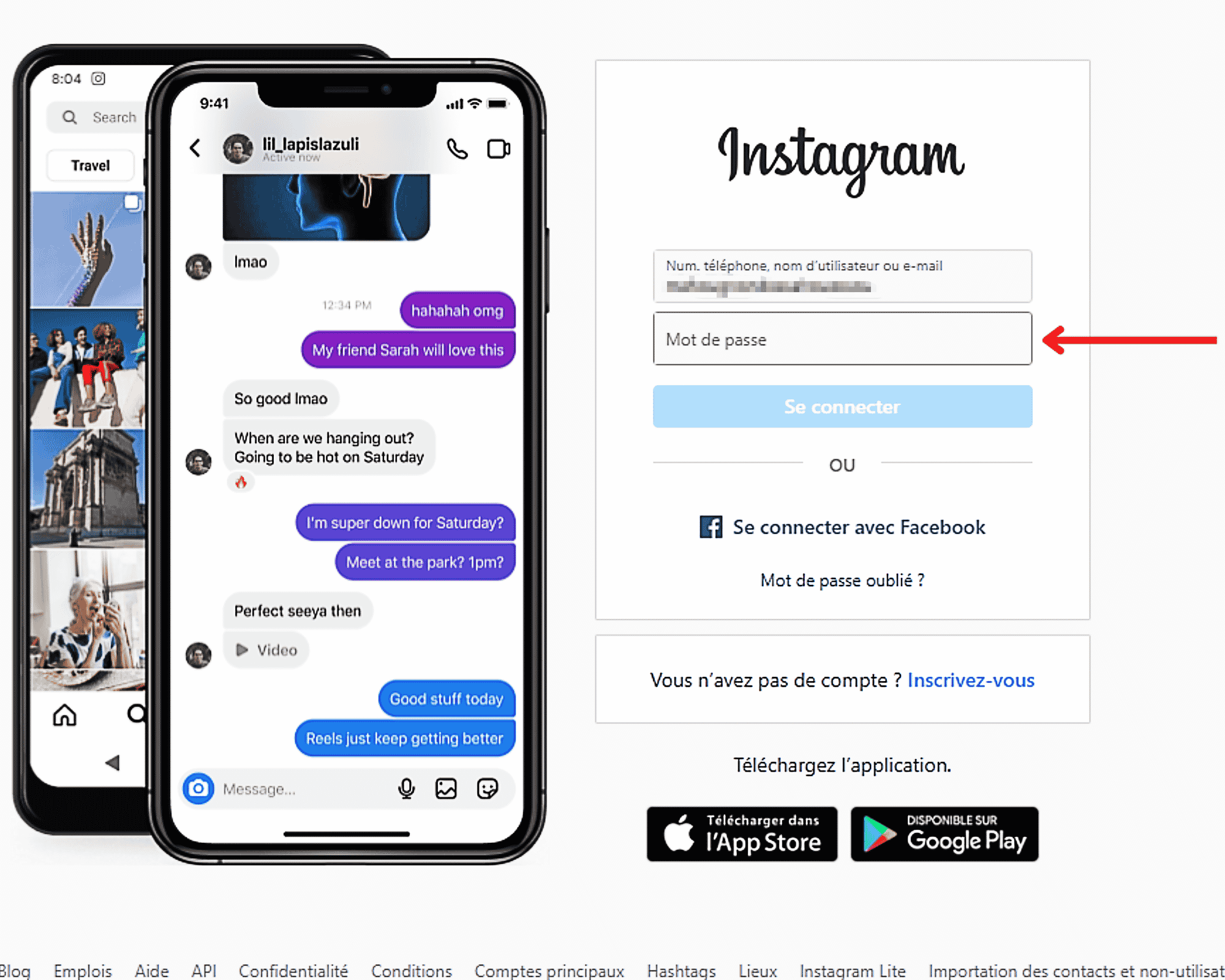 After entering the last password used on the account you disabled, press the " To log in". Your Instagram account should now open.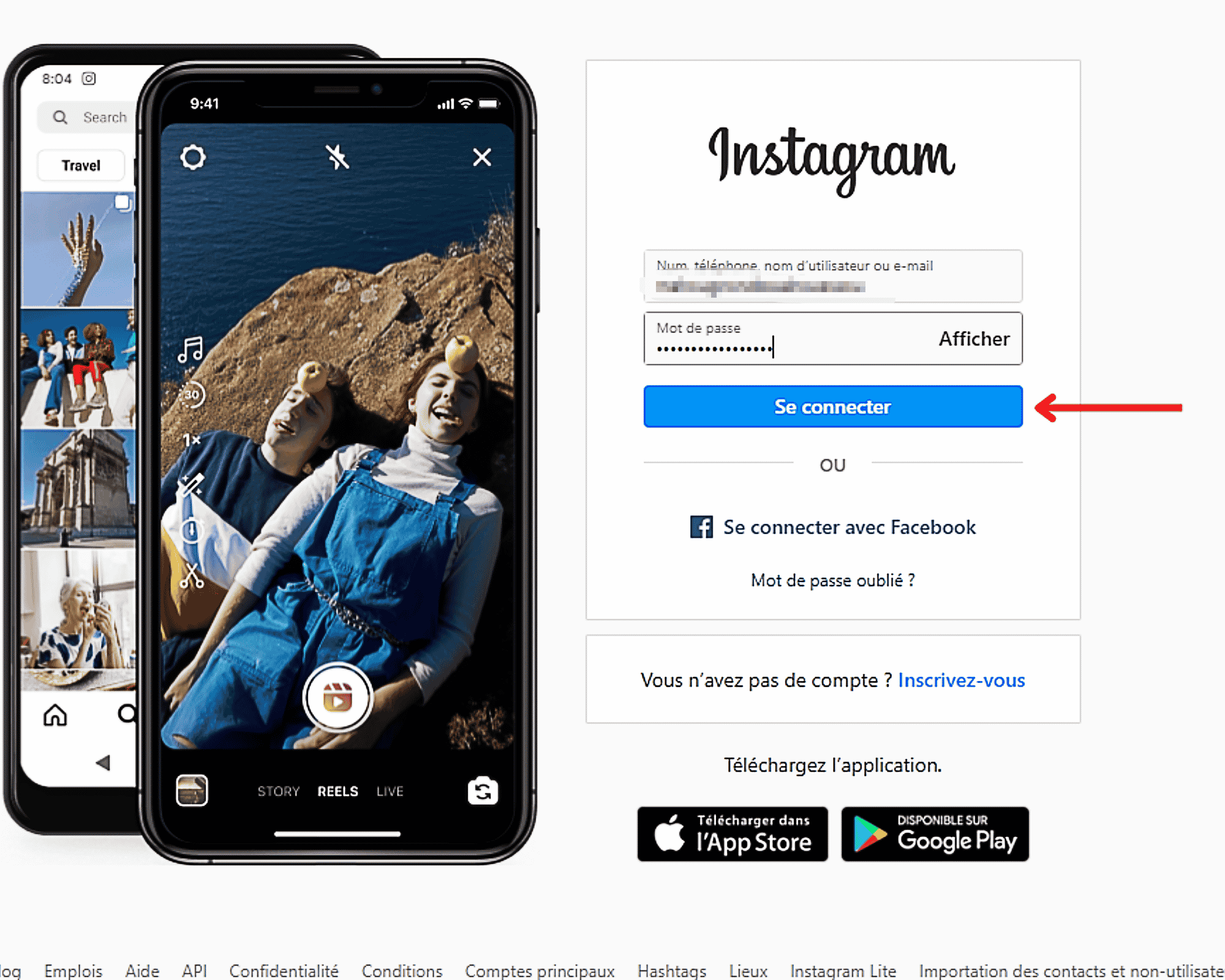 Congratulation ! You have just activated your Instagram account.
What to do in case of forgotten password?
You cannot reactivate your Instagram account. You don't remember his password. No problem, you can reset it or log in directly using a code. To do so, you need to follow the instructions below. The process described below is the same regardless of the terminal used.
Open the Instagram app on your smart phone or access its web version from a computer;
Click on the help button that is highlighted. On the phone, it is the link " Get help logging in". On the other hand, on computer, it is rather the link " Forgot your password ? ". Depending on the terminal used, it may be under the " Login " Where " To log in ".
Once selected, type your login in the input field of the new page that has just been displayed. This can be the phone number, email address, or username associated with the disabled account.
Press on " Nextto confirm your entry.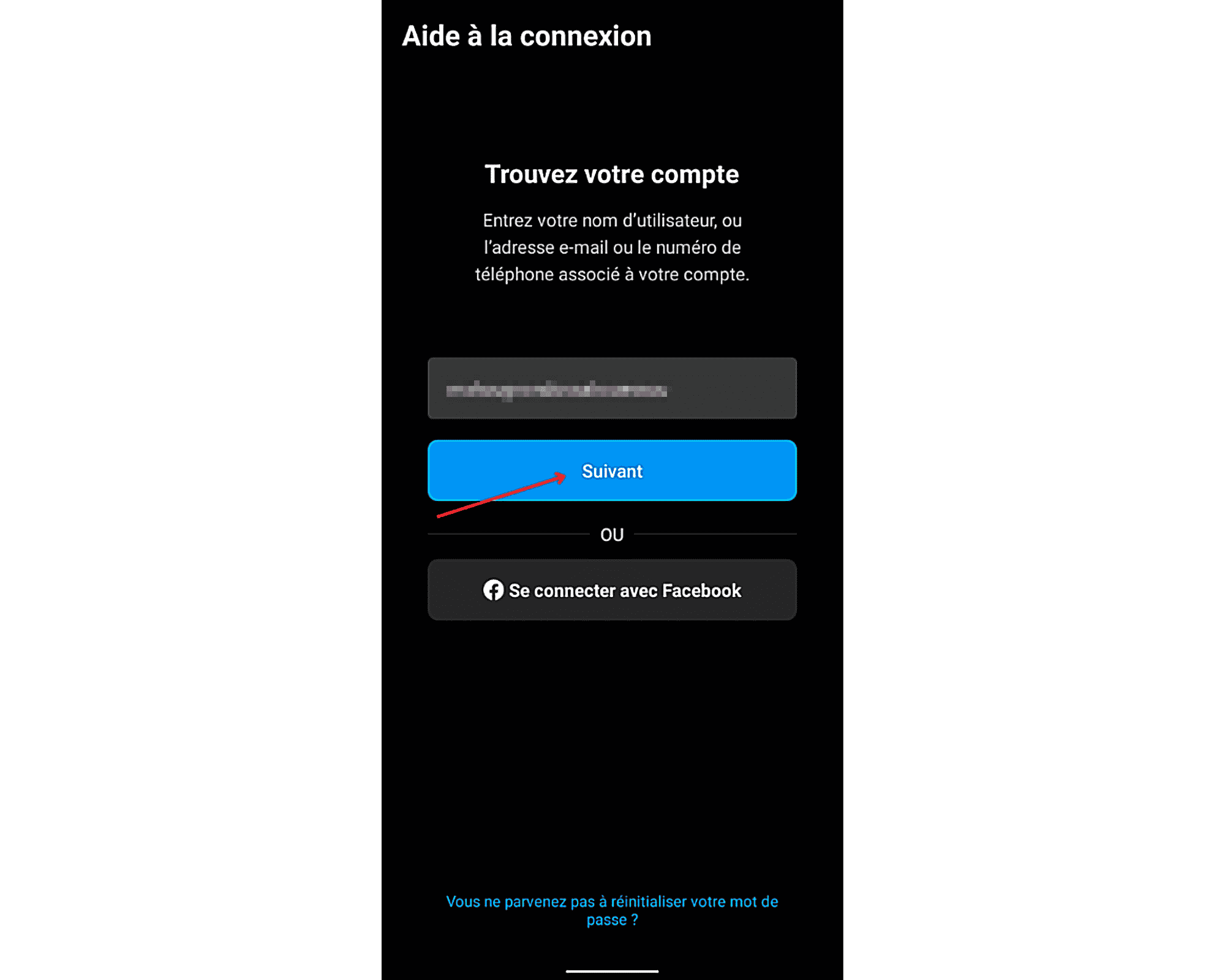 At this stage of the process, you will be presented with several reset link recovery options. Everything will depend on the personal information (e-mail, telephone number, Facebook) that you had entered on your account before deactivating it.
The password reset link can be sent by text or email. Choose one of these two options or simply log into your Instagram account with Facebook.
Once the reset procedure is complete, your Instagram account will automatically reactivate.
What should I do if my Instagram account has been permanently deleted?
If your account has been permanently deleted, you will not be able to reactivate it. Accounts that are potentially not recoverable are those that have been deleted for violating community rules. In other words, only accounts that have been manually deactivated by their users can be used again.