It's possible quickly switch between users on a Chromebook. We can add up to five different profiles and there is no need to go back to the login screen every time we want to switch between them.
Even changing accounts on Windows can be trickier than on a Chromebook. It's extremely simple and we'll see a bit of how we need to go about switching between users or accounts on a Chromebook below.
If you don't have multiple users, just add a new account to your Chromebook as you usually would. You can do this by closing the current session with "Ctrl + Shift + Q and selecting" Add Person "at the bottom of the lock screen.
Switch between user accounts on Chromebook
From any user account, you will need to click on the status area that displays the Chromebook's battery and Wi-Fi levels located in the lower right corner of the screen.
The "Quick Settings" panel will appear and in the left corner of it we will be able to see our profile picture thumbnail. We click on it and then we will click on the "Connect with another user" button. We will have to press "Accept" when a pop-up window appears.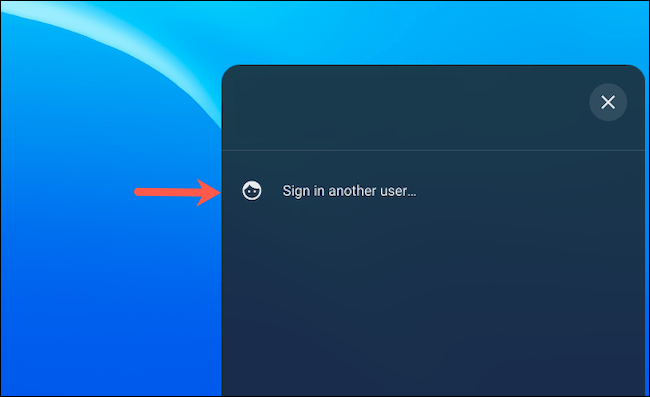 On the next screen, we will need to sign in with another Chromebook account. From that moment on, the two accounts can instantly switch. This means that you don't need to enter the passcode to switch between them.
We can repeat this process as many times as we want. To be able to instantly switch between accounts on Chromebook, we're doing the same thing again. Only, instead of adding a new user, we just click on the one we already have.
Chromebook will automatically authenticate you and sign in to this account without asking for the passcode or password. It is very useful, especially when we have different work profiles and another with our personal affairs.
Another detail is that we can do it with keyboard shortcuts. We press "Ctrl + Alt + period key" to go to the next user and we press "Ctrl + Alt + comma key to go back to the previous one".
As you can see, it's very easy to quickly switch between Chromebook users. If you still have any questions, you can leave them in the comment box which you will find a bit below and we will be happy to help you resolve your issue.
Share this with your friends!