Nowadays, adding videos to some articles is essential for many reasons. This is why we will teach you how to put YouTube video into Word document.
You may want to use it to illustrate an idea or to serve as an example of what you are talking about. Anyway, luckily, it's too easy to add a YouTube video to any Word document.
With this simple tutorial, you will learn how to add any type of online video to your Microsoft Word document and it will be playable as if you were on a website. No problem.
Let's start by finding the video we want to add to Word document. For this we can enter the URL of the same or perform a search on YouTube. Once we find it, we will need to reveal the browser URL. Then we right click and select "Copy".
Another thing we can do is get the video embed code. To get this code, what we can do is click on "Share" which is located below the video. A small window opens and we will select "Insert"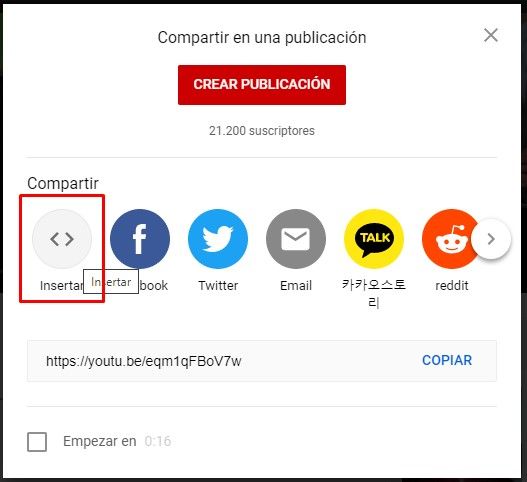 A code will appear that we will have to copy to the clipboard. We collect them by clicking on the "Copy" button which can be found below on the right.

Once one of the previous steps has been done, we'll go straight to Word. In the toolbar at the top, we will have to click on the "Insert" tab and then select the "Online Video" option in the Media group.
A small dialog box will appear where we will have to paste the URL of the video or its embed code. We can press "Ctrl + V" to paste or right click and "Paste". Once we have pasted the address, just click on "Insert".
Now the video is added to Word and we can move it around and adjust the size. When we click to play the background, it will be greyed out and the video will stay in the foreground. Although, as you will see, it is very easy to put YouTube video into Word document.
Share this with your friends!