Putting a password on your USB drive ensures that your data will remain private even if lost. Choose a good password and follow the guide. With just a few clicks you can protect files, complete folders and even create a fully secure partition on your USB drive.
Do you want to be able to leave your computer with peace of mind or prevent someone from accessing your personal data if your USB drive is lost? The most obvious option is to put a password which will prevent anyone from viewing the content of the media. Here are three different methods to protect access to your USB key. The last allows you to create a completely secure partition.
How to put a password on your USB stick
Before using any of the following three methods, make sure you have chosen a sufficiently secure password. For this, do not hesitate to consult our article on the best tips for creating a strong password. These ideas come from the avid and famous privacy advocate Edward Snowden.
Put a password on Word files on a USB drive
This method only concerns sensitive World documents stored on a USB key, but also on any medium.
Open the document you want to secure
Go to File > Information
Now click on Protect the document then on Encrypt with password
You just have to enter your code, accents and capital letters are taken into account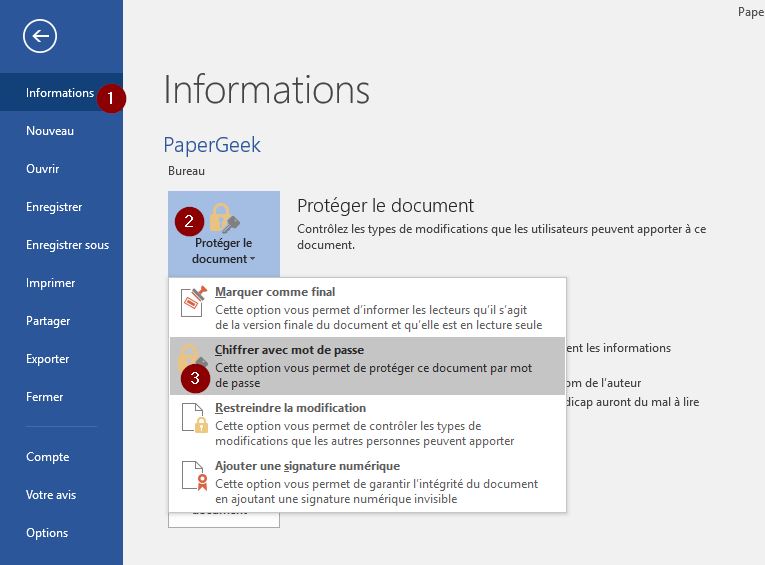 Save your document on your USB key. Keep the password somewhere to find it in case you forget it.
Put a password on a folder on your USB key
This requires the use of archiving software such as 7-Zip or WinRar. these two applications are simple and light. Here we will be using 7-Zip:
Right click on the folder or file you want to secure
Select 7-Zip then " Add to archive » or open 7-Zip then select the desired file and in the same way, " Add to archive »
Choose the archive format (.zip here), then the password
Finally click on " OK "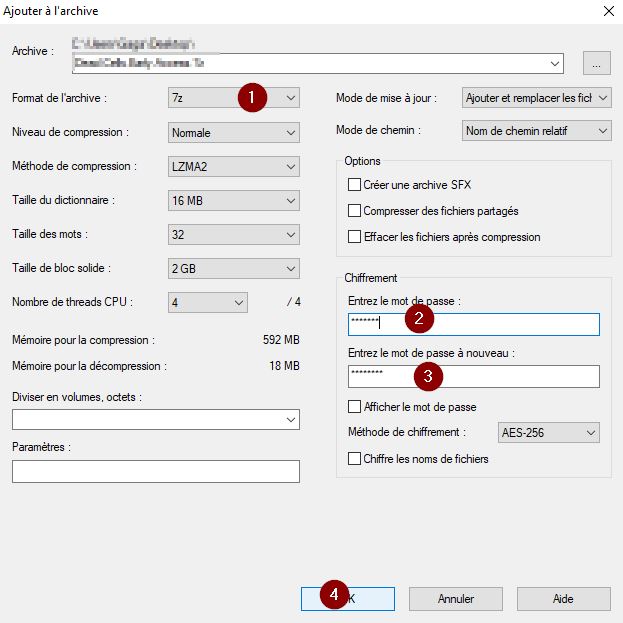 Put a password on a partition created on your USB key
This method requires the use of small software that you do not necessarily already have: Rohos. Start by downloading it. Then install and launch it.
Click on Protect the USB drive then select the key
Choose a password then click on Create a volume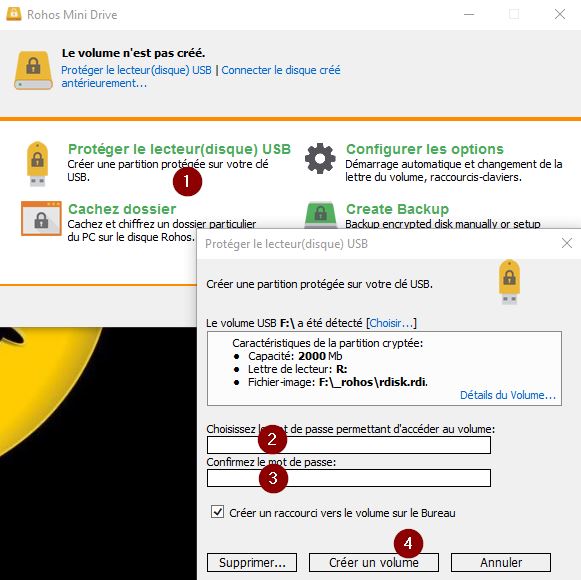 To access your secure partition, click Rohos Mini.exe which can be accessed at the root of your USB key, then enter the previously chosen password
A new secure drive will be added to those of your My Computer. Click on it and you can now add sensitive files to it that you want to keep private.
These three options should meet most needs. However, if you want to go further and encrypt a complete USB key for example, it is quite possible.