Have you ever felt the need to write messages in advance and send them later? If so, Google's email app, GMAIL, makes this need possible. You can thus write a message to one of your collaborators who lives on the other side of the world and send it when you are sure that he is awake. All this is possible thanks to the functionality of programming the sending of messages. In this tutorial, we show you step by step how to program the sending of e-mails.
Schedule the sending of an email
Enter the address "gmail.com" in the search bar of your browser; the Gmail interface will appear. Depending on whether you have one or more accounts, choose the account you want to connect to.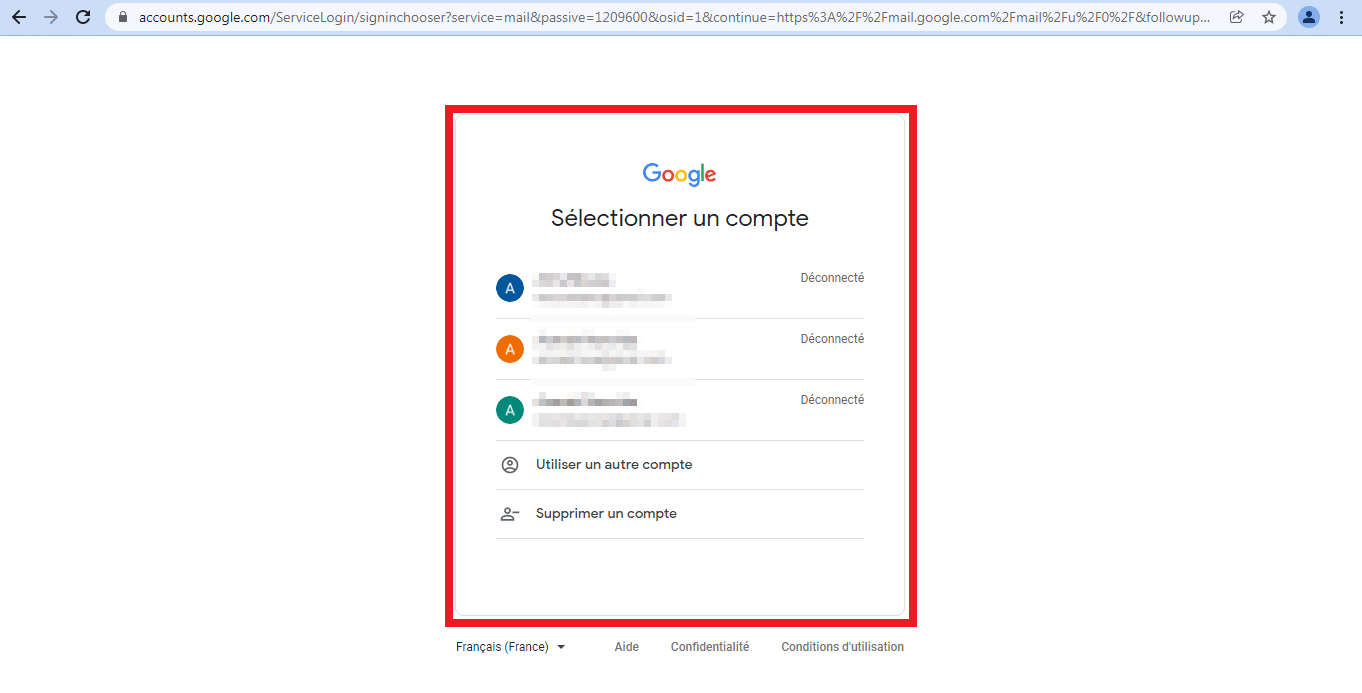 Then enter your password.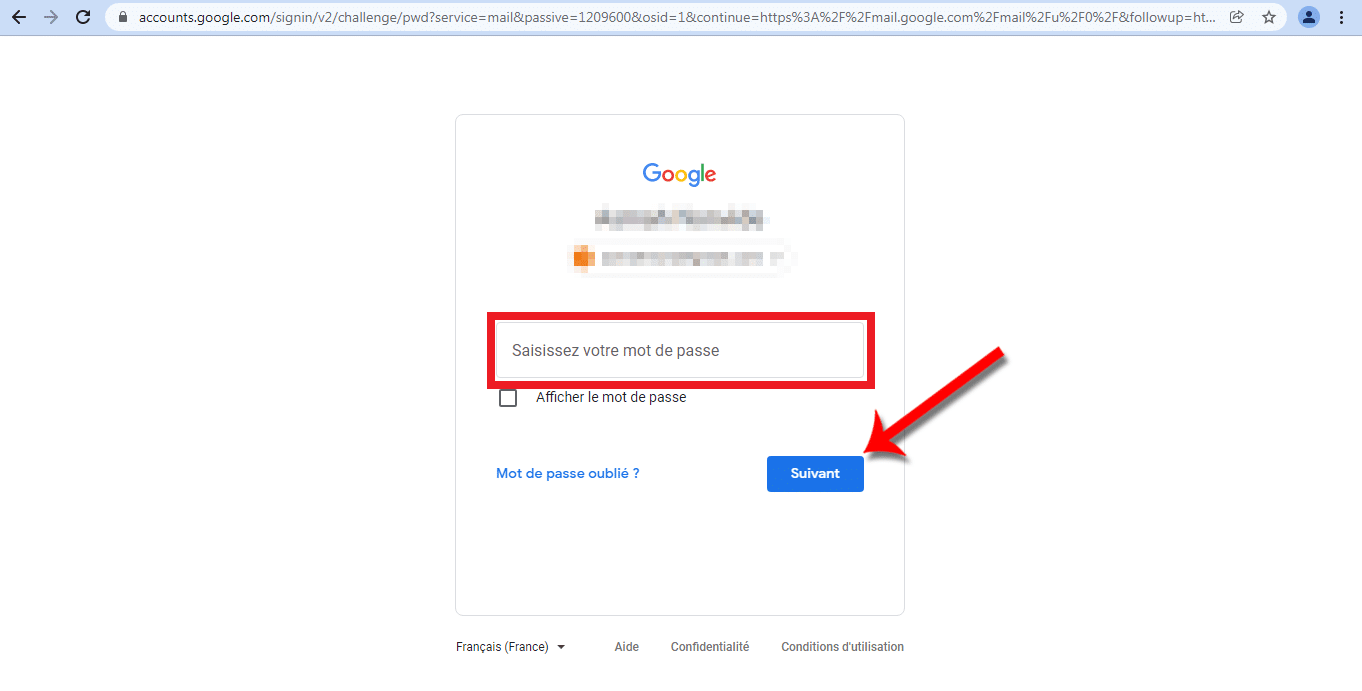 You are finally connected and your home page is displayed.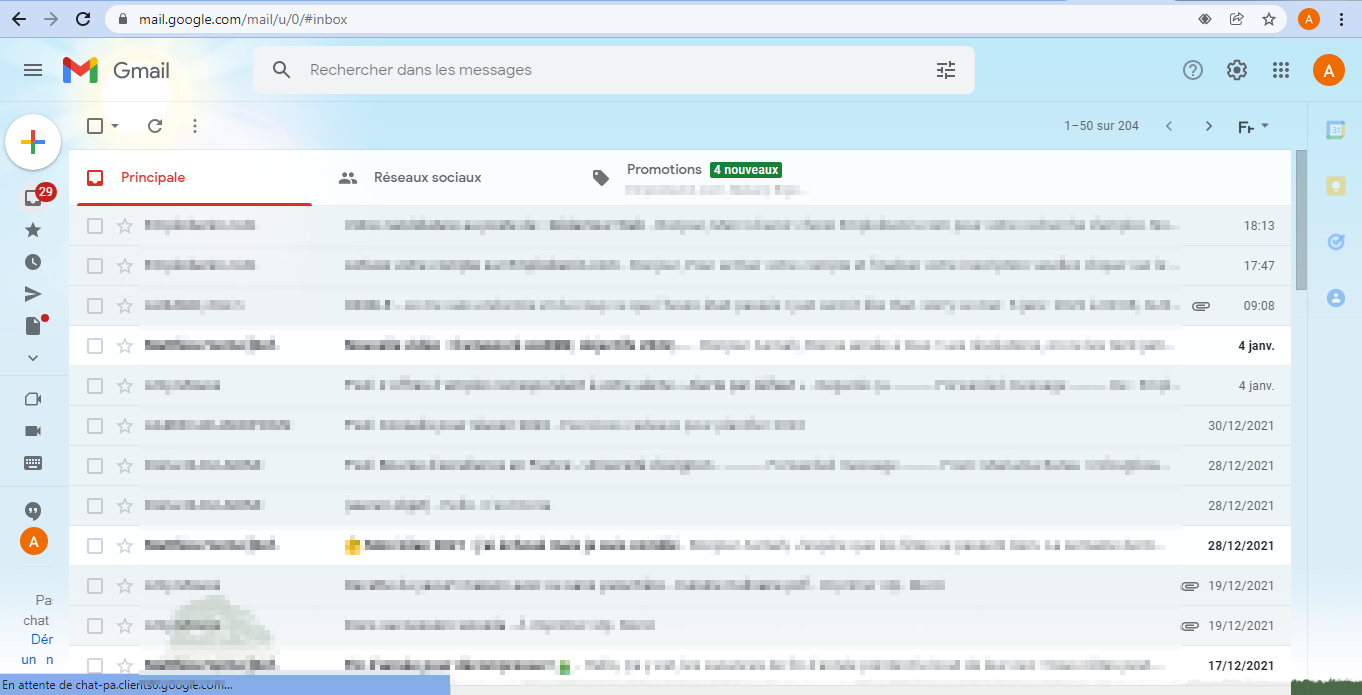 Interface_GMAIL – © Credit: fredzone.org
Write a new email
Tap the three horizontal bars located in the upper left corner of your home page. The menu expands and at the beginning of it you will see the "New message" icon; click on it.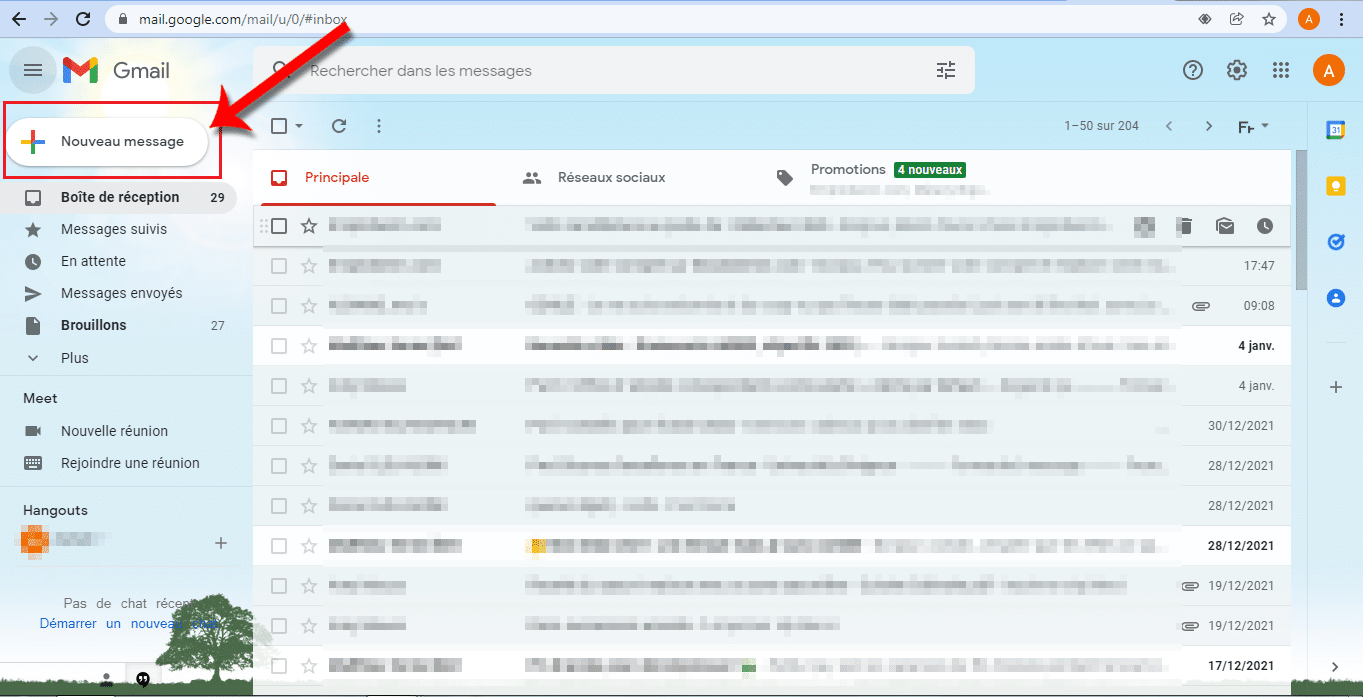 Fill in the various information necessary for your email as you would have done if you were to send it immediately afterwards.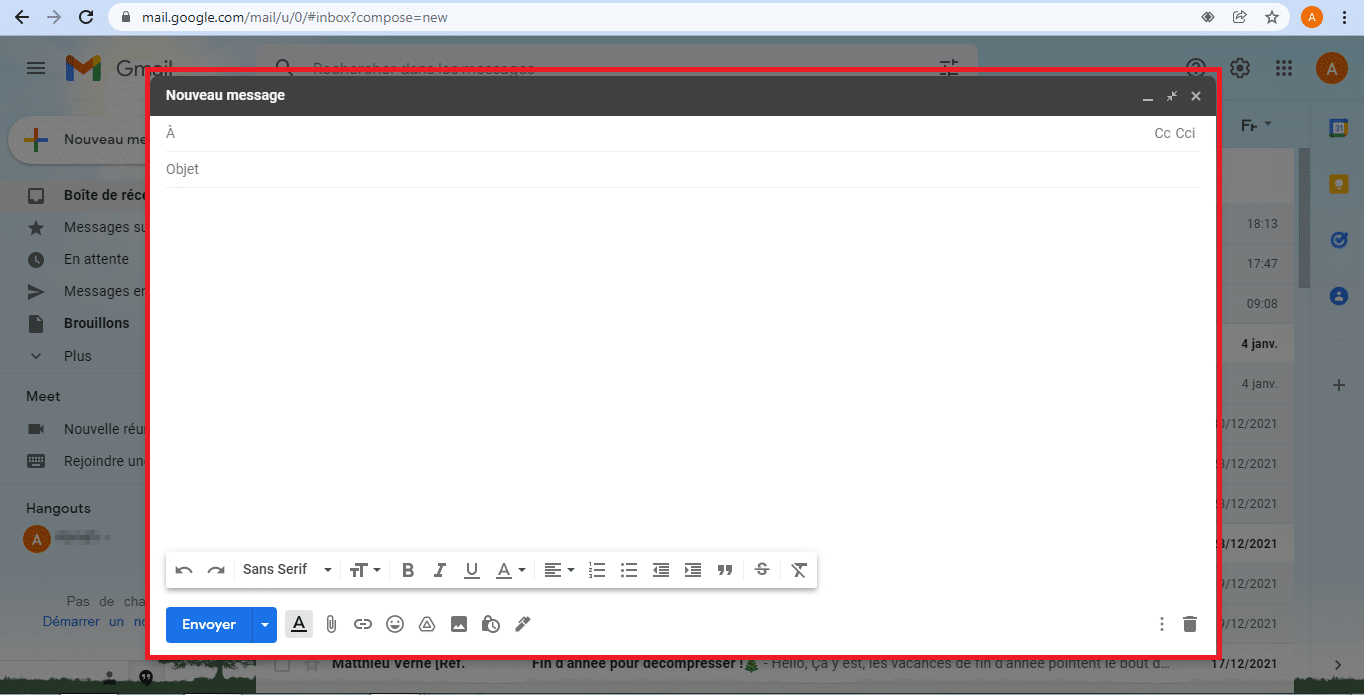 READ ALSO : HOW TO PLAY SNAKE IN GOOGLE MAPS?
Schedule sending
Now that your email is written and ready to send:
On the "Send" button located at the bottom right of the dialog box, you will see an arrow. Click on this arrow and choose the "Schedule sending" option.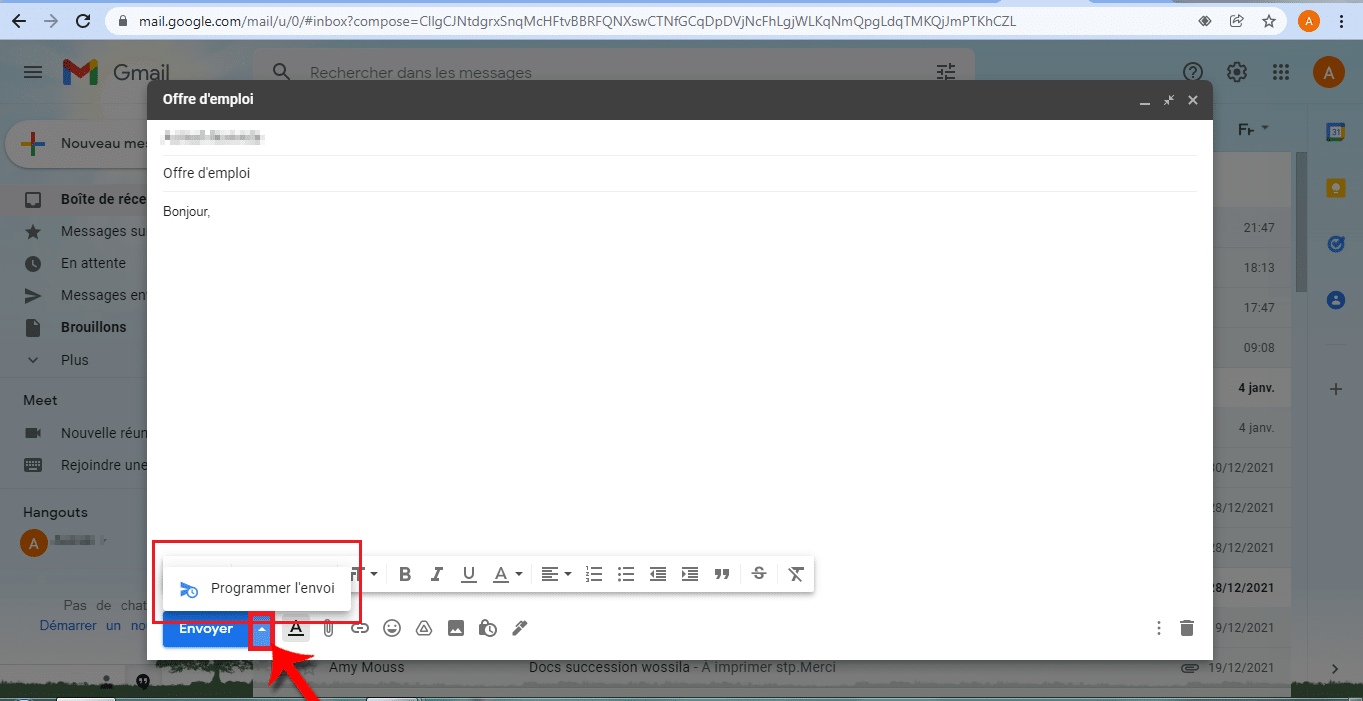 After selecting this option, you will be asked to choose the date and time. Click on "Choose a date and time".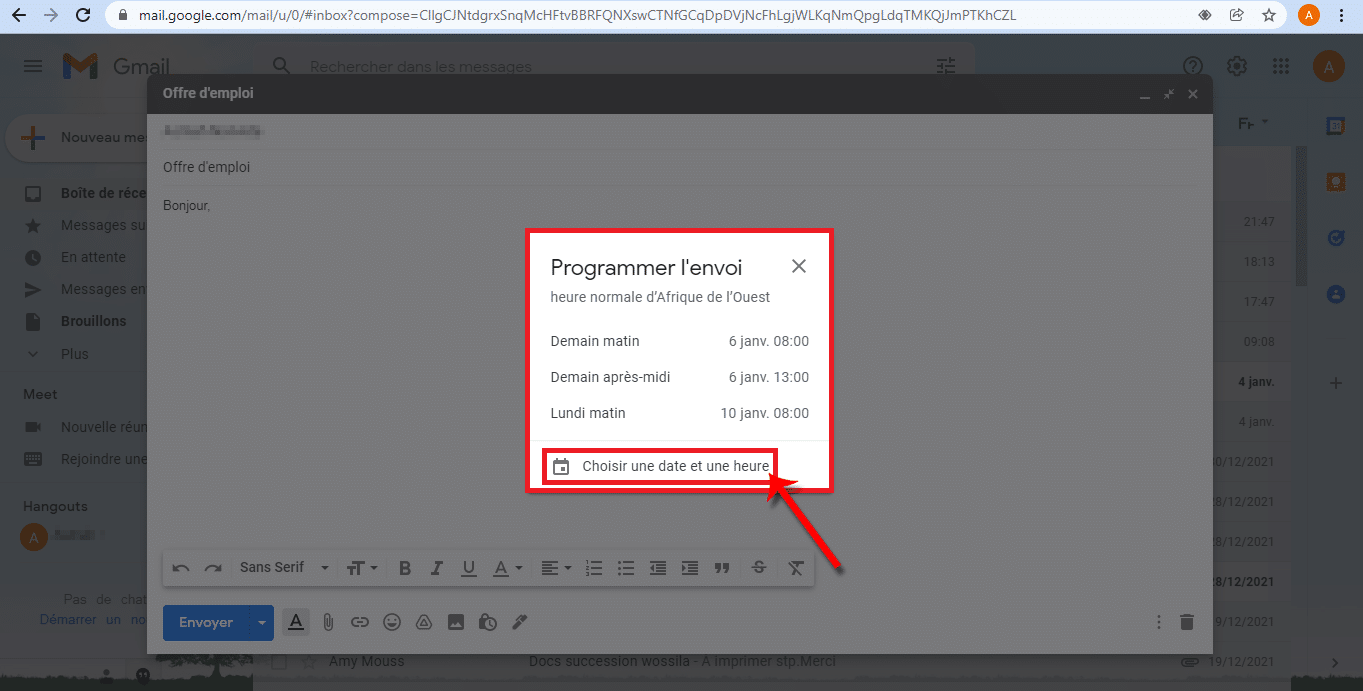 Fill them in appropriately. Once done, click on "Schedule sending" located at the bottom right. Your email is programmed.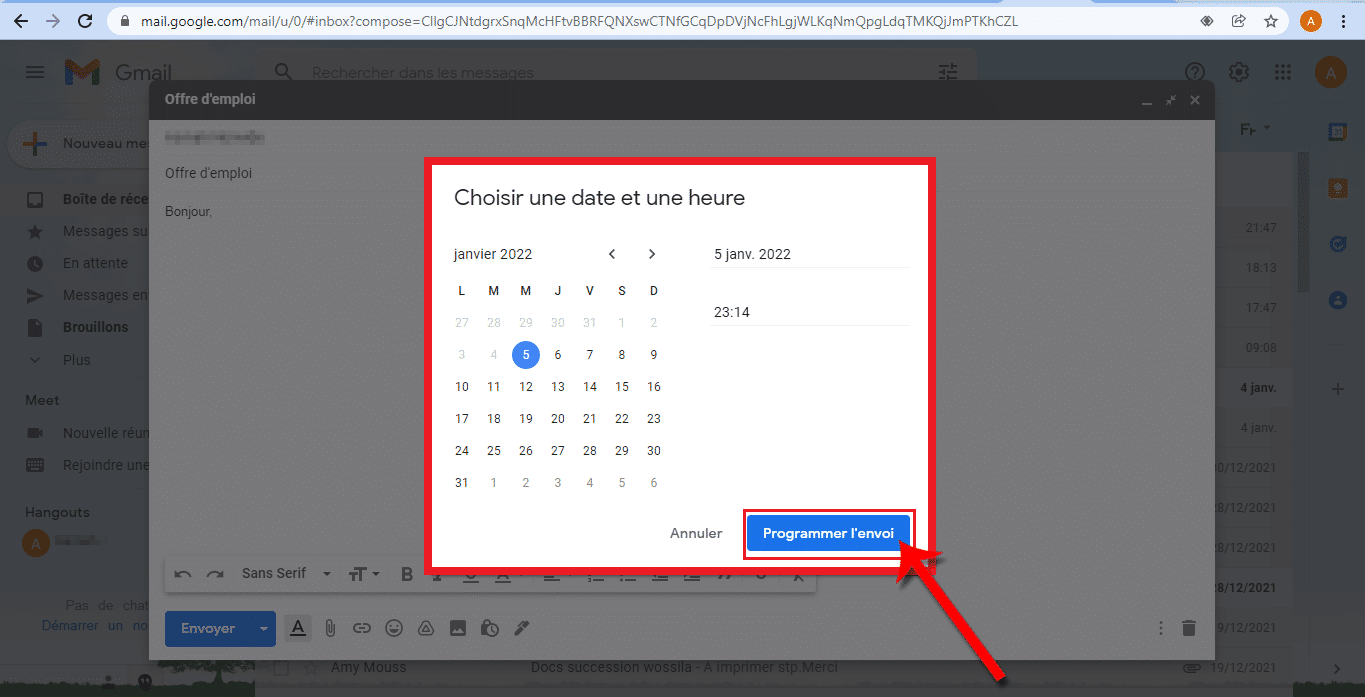 View or edit a scheduled email
To verify that the email is actually programmed, return to the home page of your account. A new label has been added to the list: it is entitled "Planned". Click on it.
You certainly now see the list of all the mails you have scheduled. Note that you can schedule up to 100 emails.
Cancel sending or modify a scheduled email
To cancel the sending of a scheduled email or rather modify it before rescheduling it, go to "Scheduled" and select the email concerned to open it.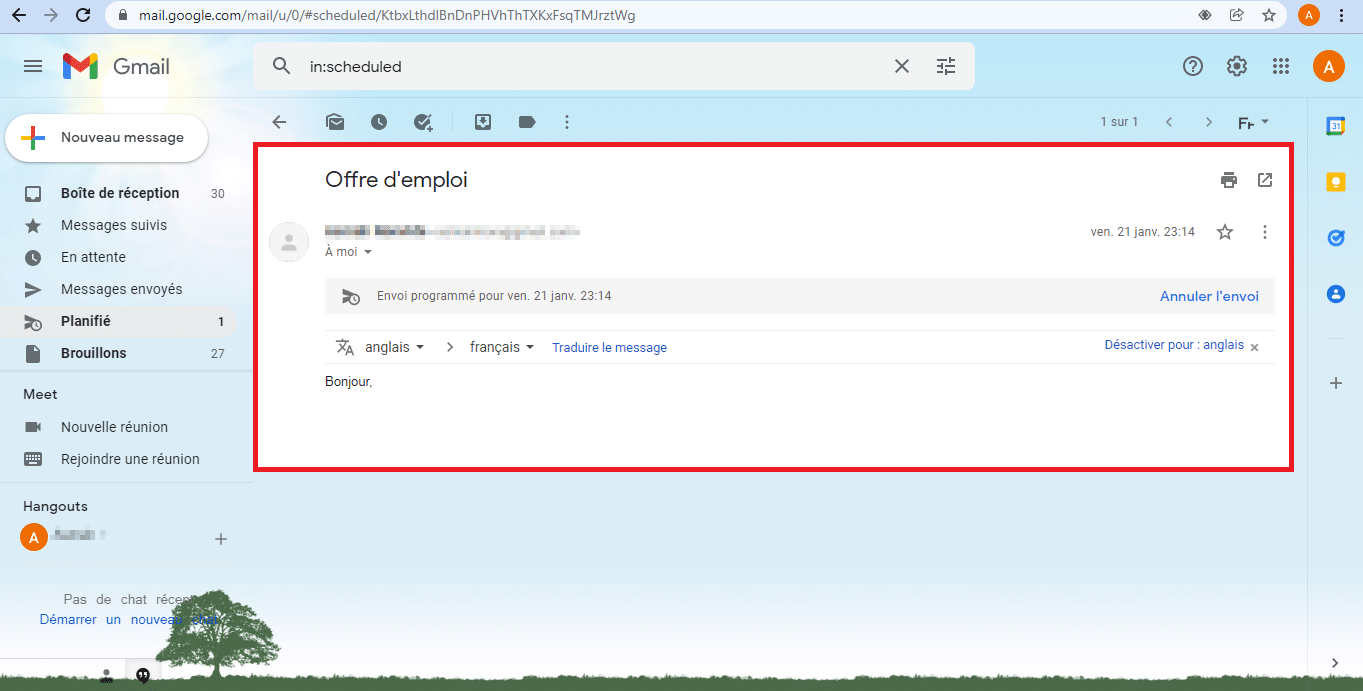 Once the email is open, click on "Cancel sending" and that's it. The email returns to its draft position, up to you to take the appropriate action.