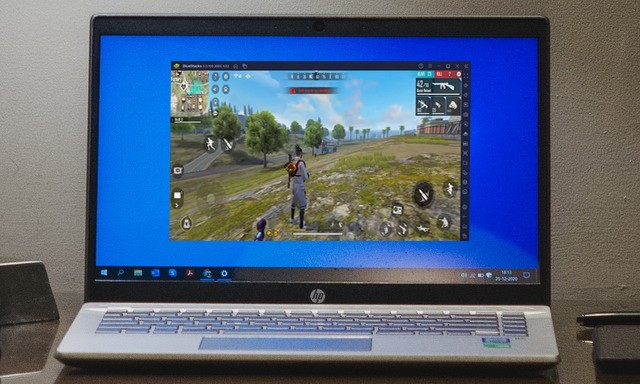 Android is one of the most popular operating systems in the world, and its official store, Google Play, has over 400,000 games, and many of them are AAA games with great graphics, controls, and history. . Now these games are aimed at the mobile audience, but you can also play them on the bigger screen of your PC. In this guide, you will learn how to play Android games on your PC in 2021. Let's get started.
What do you need to start playing Android games on your PC?
Since Android games are intended for Android users, you cannot install them directly on your PC and you will need software called an emulator or virtual machine to run them on your PC. An emulator is software that acts like an Android on your PC, which allows you to install your favorite games on your PC.
When it comes to Android emulators, there are tons of them out there, but we've picked the best two for you. These are our 2 most trusted Android emulators in 2021.
Play Android games on PC with BlueStacks
Let's start with BlueStacks, which is one of the first Android emulators, and it's also the most popular with over a billion downloads and millions of users around the world. The best thing about BlueStacks is that it is designed in such a way that it consumes very little RAM and provides secure access to Android games.
When it comes to features, BlueStacks has tons of them. One of the best things about this software is that it comes with a number of predefined controls that you can use for various games. On top of that, it also includes a shooting mode which comes in handy when it comes to shooting games like PUBG Legends, Fortnite, COD Mobile, and Shadowgun. In addition, it has a MOBA mode, designed for MOBA games, and allows you to use your various skills with the mouse and keyboard buttons.
BlueStacks is also very easy to set up and use. Here's how to set up BlueStacks on your PC.
Go to BlueStacks.com and install the latest version of it by clicking on download BlueStacks.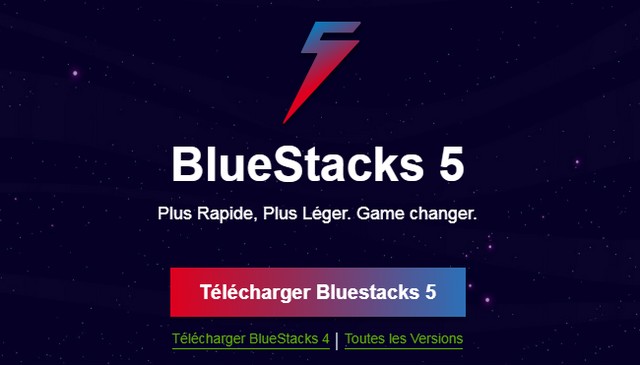 Once downloaded, click on the file and start the installation process.
You will need to designate the space on your hard drive or SSD, then follow the on-screen steps.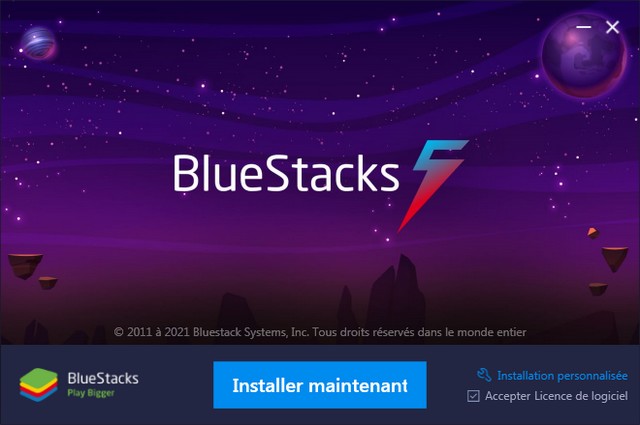 Once installed, the next step will be to provide your Gmail ID and continue.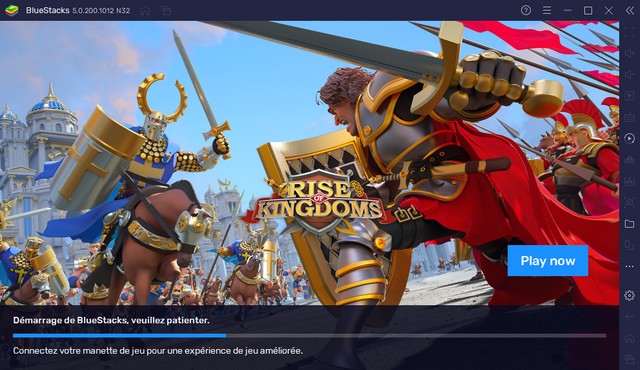 Once registration is complete, you will find the games and applications in the section My library.
That's it.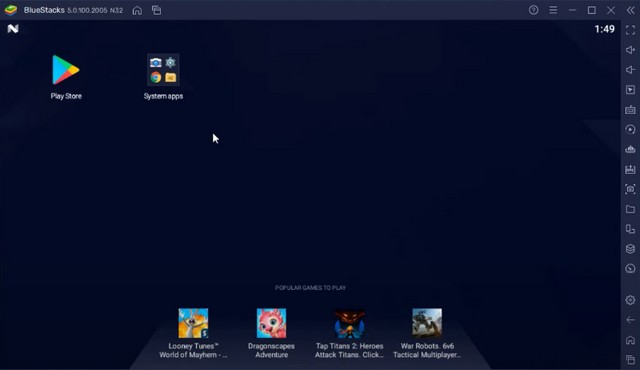 This is how you can install and configure BlueStacks on your PC. You can also use BlueStacks to install various apps on your PC.
Play Android games on PC with NoxPlayer
Another very popular Android emulator is NoxPlayer, and it is also considered as an alternative to BlueStacks. When it comes to features, it might seem that NoxPlayer comes with less features, but when you dive into it you'll know that it comes with tons of cool features.
For starters, you get the keyboard mapping feature which is highly customizable, and you can map your keyboard commands however you like. On top of that, it also includes tons of preloaded profiles, which you can use for various games.
Another cool feature of NoxPlayer is that it offers full control over the display resolution of the game you are playing. It also has a Performance mode which automatically decides graphics and offers the best overall performance.
The whole process of setting up NoxPlayer is also very straightforward. Here is how you can do it.
Access NoxPlayer official website.
Now click on the button Download in the upper right corner.
A new window will open and the download will begin.
Once the .exe file has downloaded, click on it to start the installation.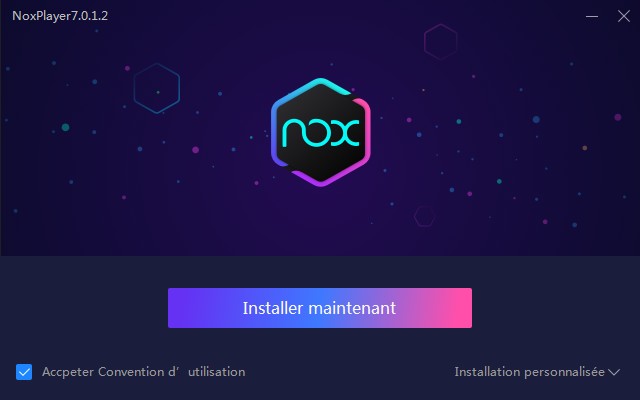 Follow the on-screen steps to complete the installation.
Once the installation is complete, you will be asked to provide your Gmail.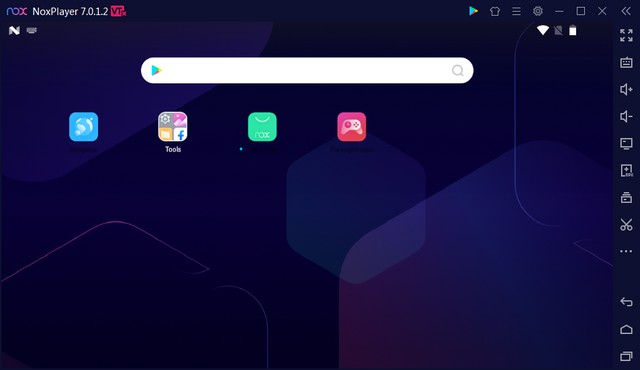 Once registration is complete, you will be taken to the home page, where you can easily download your favorite games to your PC.
That's it.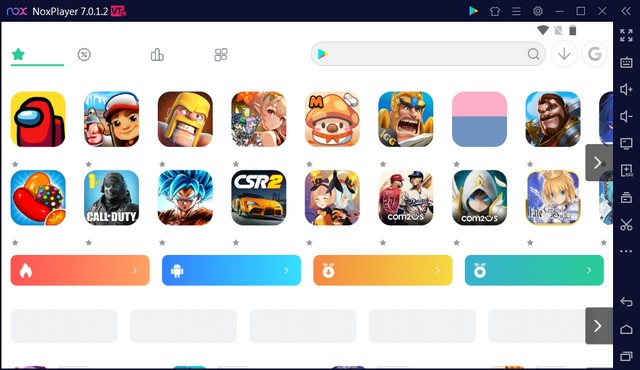 Are BlueStacks or NoxPlayer better?
Two of the most famous Android emulators are BlueStacks and NoxPlayer, and both come with their own unique set of features. Both emulators are based on Android 7 and offer many similar features. However, if we have to choose one, we will go for BlueStacks because it is a proven Android emulator and provides access to thousands of free games that you can enjoy on your PC.
What is the best Android emulator for PC?
There are tons of Android emulators out there, but if you want the best android emulator on PC, we recommend BlueStacks. It is arguably the best Android emulator for PC users because it is very easy to use and it includes tons of game modes which help you play various games more efficiently on your PC.
Are the emulators secure?
Yes, the emulators are secure and safe to use as long as you download them from the official site.
Are emulators legal?
Emulators are completely legal and work within legal limits by allowing users to run their favorite games and apps on their PC. Also, many companies know when you are running their applications or games on emulators. For example, if you play PUBG using Emulator, the game will match you with players using emulators to keep everything fair.
Conclusion
In this guide, you have learned how to play Android games on your PC using BlueStacks and NoxPlayer emulators. Both emulators are free and are used by millions of users around the world. If you have any questions or suggestions let us know in the comments. Also consult this guide if you want to know how to secure your Windows PC.