Sometimes we need silence the audio of PS5 as quickly as possible How can we do this? We don't need to control the TV, we can do it from the remote DualSense from the console. This way we save a lot of time and control the audio of the PS5 directly from the DualSense controller.
Mute the sound of the PS5 from the DualSense controller
The only thing we need to do to mute the PS5 from a DualSense controller is to simply hold down the mute button on the controller for a few seconds. This button is in the middle, just below the PlayStation logo. It is also used to power on and pair the PS5 controller.
The button will begin to flash orange. This means that all sound from the console has been muted. This will mute all sound from the PS5, no matter what audio equipment we have connected to the console: headphones, TV speakers, stereos, AV receivers, etc.
If you are using a DualSense in Windows, it does not work. We can only use it on the Sony console.
If we only press the mute button, we will only be able to mute the built-in microphone of the DualSense controller. How do we know that? If we only turn off the microphone, then the button color will be a solid orange. On the other hand, if we turn off the sound completely, it will appear blinking orange.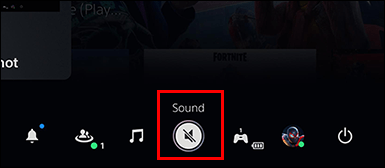 If you want to reactivate the sound of the console. We can press the mute button again. Although this can also be done from the control center by pressing the PlayStation button on our controller. Then we will have to go to the bottom bar and select the "Sound" icon.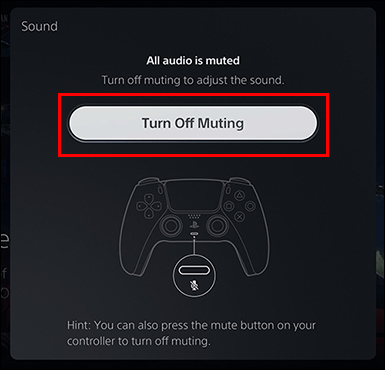 The option to unmute the sound will appear here. We can even do the same to mute the sound in case you don't want to do it with the button on the DualSense remote.
As you can see, it's extremely easy to mute the PS5 from a DualSense controller. Knowing can help us get out of trouble in certain situations.
Also, remember that if you have any doubts you can leave it in the comment box that you will find a little bit below and we will be happy to help you resolve it as quickly as possible.
Share this with your friends!