Imagine that we have visitors at home and they want to use the computer. Maybe to log into a social network, search for something specific, or open YouTube. Whatever the reason, it's not nice that different people can access our data. So it is better to do that Edge or Chromium I know always open at guest mode.
You are at home with friends or family, someone wants to play music and will surely get on YouTube. The problem is that depending on how many searches you do, your start will be changed with new suggestions.
This sort of thing can be boring. Because the searches we do on YouTube can affect the platform's startup and recommendations. It can happen on social media and other websites. Leaving aside the fact that our privacy is hanging by a thread.
In these cases, it is better to use Guest mode. Any type of information, research, connections, etc. will not be saved. You also cannot access our browsing information. Hence, it is ideal for friends or family. They can use our computer and we are successful in protecting our privacy.
What is Microsoft Edge or Google Chrome guest mode
When activate guest mode in Microsoft Edge or Google Chrome on any type of device it can be said to be a limited session. This way we can lend the phone to a friend and keep our data safe. Basically create a temporary account for said guest and our data is not compromised in any way.
This is something we can do in Windows 10 from Edge or Chrome. It allows anyone to use the browser without this data being saved and without affecting the browsing data we have. So that we can protect our privacy.
In Microsoft Edge, guest mode can be started from the same browser. By simply clicking on the profile icon and selecting "Browse as guest". A new window will open and in the first tab Edge will tell us what will be saved and what will not be saved in guest mode.
When we do it in Chrome, the experience is the same. It is one of the best ways to take care of our information and that friends or family can use our computer to browse. Without leaving any information about the sites they visited.
The process is the same for Microsoft Edge and Google Chrome, we need a desktop shortcut to be able to run it. Once we have it, we will right click on the shortcut and select "Properties".
A small window will open where we will have to click on the "Direct Access" tab. Then in the "Objective" field we will have to click at the end of the address and add " -Guest»Leave a space, add two dashes and type guest. We click on "Accept" to apply the changes.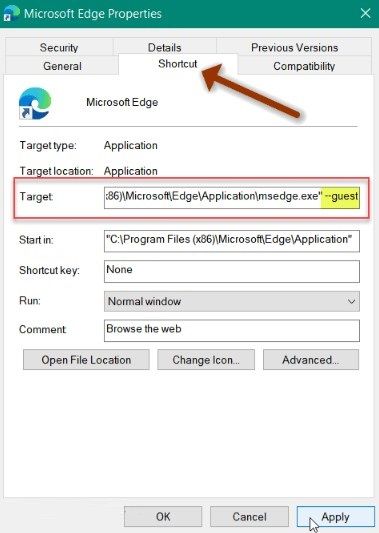 We double click on the shortcut to open it and we will see a pop-up that warns us that we need administrator privileges to be able to apply the configuration. We just click "Continue" and that's it. "
If for some reason this doesn't work, it's most likely because you added –guest incorrectly. Remember that after the quotes at the end you will need to leave a single space, then two dashes and write guest. Nothing more than that.
Ideally, we have a shortcut to enter the browser in the normal way and another in guest mode. For this we will have to press "start" and write Chrome or Edge. Once it appears in the Start menu, just right-click on it and choose "Open File Location."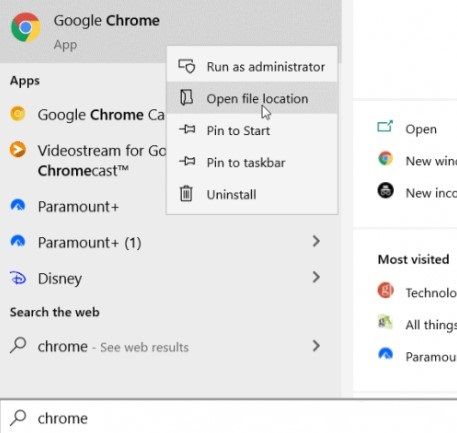 Then we right click on Chrome or Edge in the new folder that opens and we go to Send to> Desktop (Create Shortcut).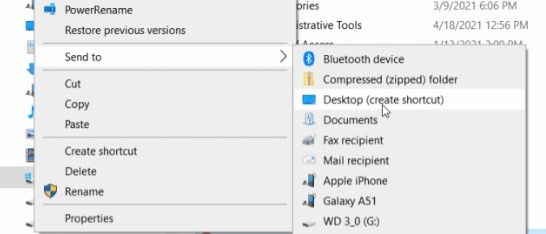 Now we do what we told you above and change the name of the shortcut by right clicking on it and selecting "Change name". We can put something like "Microsoft Edge guest mode".
Share this with your friends!