Although this is not the most common, many people use multiple Google Accounts at the same time as it saves them time while performing different processes. Back then, for example, we taught you how to combine Google Drive and Google Photos accounts. Well this time we want to take it a step further by teaching you how to sign out of a google account Naps using various simultaneously.
If you want to sign out of one of these Google accounts without affecting all the others, there is a very easy way to do it from the web browser or the app. In this article, we'll show you what the steps are. Before you start, yes, you need to make sure you have a mobile with the Google app installed.
As we said before, first you need to make sure that the Google app is available for iOS and Android installed on your smartphone. The account you want to close must be added to this app.
Once this step is complete, you must continue this procedure to sign out of a single Google Account:
Open the Google app on your phone
Tap the profile picture
Select the Manage option from your Google account
Go to the Security tab
There to your devices
Find the Manage Devices feature
Select the device you want to disconnect from
Tap the three dots icon
Indicate that you intend to disconnect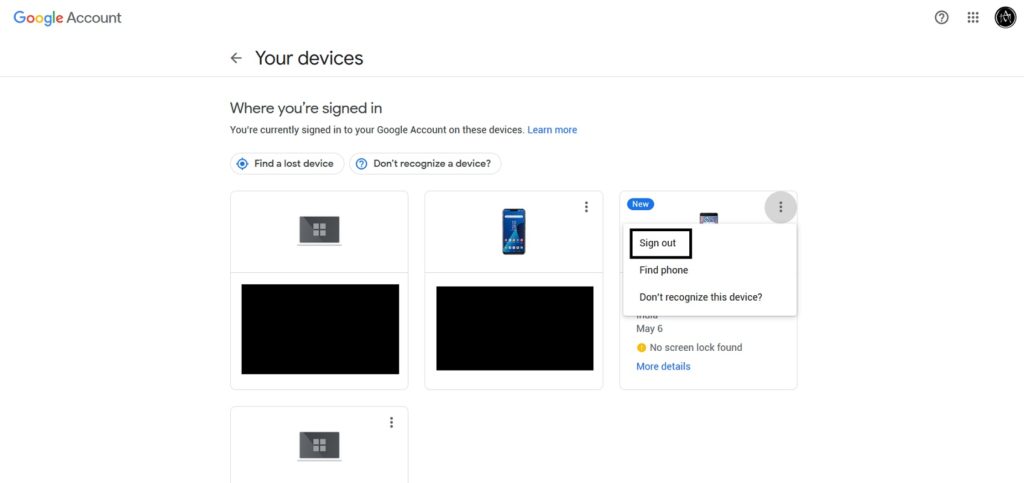 Another alternative is to proceed with the same trick, but directly from this link.
On this website that we just provided, you will be able to see all your currently active Google devices. By clicking on the three dots icon each of them has on the top right margin, you will be given the option to log out, exactly the same way we taught you how to do it before from the Google app.
Share this with your friends!