Alexa is a great organizer and personal assistant, but to really control your day, you need to add your calendars. Alexa works with Google, Apple and Microsoft (Outlook / Hotmail) and Exchange calendars, so compatibility shouldn't be an issue.
You can just ask Alexa and ask what your day or week is like, or what appointments you have left before you can come home and take a much-needed nap. To get to this point though, you're going to have to do some configuration.
How do you set it up and, more importantly, what calendar systems can you connect to it? Let's review.
First of all, you will have to open this Alexa application to connect your calendars.
1. Click on the hamburger menu.
2. Press Settings.
3. Scroll to Calendar and email.
4. Choose your calendar service.
You have four options here: Google, Microsoft, Apple, and Microsoft Exchange. Each account has different login requirements. For example, if you have an Apple account with two-factor authentication, you'll need to generate an app-specific password for Alexa to use.
Once you do this, all of your calendars from this service will be synced. If you want to omit certain calendars, follow these steps:
1. Return to Calendar and email section in Settings.
2. Click on your calendar service.
3. Uncheck what you don't want to see.
Now here's the catch with Alexa. You'll need to choose a calendar that Alexa uses to add events. Unfortunately, you cannot add it to different calendars. Here's how to choose your special schedule.
1. Back to Calendar and email section in Settings you go.
2. Look under where it says "Alexa will add new events to this calendar…"
3. Choose the calendar to which Alexa should add events.
Boom, you're ready to go. Alexa will now be able to read your calendar appointments to you and create new events for you in your chosen calendar.
Unfortunately, you cannot configure multiple profiles, each with their own schedule. So if you have a family or a spouse, it might be worth it to create a shared calendar and use it as a "creation calendar".
You can also invite people to calendar events, but you'll need to make sure that you have them in your Contacts and that you have an email address associated with that person. If you don't, Alexa will put that person's name in your event info, but you'll have to invite them without Alexa's help.
Speaking of inviting other people to your events… if that other person has shared their own calendar information with Alexa, Alexa will check and see if it's available. If not, it will recommend a better time for both of you. Likewise, if you move your meeting to a time that would require you to double book, Alexa will let you know.
Enable Alexa Calendar Notifications
You can also ask Alexa to read calendar events and start times. To configure this, follow these steps:
1. Go to the Calendar and email section in Settings
2. Tap the account for which you want to receive notifications.
3. Press the Calendar notifications activate.
Alexa Calendar Commands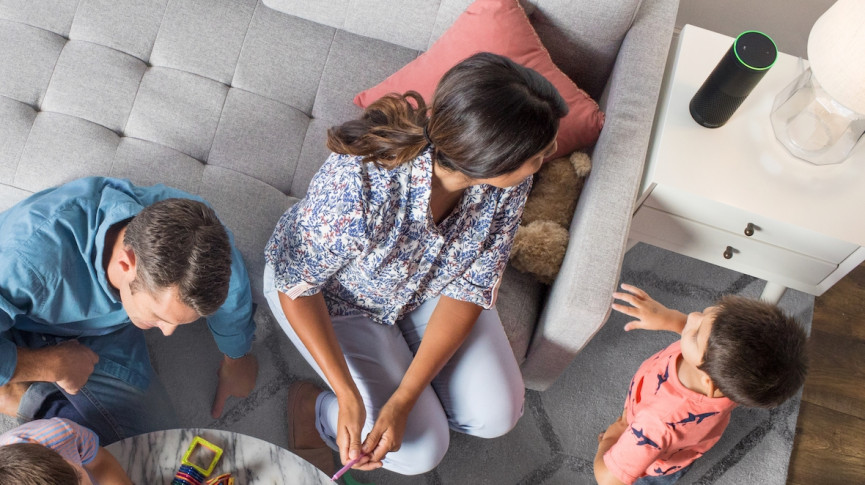 Now that everything is set up with Alexa, how do you use it to plan your calendar? These are the many ways.
Manage events

"Alexa, add an event to my calendar. (Alexa will then walk you through creating events). "
"Alexa, ddd [event] to my calendar for [day] at [time]. "
"Alexa, delete my [time] Event."

"Alexa, cancel my [date] Event."

"Alexa, delete [event] of my calendar. "

"Alexa, move my [event name] at [time or date]. "

"Alexa, postpone my [time or date] event at [new time or date]. "

"Alexa, schedule a [event name] with [person's name]. "

"Alexa, create a named meeting [event name] with [person's name]. "

"Alexa, invite [person's name] at [event name]. "

Event verification
"Alexa, when is my next event?"

"Alexa, what's on my calendar?"

"Alexa, show me my calendar."

"Alexa, what's on my agenda tomorrow at [time]? "

"Alexa, what's on my calendar [day]? "

"Alexa, what does my calendar look like today?"
More information on Amazon Alexa