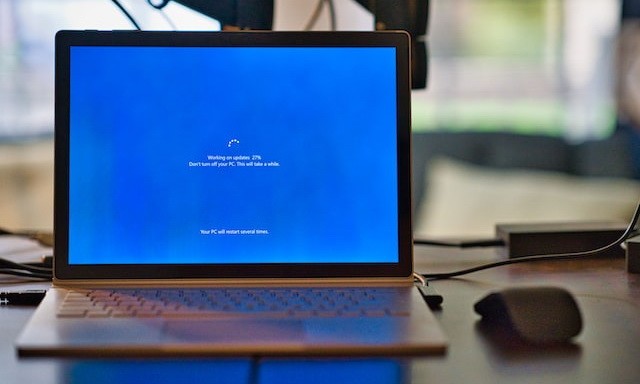 In this article, we will tell you how to install Windows 10 on a new hard drive. The steps are also applicable if installing on a new SSD.
Note : Installing Windows 10 on a new hard drive is a different process than factory resetting Windows 10 or reinstalling Windows 10 on an existing drive. Follow our guides for more help with these processes.
How to install Windows 10 on a new hard drive?
Before you start installing Windows 10 on a new drive, it may be beneficial to unplug any other connected drives, especially if they contain sensitive data that you want to keep. You don't have to, but if you do, you won't be able to accidentally delete anything, so it's worth considering.
1. Install your new hard drive (or SSD) in your computer.
2. Plug in your Windows 10 installation USB drive or insert the Windows 10 disc.
3. Change the boot order in BIOS to boot from your installation media.
4. Boot to your USB drive or Windows 10 installation DVD.
5. When presented with the option, select the languageI'hour and the keyboard languagethen select Next.
6. Enter your license (or product) key.
7. Select Install now.
8. Confirm that you accept the license agreement and select Next.
9. Select Custom: Install Windows Only (Advanced).
Attention : The next screen will give you hard access to all the drives installed on your system. When it comes to selecting which one to format and install Windows, it is extremely important that you select the correct one. If you accidentally select another drive, this data may be irretrievably lost or difficult to recover.
10. When asked Where do you want to install Windows, search for your new drive. It should be easy to spot as it will be entirely a unallocated space and will be the same size as the new disk. Select this drive and select Format. You can create your own number of partitions by selecting New or simply by selecting Next to begin installing Windows.
Windows will then begin installing on your new hard drive. Depending on the speed of your hard drive and your PC's processor, this process may take some time. However long it takes, you will be able to follow the status page through the process.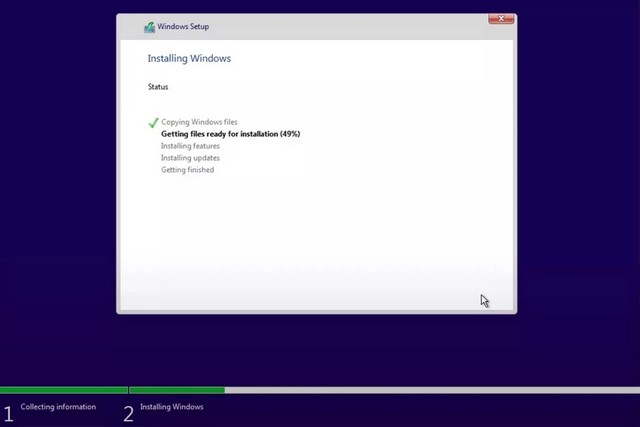 Can I clean install Windows 10 on a new hard drive?
Absolutely. This is arguably the easiest way to install Windows 10 as you don't have to worry about backing up data and the drive is almost guaranteed to work flawlessly without any hardware issues after years of use.
How to install Windows 10 without the disc?
To install Windows 10 on a new hard drive without the installation disc, you will need to create a Windows 10 installation USB drive.
How to install Windows 10 on a new computer without an operating system?
The process of installing Windows 10 on a new computer without an operating system is exactly the same as if you did it on a computer with an operating system. The only caveat to this is that you need the installation media, either a Windows 10 disc or a bootable USB drive that has Windows 10 installation files loaded on it. Getting this can be a bit more difficult without an active PC.
If you don't have either, you'll need to purchase them directly from Microsoft. Alternatively, if you have a Windows 10 key, but no way to install it, you can buy a Windows disk (only) from a second-hand site, or use a friend's computer to create a Windows 10 USB key. bootable Windows 10 installation.
Once you have the installation media in hand, follow the same steps for installing Windows 10 on a new hard drive as above.
---
FAQs
How long does it take to install Windows 10?
It's hard to estimate exactly how long a full installation of Windows 10 will take. It can take minutes or hours, depending on how old your computer is, how much RAM it has, whether it uses an SSD drive or whether or not it is a new installation or an upgrade.
How can you install Linux on Windows 10?
First, you need to create a partition on your hard drive. Next, create a Linux bootable USB drive and use it to install Linux on your Windows 10 PC.