The secure collaborative platform that makes it easier for you to work remotely and the direct competitor of Slack, Microsoft Teams is available for free for Windows desktops, Mac and also for Linux. So here are the steps to install it on a Linux operating system like Linux Ubuntu.
If your job requires the use of a non-Windows operating system like Linux Ubuntu, Linux Debian or Red Hat, you will no longer need to use Windows 10 just to connect with colleagues at work through Microsoft Teams.
The platform is now available on Linux and can be installed quickly and easily in order to access all the features of the application including chat, video conferencing, calls and document sharing (via Microsoft 365) with the whole team.
How to install Microsoft Teams on Linux Ubuntu
To install the Microsoft Teams app on Ubuntu Linux, follow these steps:
1. First, go to the Microsoft site for download the Linux version of the application Microsoft Teams.
2. In this page you have the Desktop versions of Teams (Windows 10, Mac and Linux) and the Teams version for Mobile (iOS and Android), click Linux DEB to start the download. (If you have a distribution like Red Hat that requires RPM packages, click Linux RPM.)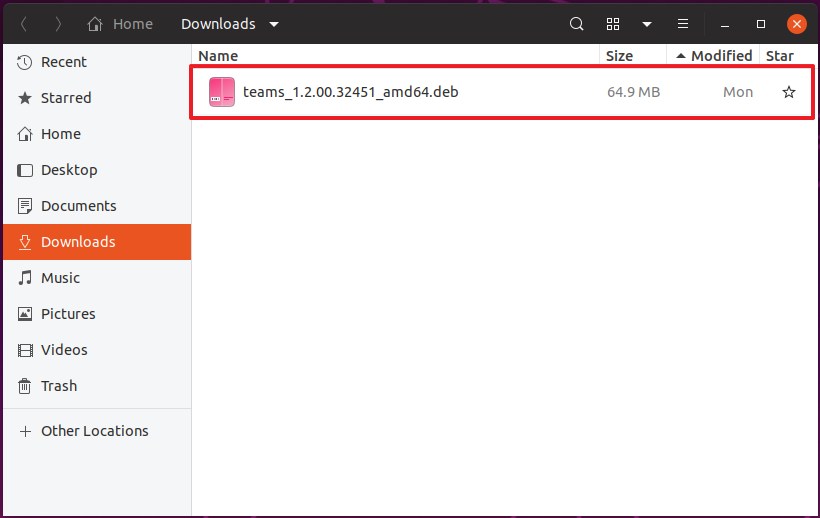 3. Double click on the file .deb that you downloaded to start the installation on your Desktop of Linux Ubuntu.
4. A Teams window opens, then click Install.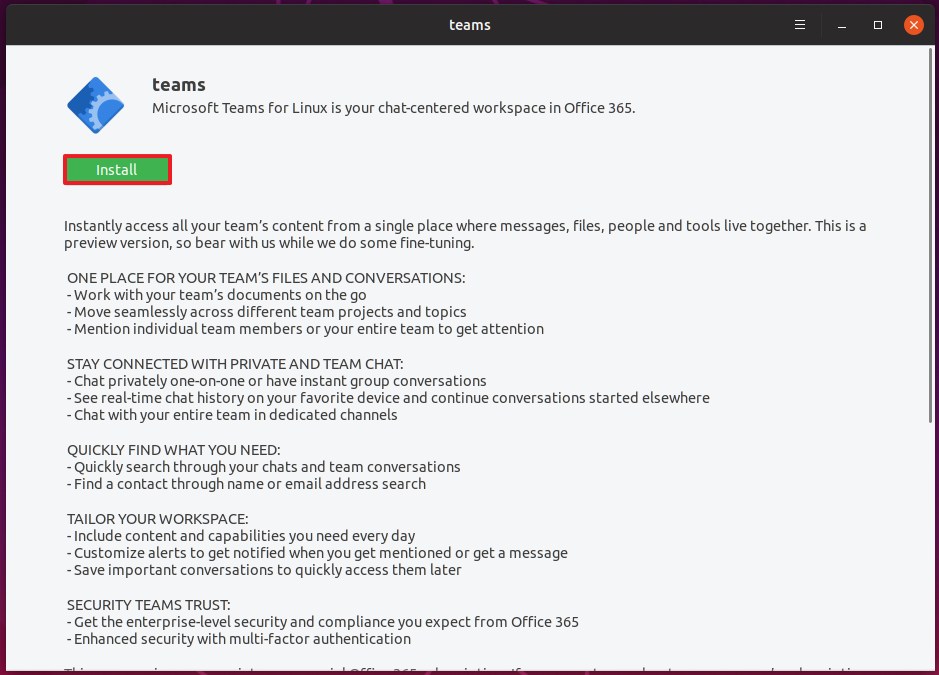 Microsoft Teams will therefore be installed and will be available with the other applications already installed on Ubuntu.
Install Microsoft Teams using Terminal and Linux commands
It is also possible to install Teams using the Ubuntu terminal and some commands. For it :
1. Open the terminal of your Linux Ubuntu
2. Type the following Linux command:
curl https://packages.microsoft.com/keys/microsoft.asc | sudo apt-key add –
3. Then and to retrieve the installation package, use this command to add the source of Microsoft packages to your list of sources:
sudo sh -c 'echo "deb [arch=amd64] https://packages.microsoft.com/repos/ms-teams stable main" > /etc/apt/sources.list.d/teams.list'
4. Then an update of the sources with the command:
sudo apt update
And finally start the installation of Teams with the following command:
sudo apt install teams
Here ! Now you just have to type teams in your terminal to open the application and start using it on your Linux Ubuntu.