Install extensions or add-ons in Firefox It's something pretty straightforward on both Windows, Mac or Linux as well as Android. Thanks to them we can add different functions to the browser that will make the navigation task much easier.
We can even install extensions to browse privately in Firefox. There are add-ons for a lot of things which make everyday tasks much easier. Let's see a little below how to do this so that we can install them without problems in any operating system.
Install extensions or add-ons in Firefox for Windows, Mac, or Linux
The process is the same for all desktop operating systems, be it Linux, Mac, or Windows. The first thing to do is to open Firefox and click on the icon with the three horizontal lines that are in the upper right corner of the screen.
In the menu that appears, we will have to click on "Add-ons".
In this section we will find the extensions that we have already installed in our browser. In case we want to search for new extensions, we will have to click on "Search for other add-ons" at the bottom of the screen.

This will take us directly to the Mozilla Firefox add-on store. At the top of this store we have an option called "Extensions", we will have to click on that category to be able to access all available add-ons. We can also use the search engine in case we are looking for something specific.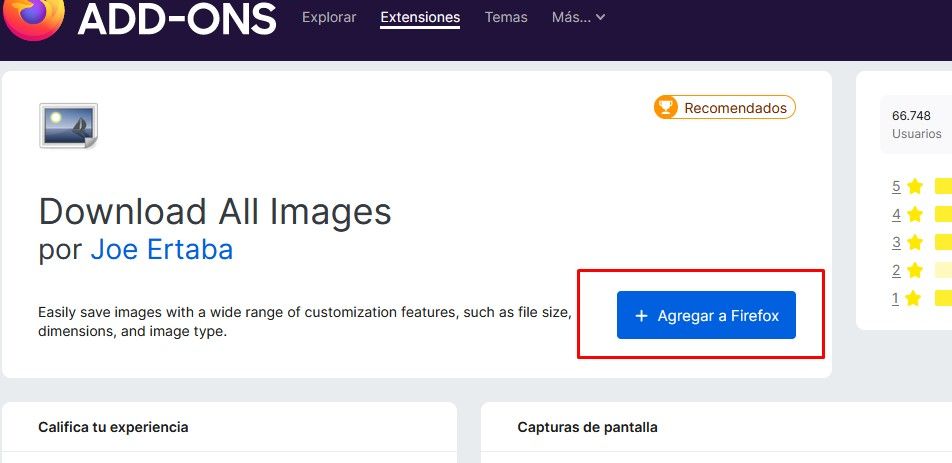 When we find the extension we want, we will need to select it so that we can display more information about it. Something similar to what we do when we are going to install an application on the mobile phone from the play store or the app store. When we do, a button will appear that says "Add to Firefox".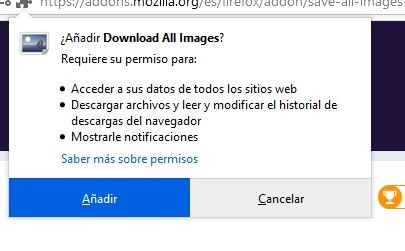 By clicking on this button, a pop-up window will appear where it asks for the necessary permissions for the extension to be added to the browser. We will therefore click on "Add" to continue with the installation.
Once installed, a message will appear at the top right of the screen confirming that it is installed. We're just going to have to press the "OK, I have it" button to complete the installation.
How to install extensions on Android
We have to keep in mind that the extensions in Android are not as numerous as in the desktop version. However, it has a considerable amount of it unlike other browsers.
We are therefore going to open Firefox on Android and click on the three dots icon at the bottom of the screen. This will bring up a menu and we will have to look for the "Add-ons" option.
We can see a list of add-ons available for Firefox on Android. To install an add-on we will have to click on the name of said extension and in this way we will be able to see more information about it. Next, we will click on the "+" icon to install the add-on in question.
A pop-up message will appear to let us know what permissions it needs to work. We simply accept by clicking "Add". Then another message will appear where it tells us how to access the extension. We just click "OK, I have it" to finish.
In this simple way we can install extensions in Firefox on Windows, Mac, Linux and Android. As you can see, it is extremely quick and easy.
Share this with your friends!