Although we have long offered a guide to Google Sheets for beginners, we know that this Mountain View tool still holds a lot of secrets for its users. For this reason, over time we have developed specific tutorials that you might be very interested in. In this particular case, without further ado, let's see how to insert spreadsheets from Google Sheets into Google Docs.
Well, we're obviously going to assume that for some reason you need to insert a Google Sheets spreadsheet into Google Docs. The first thing to know is that there is no possibility to insert cells or rows directly from worksheets. However, you have the option of creating tables, charts, slides and other elements, and inserting them later in the different documents.
Insert Google Sheets Spreadsheets in Docs Step by Step
To insert spreadsheets from Google Sheets into Google Docs, you just need to follow this procedure:
First, open a spreadsheet in Google Sheets and create a chart
Enter the corresponding data and save it in a spreadsheet
Select all the cells in question and click on the menu bar by entering Graph
There you can choose any graphic, in addition to making the customizations you want
When the process is complete, the Google Sheets sheet will close, saving the changes made
Completed all of the above, open Google Docs in the document where you want to insert this Sheets spreadsheet
Click Insert, Graphic, and From Sheets
At that precise moment, the screen will show you a list of available worksheets.
You have to find the sheet we are referring to, and click on it
Inside, indicate the graphic and click on Import
If you want, you can also enable the Link to worksheet option for a direct link
Then you will have succeeded not only in inserting a Google Sheets spreadsheet in Google Docs, but also in automating the updates of the first one, so that they are reflected in the second.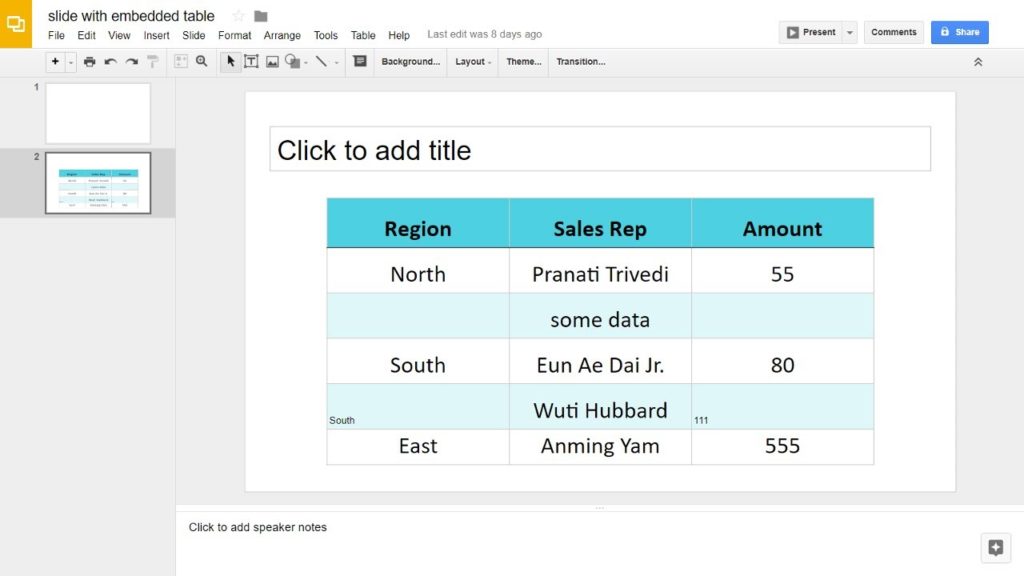 What if I want to insert but not link the two contents?
In this case, you only need to take a few seconds and do the following:
Open the Google Docs file where the Google Sheets spreadsheet was inserted
Click on the inserted graphic and click Ungroup
Now, when you update the original Sheets document, the one inserted in Docs stops updating.
Share this with your friends!