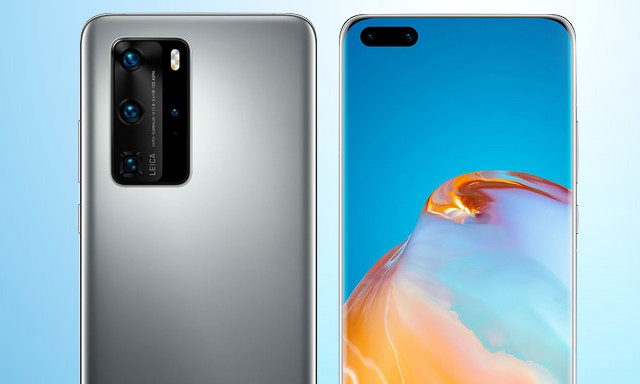 Huawei P40 Pro comes with a 4200mAh battery, which is surely not a small battery, but considering the power delivered by the P40 Pro, it is sometimes short. So, if you want to improve the battery life of your P40 Pro, this guide is for you. In this complete guide, we will share the different tips that will help you improve the battery life of your Huawei P40 Pro. Let's start.
Optimize your battery
The first step that you need to do is to optimize your battery usage, and you can do that from the Battery section in settings.
Go to the settings of your Huawei P40 Pro.
Scroll down, press Drums.
In the Battery section you will see Optimizing battery usage. Tap on it.
The system will suggest the various measures you can use to optimize battery usage.
You can also turn on power saving mode, which will also help you save battery.
Reduce light levels
Brightness is one of the main reasons that your Huawei P40 isn't performing well. Here is how to reduce the brightness of your Huawei P40 pro.
Swipe up from the top of the P40 Pro screen.
Adjust the Brightness slider to reduce brightness levels
That's it.
Turn off location and Bluetooth
Huawei P40 Pro comes with GPS and Bluetooth which consumes a lot of power. So when you are not using it, you can just turn it off, which will improve the battery life. We recommend that you only turn on location and Bluetooth when you need them.
Close running applications
Huawei P40 Pro includes a very powerful processor and 8 GB of RAM, which allow applications to continue running in the background, and they use a lot of power. So when you are not using the app, you can close them which will result in better battery life. Here's how to close running apps.
Go to the home screen.
Swipe up and hold.
The system will show you all the running applications.
Just tap the tray to close all running apps.
Use battery saving apps
If you want to improve the battery life of your smartphone, you can use a battery saving app. These apps are designed to help you improve battery life, and these apps ensure that your smartphone is optimized for long battery life. You can find the best battery saving apps for Android at Info24Android.
Don't overload your phone
Huawei P40 Pro comes with a bigger battery and a powerful charging system that can charge your device in an hour, but it's important not to overcharge it. Overcharging can shorten the battery life and as a result, you will get poor battery performance.
Conclusion
In this guide, you have learned the different tips that can help you improve the battery life of Huawei P40 Pro. If you have any questions, please let us know in the comments section below. Also be sure to check this guide if you want to know how to fix WiFi connection issues on Huawei P40 Pro.