The battery is one of the essential parts of our laptops. Like smartphones, battery life is a crucial factor for a good experience. Some apps affect battery life more than others. In this article, we will see how to identify them.
Mobility is one of the advantages of a laptop but when the battery drains quickly, that becomes another story. We have to be constantly close from a power source. When battery life starts to take a hit over time (which is quite normal), you need to be more careful.
If you want identify the apps that have the biggest impact on battery life, no need to install a third-party tool. Windows 10 will give you this information in just a few clicks.
Read also >> Windows 10: how to calibrate the battery of your laptop PC
How to see which apps are impacting your PC's battery the most in Windows 10
The battery icon on the right in the taskbar only provides basic information on the remaining battery life. By clicking on it, a panel will allow you to manage the priority between performance level and autonomy. By sliding the slider to the left, you will optimize the battery life. By sliding it to the right, you will optimize the performance level. It's up to you to make your settings according to your needs.
Now, let's see together the path to find out the identity of the most energy-intensive applications:
First click on the link Battery settings located in the aforementioned small shutter.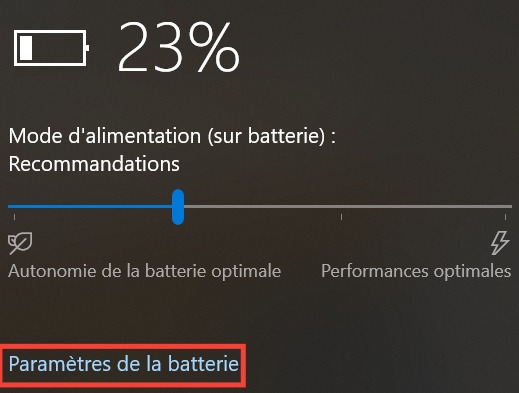 Alternatively, go to Settings (Windows key + I), section System. In the menu on the left, click Drums.
Below the battery percentage, click on the link: See which apps impact battery life.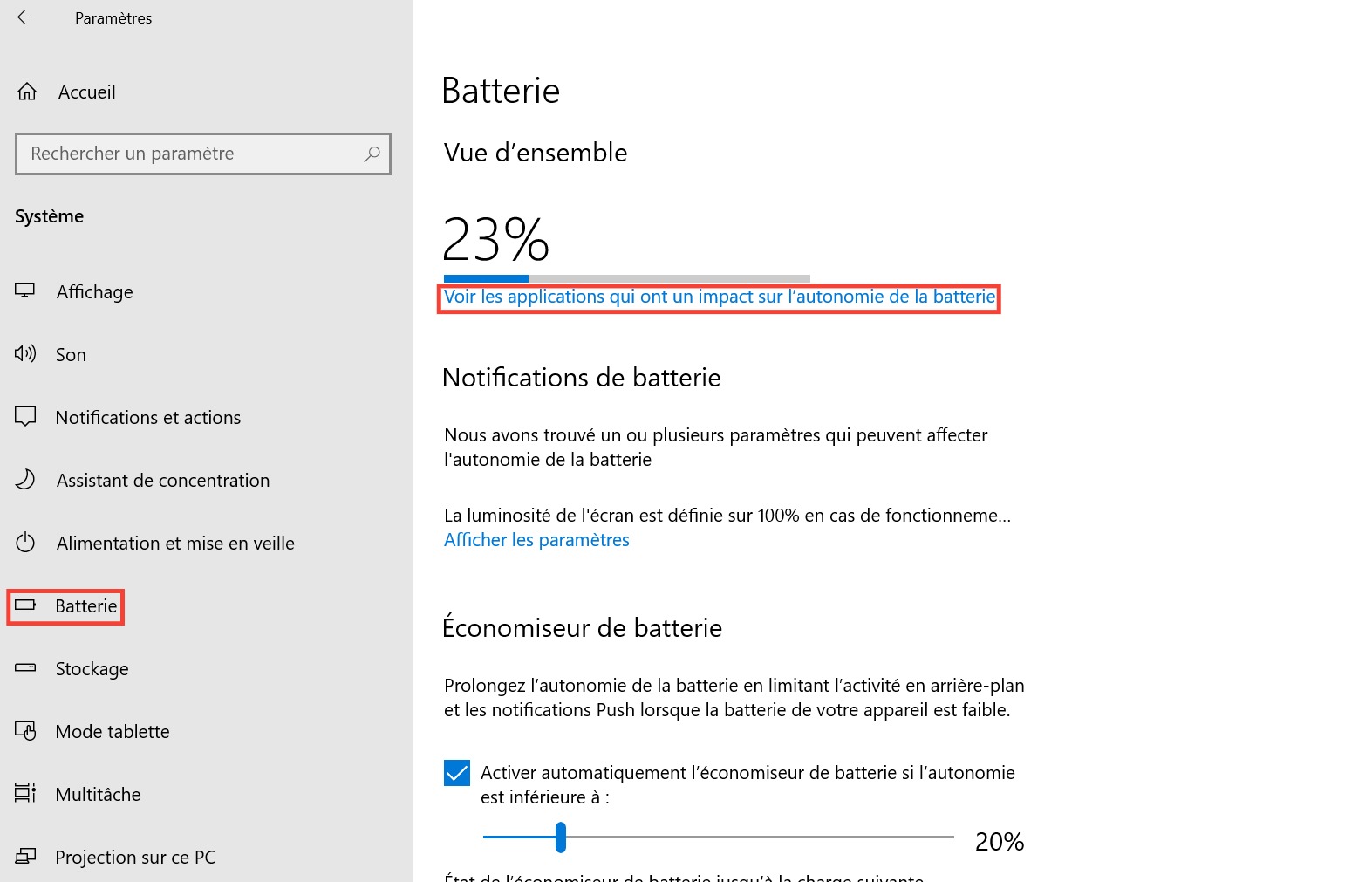 From there, you will have access to statistics battery usage over 6 hours, 24 hours or over a week.

If a power-hungry app running in the background is quickly draining battery life without your knowledge, you can identify it in the report.

By default, Windows decides when an application can run in the background. However, it is possible to withdraw this permission from the system in order to gain autonomy.
To do this, simply uncheck the corresponding box under the most consuming apps.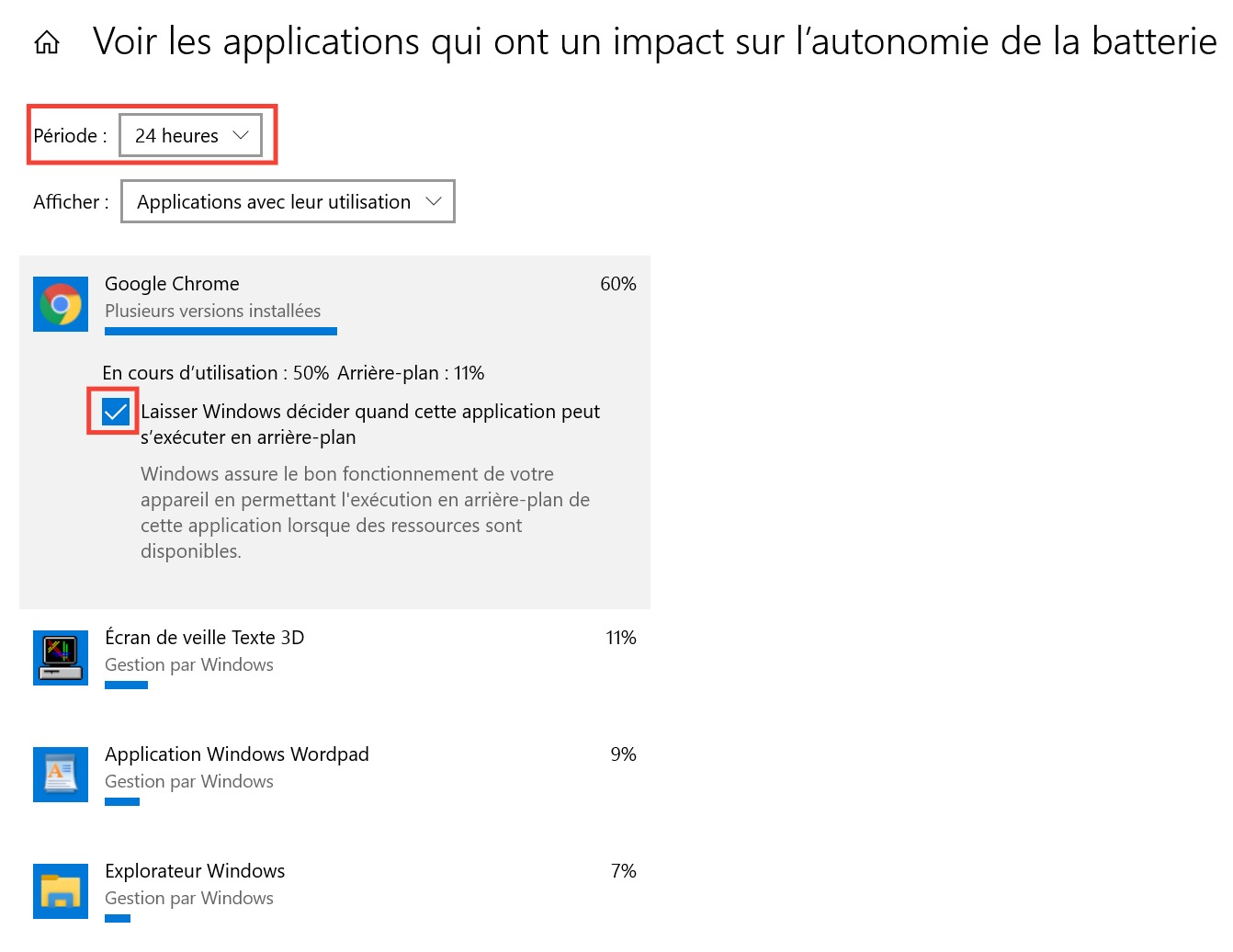 In the specific case of web browsers, If, for example, you find that Google Chrome is very power hungry, you can take small actions to reduce its impact. Namely: limit the number of open tabs to a minimum.