There are obviously a large number of file types on Mac, the way to tell them apart is largely through their extension. Which helps users and applications know what kind of file it is. By default, Mac hides extensions. However, it is possible hide or show file extensions on Mac with two fairly simple methods.
Finder has an option to show all file extensions on Mac. For this we have to go to Finder and then go to Finder> Preferences in the menu bar. You will now have to go to "Advanced" and then "Show all file extensions" depending on whether it is marked or not, it will display all the extensions or hide them.
If you choose to check this option, all file extensions will be displayed by default. There is no way to override individual file settings. If you don't check this option, we can see the individual file extensions one by one without any issues.
We recommend that you be very careful when enabling the option to see all file extensions. It would not be ideal for you to decide to change the extension of a file because it may stop working.
The first thing to do is to make sure that the "Show all file extensions" option in Finder is turned off. Once we've made sure it's not enabled, we'll need to locate the file whose extension we want to see in a Finder window.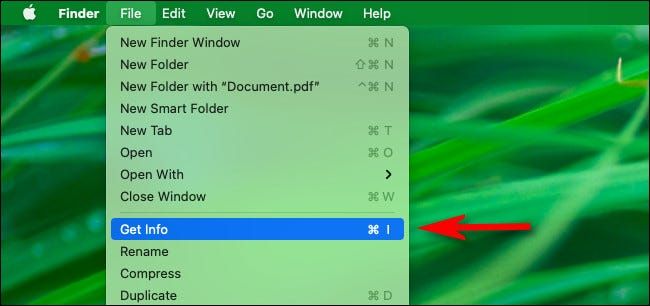 After that we will select the file and we will choose "File" then "Get Info" from the menu bar. We can also press Command + i on the keyboard.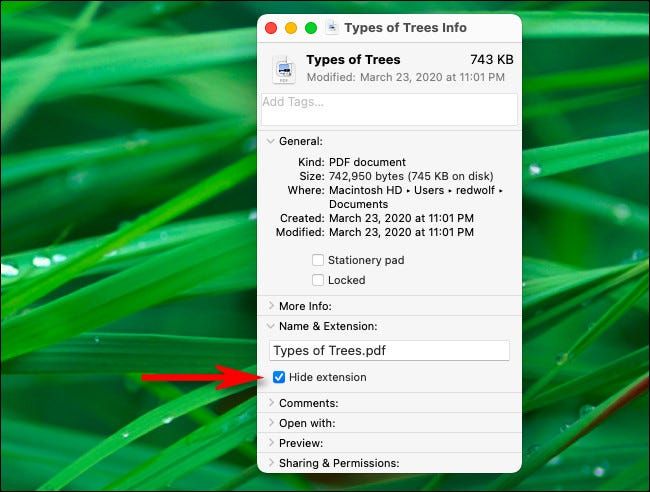 Once the "Get Info" window appears we will need to go to the bottom and check or uncheck the option that says "Hide extension". Obviously, if we uncheck it, the extension will be visible. If we mark it, it will be hidden.
In the event that this last option would have no effect. You've probably turned on "Show all filename extensions" in Finder. Therefore, you will need to go back to the previous section of this article and turn this option off.
Share this with your friends!