As you know, since the spring of 2020, Facebook has deployed a new version of its desktop social network on computers, and many users, including me, report the same problem of ergonomics, use and bugs too which can confuse the use of this social network.
At the same time, Facebook insists and forces people to go through this new version on the computer despite its flaws. We have already published in a previous article how to activate the new Facebook version and how to go back to the old interface, but for the next few days this will no longer be possible through Facebook's settings and the new look will definitely be rolled out once and for all.
This Facebook-reinforced passage doesn't really appeal to everyone who would like to go back to the old version which was rather simple and more responsive. Mostly without any bugs.
This going back is now possible but only thanks to an extension to add to the browser. She is named Old Layout for Facebook that we have just discovered too.
Old Layout for Facebook, the extension that flips the Facebook version back
This browser extension is obviously free. Its principle is once installed, it sends Facebook false information about the browser in the following way to facilitate its concept: »Hey Facebook, I am using an old browser, refer me to the old version! ". Facebook, thinking that the browser is old and therefore it won't support the new version, it automatically redirects you to the old version. And Bingo!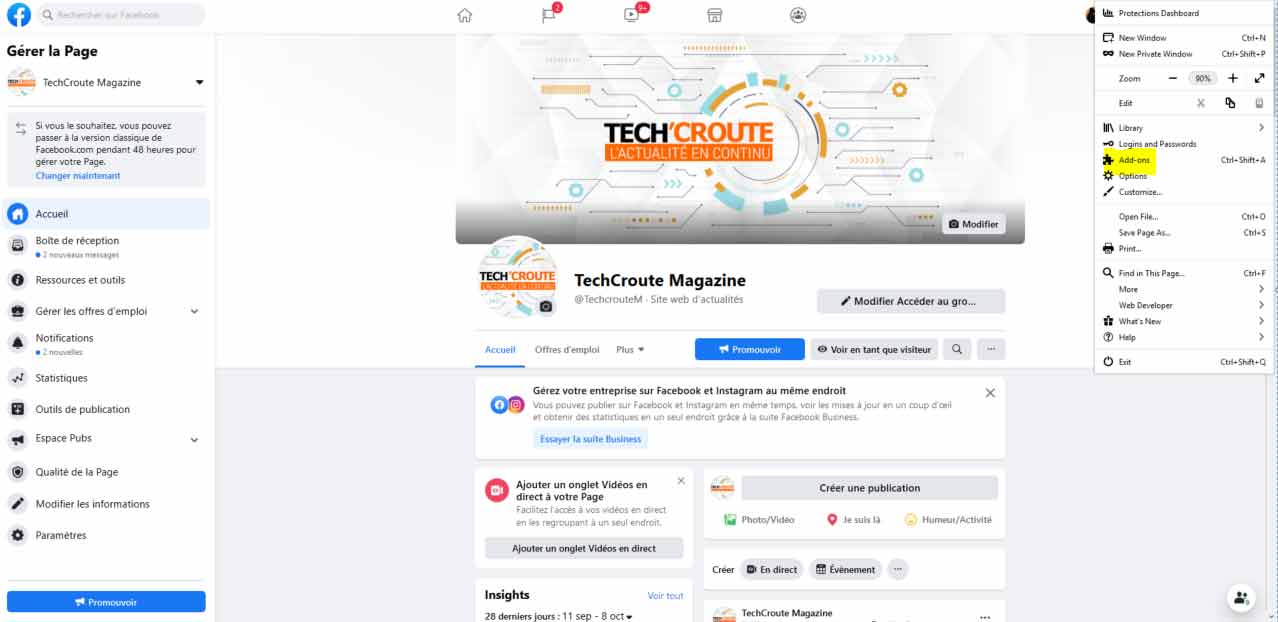 To install the extension Old Layout for Facebook, it depends on your browser used. In my case, I am using Firefox for this little tutorial.
In the browser, click on the 3 lines at the top right and choose Add-ons (or Extensions).
A new window opens, in the search box, search for: Old Layout for Facebook.
We will have a results page showing the extension to download.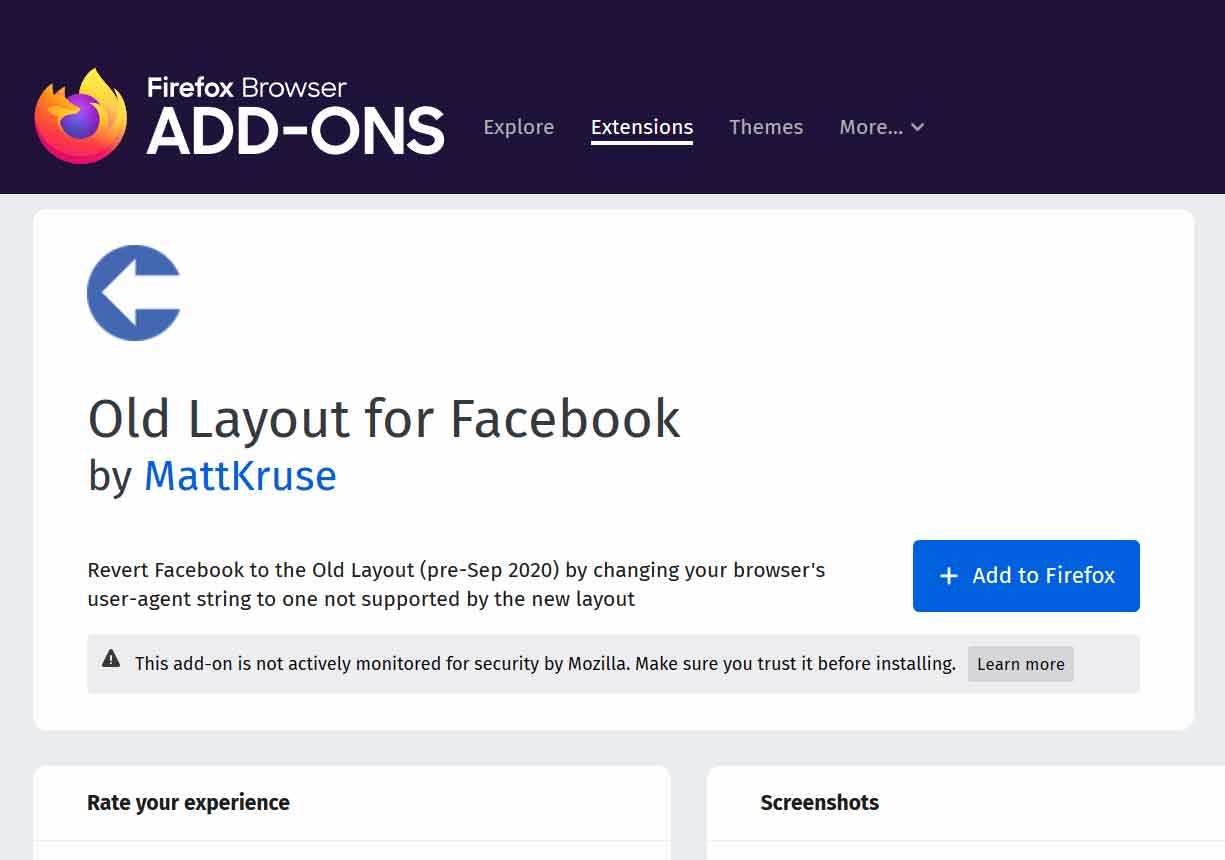 Click on "Add extension to Firefox" or "Add to Firefox" and this depends on the language used by Firefox.
Then validate the permission request to install the extension in question.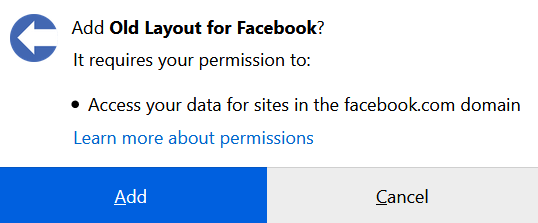 Then check "Allow this extension to run in Private Windows" and click "Okey, Got It".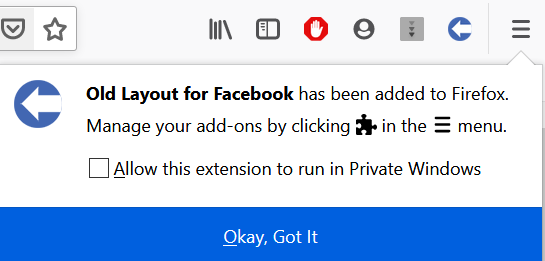 A blue icon with the white arrow to the left will appear at the top right of the browser

Go back to the old Facebook interface on the computer with Old Layout for Facebook
Now, to achieve this, just click on the blue arrow (the icon) and then choose what you want to use: The new version or the old version depending on your mood of the day.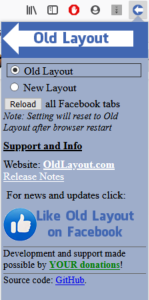 To go back to the old version, just check the option: Old Layout then on Reload.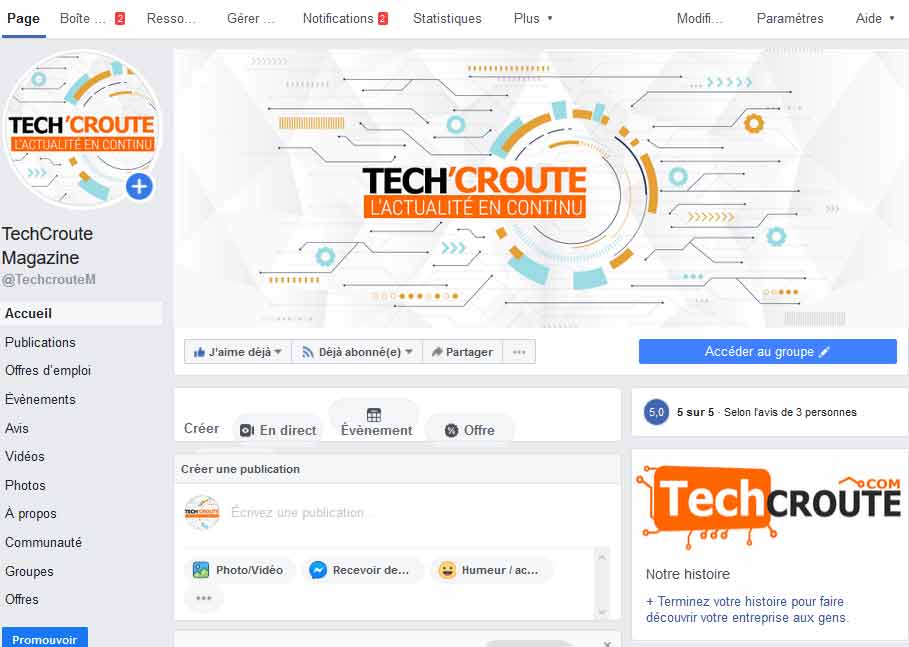 Fast and magical this extension! We have now returned to the much loved old version!