When you upgrade your Windows to Windows 20H2, the system may have problems connecting to your Wi-Fi network, or even slow internet connection.
This can be caused by a missing configuration after this update which makes connectivity impossible, also by the incompatibility of the drivers with the new version of the system or simply by a problem with the wireless network adapter.
So if you can't connect to Wi-Fi or your computer or laptop disconnects several times and randomly, you can try these tips step by step to solve this problem.
How to fix Wi-Fi issue on Windows 10 20H2
In this guide, we are going to talk about a few methods that are generally easy and straightforward to follow.
1. Fix the Wi-Fi issue using the network troubleshooter
Windows 10 comes with a network troubleshooter and diagnostic utility by default, and in this case this is the first method to try to automatically fix the problem. To run the utility:
+ Select the button Start > Settings > Network and Internet > State.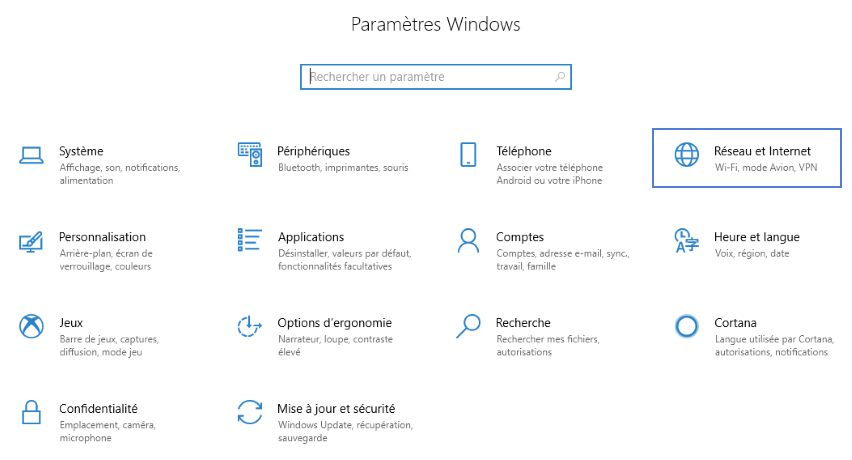 + Under Change your network settings, select Network troubleshooting.
+ Follow the steps that appear in the troubleshooter and check if that fixes the problem.
2. Fix the Wi-Fi problem by restoring the computer's network settings
If you are unable to connect to your Wi-Fi network in Windows 10 20H2, it may be due to your computer's network settings as I mentioned earlier in the introduction. I therefore invite you to proceed with the restoration of these parameters by following these steps:
+ Select the button Start > Settings > Network and Internet.
+ At the bottom of the page, select Network reset.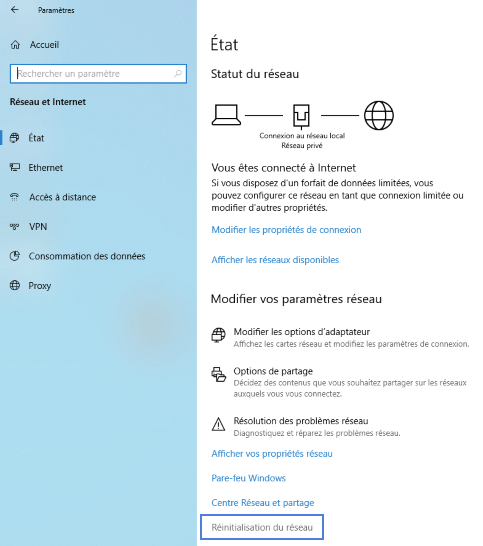 + Then, click on Reset now.
+ Then a confirmation window opens, select YES to validate your choice
+ The computer will restart afterwards with the default network settings.
3. Fix Wi-Fi issue on Windows 10 20H2 via update wireless network card drivers
Driver and driver updates for Windows 10 are automatically downloaded and installed via Windows Update. And normally you should already have the most recent drivers but for some reason an operating system update can block or delay updating a driver to avoid an unresolved issue.
For this reason, it is also advisable to manually update or reinstall a driver, here is how to proceed:
+ In the search box on your Windows 10 taskbar, look for device Manager, then select from the results Device Manager.
+ Select the category corresponding to your device to display the names of the recognized devices, then right click (or press and hold) on the one you want to update: in our case, the category is Network cards and the device is the reference of your Wi-Fi network card (ex: AC1200 Dual Band Wireless USB Adapter, Atheros AR9285 Wireless Network-Adapter… etc.)
+ Select Automatically check for updated driver software.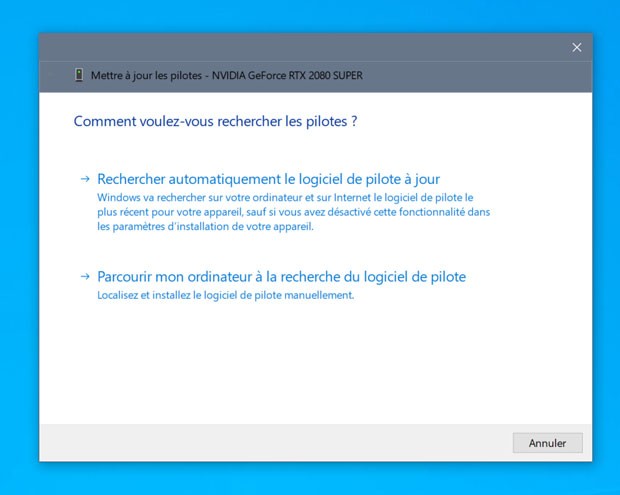 + Then click on Update driver.
Here is ! But if Windows 10 can't find a new driver with automatic search, manually search for the drivers on the computer manufacturer's website and then download them to your desktop. And instead of clicking Automatically check for updated driver software in the previous step, click on Browse my computer for driver software
+ Then click on Browse to locate the folder containing the drivers you downloaded on the desktop.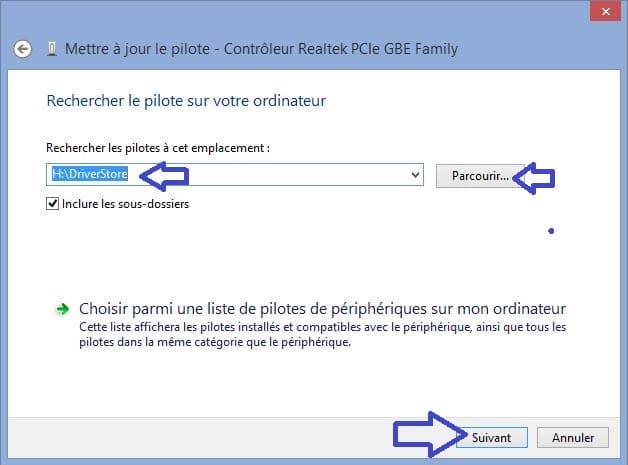 + And finally click on following and let your computer look for the driver in the folder to install it