To can to fix the sway of the screen at the Windows ten, the first thing we're going to have to do is find out what is causing it. Once we know the reason why the screen is flickering, we can find a solution to this problem.
Fix or fix Windows 10 screen flickering
The only way to find the reason for the problem is to simply try different things that may be possible. That way, sooner or later we will find out what is causing the flicker and we can fix it quickly.
Check the monitor cable
Monitor cables may be loose if they were not inserted correctly the first time. Even if you move the monitor a little, the cable can loosen and if you do it a little, it can already cause problems on the screen.
So what we are going to do is unplug the cable from our monitor and then we will need to plug it back in. But we'll have to make sure that this time he's as firm as possible. We're going to have to make sure the cable is completely tight.
Replace the monitor cable
In case you think the cable is damaged or you have a poor quality one. It is necessary to purchase a better quality one to avoid screen flickering. The ideal in these cases is that we use the same cable that came with the monitor, that of the manufacturer. These cables are ideal and can last for years.
Uninstall apps
If you have installed any apps recently and since then, the monitor has started blinking. The ideal would then be to test whether uninstalling the application solves the problem. It wouldn't be the first time we've heard news that an antivirus is causing flickering issues, it can happen with any app.
If you know which app may be causing the problem, we have two options. The first would be to update the app to the latest version, while the second would be to uninstall it directly. In my personal case, so that there is no doubt, I prefer to uninstall it and then test it.
Reinstall display drivers
Even Microsoft has repeatedly stated that the most common reason for screen flickering is due to drivers. An easy way to fix this problem is to reinstall the drivers in question.
For that, it is enough to remove all the drivers from our computer and the PC will install them automatically from Windows updates.
It is recommended that you restart your computer in Safe Mode to uninstall the drivers. For this we will have to access "Windows Settings" by pressing Windows + i keys, after that we will have to click on "Update & Security".

In this new window, we will have to click on "Recovery" in the left sidebar. Then we will have to go to the right side and click on "Restart now" in "Advanced startup".
Now a blue screen will appear with several options. What we will need to do is click on Troubleshoot> Advanced options> Startup Settings> Restart on these screens.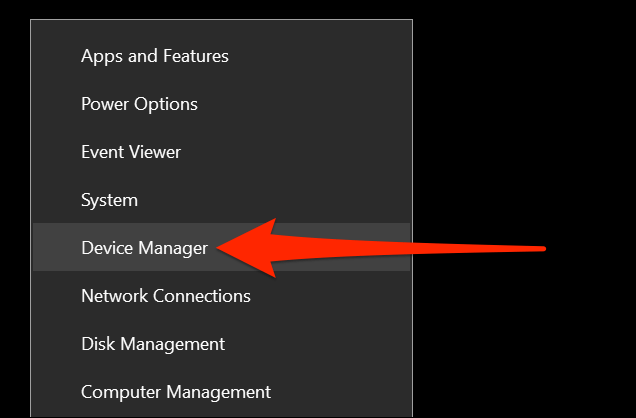 Then we press "4" on the keyboard to restart our computer in safe mode. Once we are in Safe Mode, we will need to right click on the "Start" menu and select "Device Manager".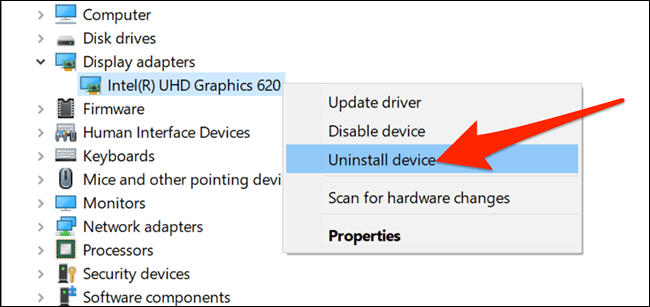 Here we are going to have to go to "Graphics Cards" and click on the arrow on the left side. We will have to right click on the adapter that appears available and then we will simply give it "Uninstall device".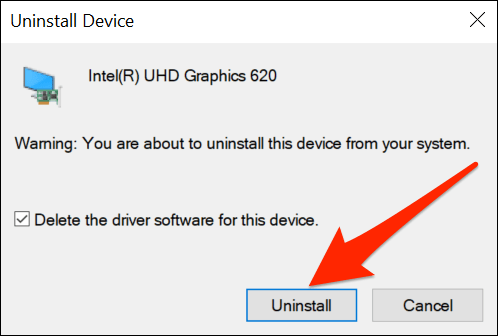 A new window will open where we will have to check "Remove the software driver from this device" and then we simply click on "Uninstall".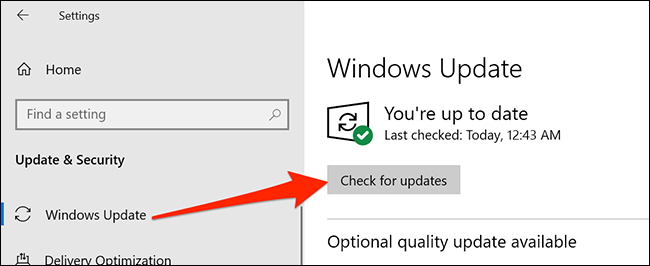 Reiniciamos el ordenador y una vez que inicia, vamos a tener que ir a "Configuración de Windows" presionando las teclas Windows + iy luego tendremos que ir a Actualización y seguridad> Actualización de Windows> Buscar actualizaciones para que el sistema operativo de encuentre los controladores the screen.
Change monitor refresh rate
The refresh rate of the monitor precisely determines how often the content on the screen is updated. We may have selected too high a frequency and the monitor is having trouble updating the image on the screen, it may cause flickering.
To be able to change the monitor update frequency, simply go to "Settings" by pressing the "Windows + i" keys, then click on "System". Now we will have to click on "Display" in the left sidebar and we will have to scroll down until we find "Advanced display settings".
In the drop-down menu under "Update frequency" we will need to click and select a new update frequency which is a little lower than what we are currently using.
With the methods described above, you should already have successfully fixed Windows screen flickering. However, in case none of the possible solutions we mentioned above work. Then it is quite possible that the problem is in terms of the hardware on your monitor. In this case, if it has a guarantee, we recommend that you take advantage of it. If not, you can take it to a professional for review.
Share this with your friends!