Microsoft Outlook is, courtesy of Gmail, the most popular email client on computers and mobile devices. However, of course, that does not mean that it is perfect or that it is without problems, especially in the case of computers. Therefore, after seeing that this is a fairly repeated problem in photos and social media, we want to show you how to identify and fix Outlook error 0x80040115 in Windows 10.
Basically it has to be said about this failure that it is not only identified with the code 0x80040115 that users receive when they try to send emails, but also accompanied by a message:
We cannot complete this operation because we cannot contact the server at this time.
Having said that, identifying this problem will be quite easy for you. Now let's see what to do with it.
Fix Outlook Error 0x80040115 Step by Step
Check that there are no problems with the Internet
The first thing to do is then to verify that there is no problem with your Internet connection. We are commenting on this because, according to what the users themselves point out, the most common cause of error 0x80040115 in Outlook is poor connectivity. Visit some sites, try your luck on other devices. Either way, you know how to do it.
If Outlook still returns error 0x80040115 at the end, continue with the other possible solutions.
Open Mail in Safe Mode and Check Add-ons
If you remember, it is likely that you recently installed a third-party add-on in your Outlook account which is the cause of your annoyance. The best thing to do then is to start Outlook in safe mode, because this way the add-ins will not run and you can confirm it yourself.
The other alternative would be, without Safe Mode, to disable add-ins installed in Outlook one by one. By performing this trick, which is time consuming but foolproof, you will find out which one is causing the short circuit.
Ultimately, if you have multiple plugins installed but aren't using any of them, we recommend that you get rid of them all directly at the same time. You will notice that Outlook will then run much faster.
Delete DNS records from your device
Reports also indicate that the devices' DNS records could be the cause of the error 0x80040115. This happens, apparently, when a configuration error is generated around them.
So that it does not affect you, you can follow this very simple procedure that we teach you:
As administrator, start the command prompt
When it started, go to
ipconfig / flushdns
Flush DNS, close everything and try to send email from Outlook again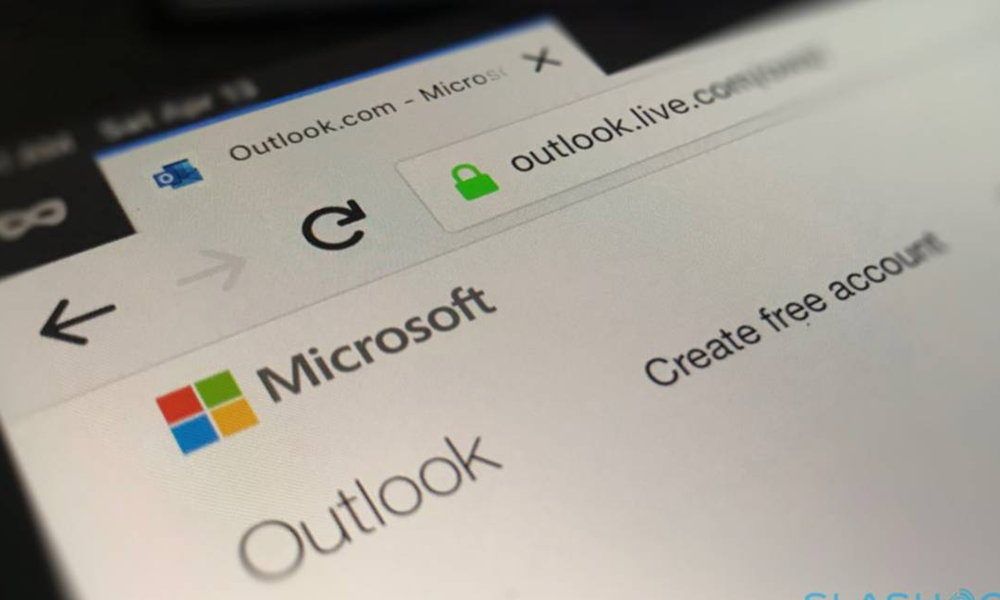 Encrypt data between Outlook and Exchange
You should also not rule out that it is necessary to encrypt data between Outlook and Exchange to solve the problem.
Open your PC's control panel
Make settings show large icons in the upper right corner
Click on Mail to open its own configuration window
Go to profiles, view profiles
In this section, locate the Outlook profile that is generating the error
Click on Properties and enter the email accounts
Select the number of defects and click on the Edit tab
Go to More settings
Then go to Security and check the box next to Encrypt data
Accept everything and restart Outlook on your computer
Repair your Microsoft Outlook installation
If none of the above worked, then it is time for you to know that like any other application on PC, your Outlook installation may be corrupted. Faced with such circumstance, we may also get the same 0x80040115 error message every time we try to send emails.
If you installed Outlook independently, not in Office, you can do this:
Right click on the Start menu
Go to the Apps and Features option in the context menu
Find Microsoft Outlook in the list of installed programs
Clicking on it will enter the Office Troubleshooter
Select the Quick Repair option
Outlook will perform an error analysis. It may take several minutes
In the end, the error should be completely gone
Have you successfully identified and fixed Microsoft Outlook error 0x80040115 in Windows 10?
If you liked this article, we leave a guide for you to find out if an intruder has accessed your Outlook account.
Share this with your friends!