It is quite common for us to face missing a dll file and we don't know how unravel this issue. But don't worry, it's actually quite easy to fix missing DLL file in Windows.
What is a DLL file?
DLL stands for Dynamic link library. This is a library provided by Microsoft that contains structured files that programs can call to function properly.
This is very useful, as many programs can share a single DLL to take advantage of its capabilities at the same time. In this way, Windows DLL files allow the operating system to minimize file duplication.
A DLL file contains classes, functions, variables, interfaces, and resources like icons, images, etc. We will find two types of libraries: the first would be LIB which is static and the second is DLL which is dynamic.
As for the static libraries, they are linked to the executable in terms of compilation time, the dynamics are not. A dynamic library is a completely independent file that can be updated without altering the executable, i.e. the .exe.
Why is a DLL file missing from your computer?
In fact, a missing DLL file is more common than you might think. The reasons can be many and they really aren't too important. We could spend some time listing you the reasons why a DLL file might be missing. The good news, however, is that fixing this error is considerably quick and easy.
The key to repairing a missing DLL file in Windows. Is to pay close attention to the error window. In this window a message will appear where it tells us exactly which DLL file is missing.
Once we know the file that we are missing, we will need to go to the DLL-Files website and find the file we need to download. We enter the name into the search engine and give it a search.
Then we download a .ZIP file. Once we click on download Zip-File, we will have to choose the version of Windows that we have installed. Whether 32 bit or 64 bit.
To check which version you have installed, you just need to right click on "My Computer" then on "Properties". A new window will open and in "System type" it will say if it is 64 bit or 32 bit.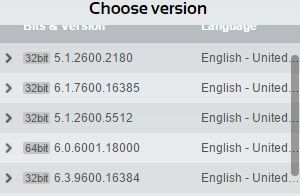 Now extract the compressed folder and copy the extracted file. Then we will have to go to C: Windows System32 and paste the file. That would be all.
Automatic correction of missing DLL
For this, we will use the Advanced System Optimizer program. It has a trial version so it can be extremely useful.
This program is quite comprehensive. Not only does it allow us to recover DLL files, it also detects malware, spyware, and Trojans. It removes junk files from our computer, keeps drivers or drivers up to date, increases PC speed, and creates encrypted backups.
Share this with your friends!