Counter Strike is a game we've loved since it was just a Half Life mod. Today is something much bigger and more addicting. But what makes this game great is the ability to play against our friends or strangers. To achieve this, nothing better than to learn how to know the IP of a CSGO server and share it with our friends.
By knowing the IP address of a CSGO server, we can send it to our friends or share it so that more people can enter. The more people who log into the server, the more fun we'll have.
It is considerably easy to find or know the IP address of the CSGO server you are currently playing. It's a simple process we'll walk you through below.
We're going to have to open the command console while we're playing and we're going to write "status" without the quotes.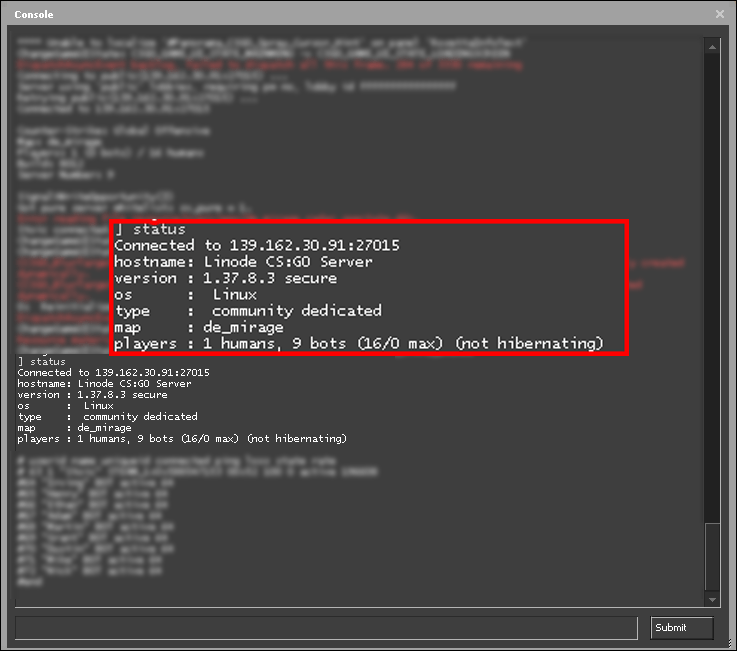 Then we will see a lot of information on the screen. Among this information, you will find the IP of the server we are looking for. We're going to have to look at where it says "Connected to" and that would be the server's IP address.
It only remains to copy this IP address and send it to our friends so that they can enter the server and play with us.
We already know the IP address of our favorite CSGO server. You will now have to add it to the favorites list to be able to access it quickly.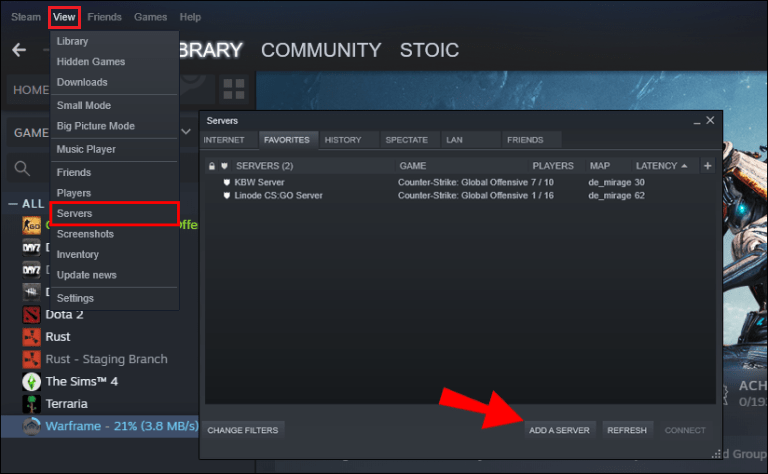 For that you will have to go to Steam then click on "View" at the top of the screen. We will have to click on the "Servers" option and in the window that opens we will have to choose "Add Server" at the bottom.
Now a new pop-up window will appear a little smaller than the previous one where we will have to enter the IP address of the server.
Then we will just click on "Save". This way we can organize our Steam servers. From now on, we will be able to see the server in the favorites. That way we will get to it faster.
Share this with your friends!