Editing a PDF file for free is not that easy. Anyone who has tried it has certainly encountered the rigidity of the format, which is designed to be read-only. We show you the tips to easily bypass this restriction to edit PDF for free with, or without any software.
the PDF file format has become extremely popular for several reasons. On the one hand, it allows to compress the source files and therefore, to reduce their weight considerably. On the other hand, it can be read very easily on any system, from Windows to Linux, including macOS or Android. Most browsers also have a built-in PDF reader.
The contents of a PDF file cannot be changed easily, and it is possible to prevent other users from printing or even copying text from a file. Adobe Reader in its free version, like other readers, allow you to edit a PDF file to a lesser extent by highlighting text, making annotations, comments. But editing the text requires the professional version.
But then, how to edit a PDF for free? Follow the guide.
Edit PDF document for free online
In 2021, the easiest and most convenient way to quickly edit a PDF is to use one of the many online services that exist. We don't recommend a particular one for you, although we do use PDF2Go, as it's completely free. Be careful, however, because the rigidity of the PDF format means that modifications are not particularly easy to make. To edit your PDF, follow these steps.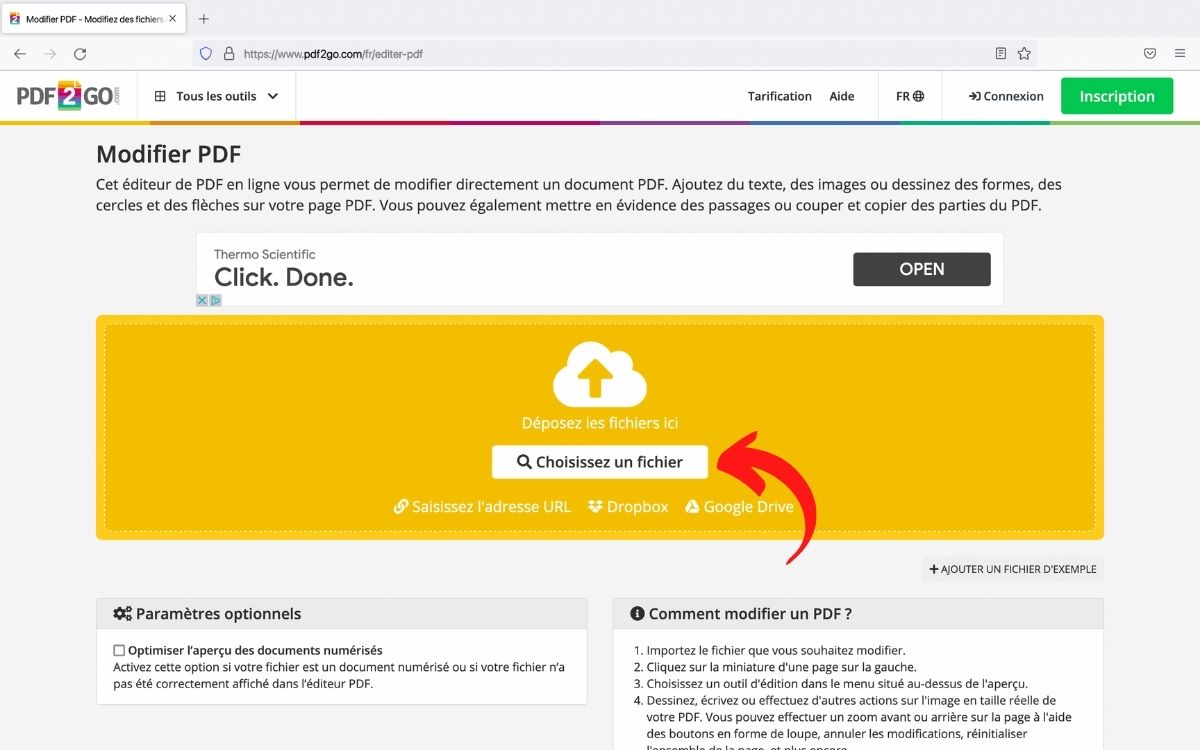 As requested, choose your PDF file to edit.
Once done, you should see your document appear with a whole host of tools. Be careful, the interface is not as easy to learn as Word for example.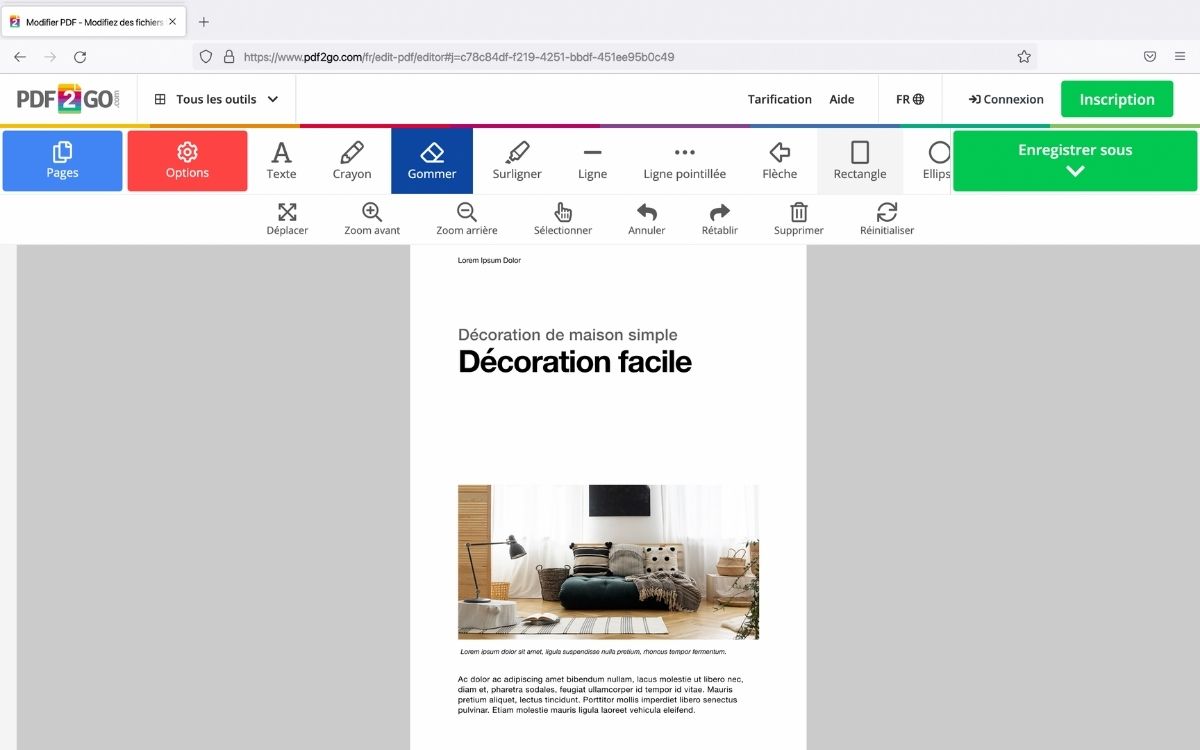 From here you can add text by clicking on Text, erase an area by clicking on Erase, you can highlight, annotate, etc. To modify a text, the best is to erase it with the Eraser tool and rewrite it with the Text tool. When you are done, click Save as top right then Save.
Edit a PDF document for free using Word or LibreOffice
The easiest way to edit a PDF document is to convert it first to an editable text format like doc / docx and then put it back as PDF. If you're on Windows, it's a safe bet that you have the Office suite installed. In which case the process is even simpler.
Start with convert PDF document to Word file (several sites allow you to do it for free)
Open the converted file directly in Word, edit the text, add items or remove as you like
Once the changes are complete, you can directly export the file to PDF. To do this, click on File > Export > Create PDF / XPS document and finally Create PDF / XPS.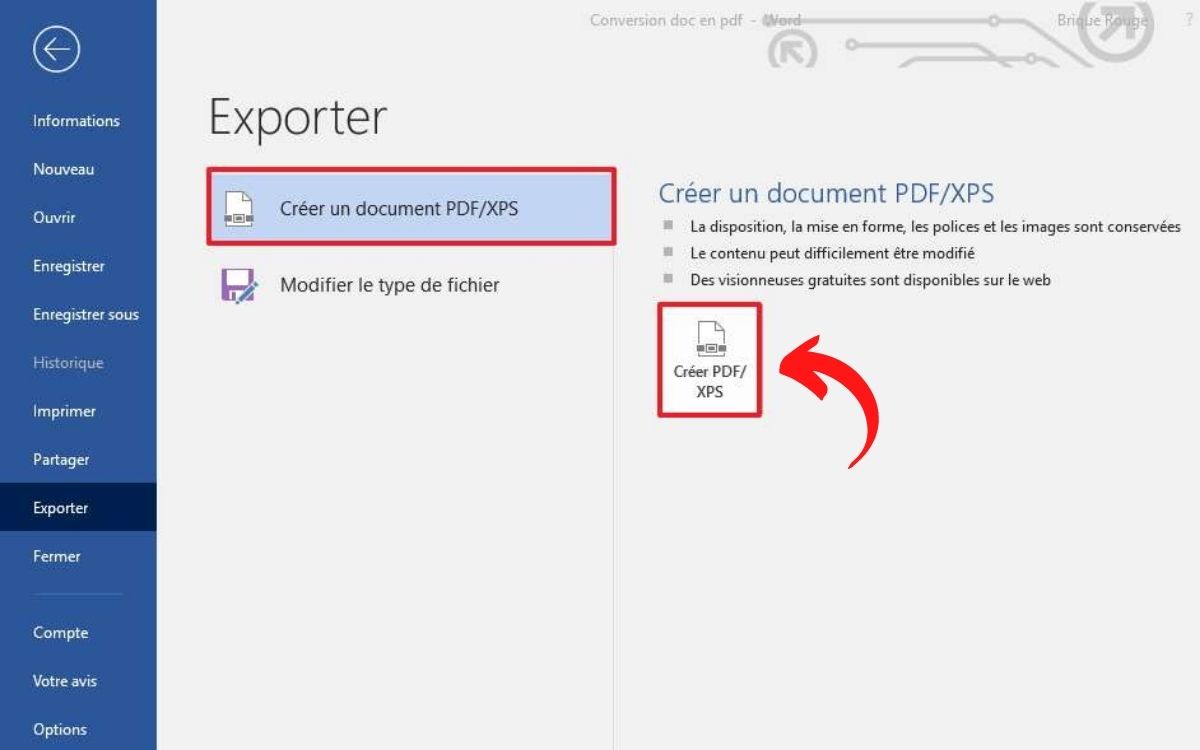 If you don't have the Office suite, it is still possible to edit a Word file for free using LibreOffice or with the Google Chrome extension Office editor for Docs, Sheets and Slides. Once the extension is installed, just drag the Word file and drop it into the browser to open and edit it. Then export the document to PDF by clicking File> Print. If you still prefer to use a reader app to edit a PDF file and save it directly, you can use the free solution. Inkscape.