Netflix has been making it possible for a while to download videos from its catalog to watch them offline. This is particularly useful for being able to enjoy Netflix when traveling by plane or TGV, or in the metro, in the absence of satisfactory 4G reception. This feature is available in the Netflix app for Android and iOS smartphones. Here is how to use it.
It's not all the time that you have a fast, stable and unrestricted connection within reach to see his Netflix series peace of mind. The streaming platform allows download part of its catalog on an Android or iOS smartphone, and on PCs running Windows 10. One way to offer users a offline mode particularly useful in those situations where data or 4G reception is a problem. The plane, the metro or the TGV are examples.
This offline mode has long been debated at Netflix before the development of the option among competitors finally decided the management team at the end of 2016. Initially reserved for smartphones and tablets, the possibility of downloading Netflix series or films for offline viewing is also offered to users of " a PC running Windows 10 via the Netflix application available on the Microsoft store. If you have a Mac or a Linux PC, you are unfortunately not going to be able to take advantage of the functionality. At least for the moment.
Read also >> Netflix catalog: new series and films in February 2021
Netflix: how to use offline mode
To use Netflix on the subway or on the plane, you therefore need a little preparation. Obviously, you will have to use this tutorial before putting yourself in the situation where you no longer have a network. It is therefore important to point out that not all content is downloadable.
On your iPhone or Android smartphone, open the app Netflix
Select the series you want to download and go to the episodes tab
Tap the download icon to the right of each episode to download it
If you want to download a movie instead, the process is similar, select it and go to the feature sheet. Then press on the download icon to the right
To review the downloaded content, go to the section Downloads (My Videos)

at the bottom right.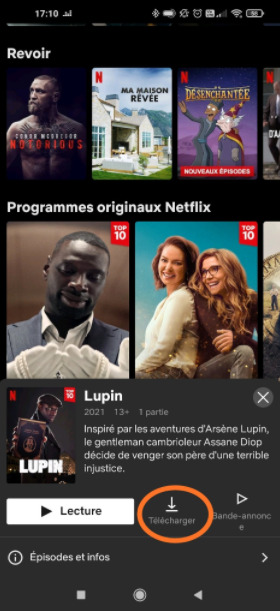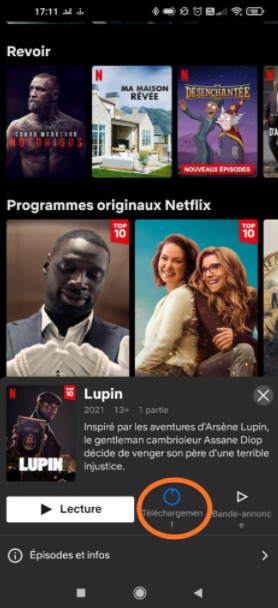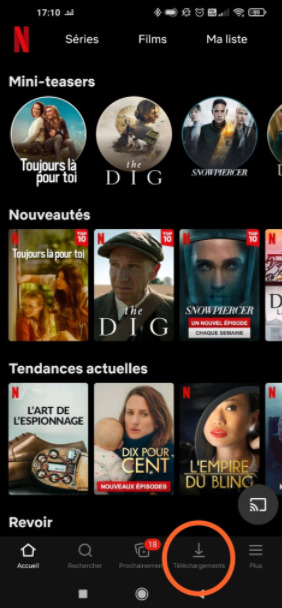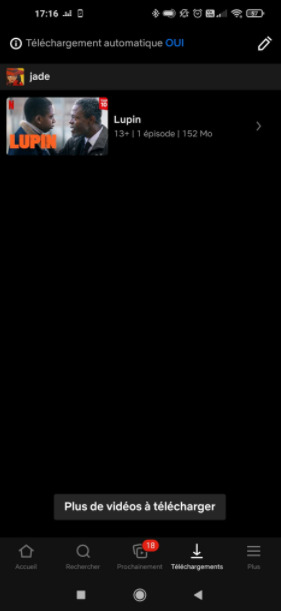 Note that if you are on WiFi, downloads should start immediately. Otherwise, a message prompts you to activate Wifi or configure the download to mobile data. The download will start as soon as the Wifi is activated or you have authorized mobile data in the app.
For download Netflix series or movies on a Windows 10 PC, the process is exactly the same. Finally, be aware that downloaded content is not accessible forever. Seven days before the download expires, the app will let you know that it will soon no longer be available in offline mode.