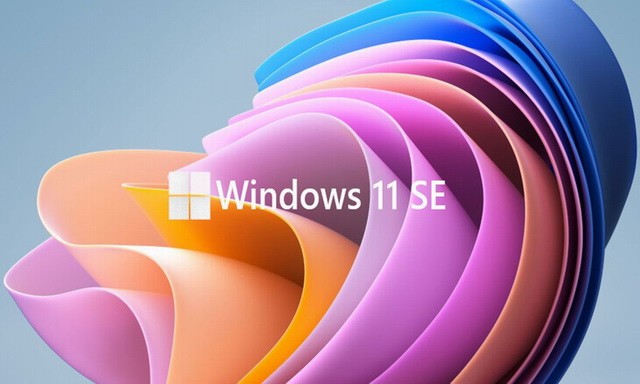 A few days ago, Microsoft announced its new Surface Laptop SE which arrives with the Windows 11 SE operating system. If you don't know, Windows 11 SE is a special edition of the new Windows 11 that brings education-related features.
Windows 11 Special Edition is optimized for educational purposes and comes with a new wallpaper. If you are using Windows 11, you may be aware that the operating system comes with a new set of wallpapers.
Even users running Windows 10 have downloaded the new Windows 11 wallpapers. Additionally, Windows 11 SE brings the pastel color variant of the default Windows 11 wallpaper.
So if you want to download new Windows 11 SE wallpaper then you are reading the right guide.
Steps to download Windows 11 SE wallpaper
Below we have shared a step by step guide on how to download the wallpaper right now. Let's check.
1. First, open your favorite web browser and navigate to this Web page.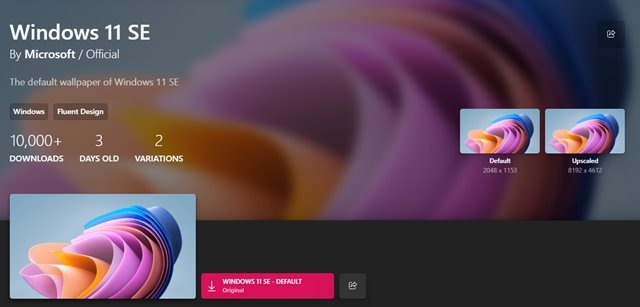 2. Now on the web page click on the button. To download, as shown in the screenshot below.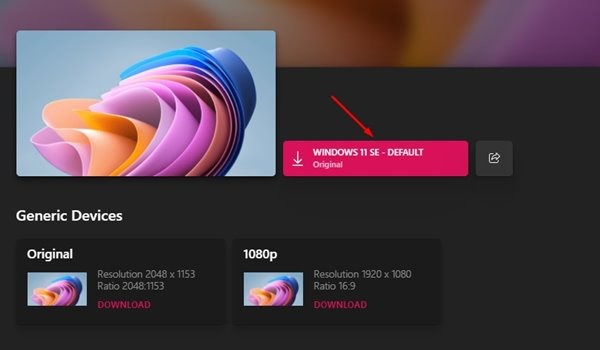 3. You will be redirected to another web page. You need to right click on the image and select the option " Save as " to download the image.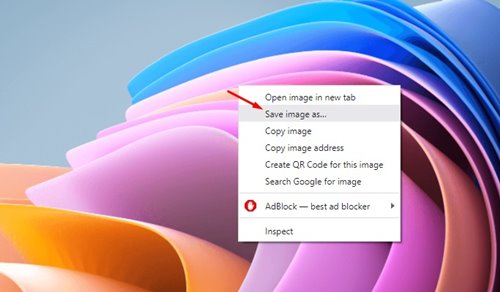 That's it! You have finished. You can now apply the new Windows 11 wallpaper to your desktop.
If you are not satisfied with the Windows 11 SE wallpaper, you can download the Windows 11 wallpapers. Windows 11 has some wallpapers that look great. You can use the wallpapers on any desktop operating system.
Conclusion
In this guide, you have learned how to download Windows 11 SE wallpaper. If you have any questions or suggestions let us know in the comments. In addition, also consult this guide if you want to learn how to install the new Media Player on Windows 11.