In this article, you will be able to download the new wallpapers for the new Google Pixel 5 in order to use them on any Android smartphone with similar characteristics (Screen size, resolution…).
Google pixel 5 and as you know has already been around for a month alongside another new 5G compatible model, the Pixel 4a. These are the two flagship smartphones of the firm for the year 2020 with characteristics worthy of mid-range phones (even if they are modest in terms of processor) as well as a magnificent design and a fair price if we can say it. . And this explains the out of stock of this product in several countries, including France.
In addition to the features, design and price, the Android operating system installed by default on the Google Pixel 5 offers a set of new wallpapers dedicated to Google Pixel devices.
The set of wallpapers is divided into two categories, one category called " Captured on Pixel " and another " Art & Culture ", The first contains a total of 13 high quality images and wallpapers from a few places and cities like New York, London and Japan. These are all images captured by the Google Pixel 5 camera.
In the second category, " Art & Culture »You have 21 images and photos of several artistic works, photos and beautiful paintings to personalize the screen of your Android smartphone.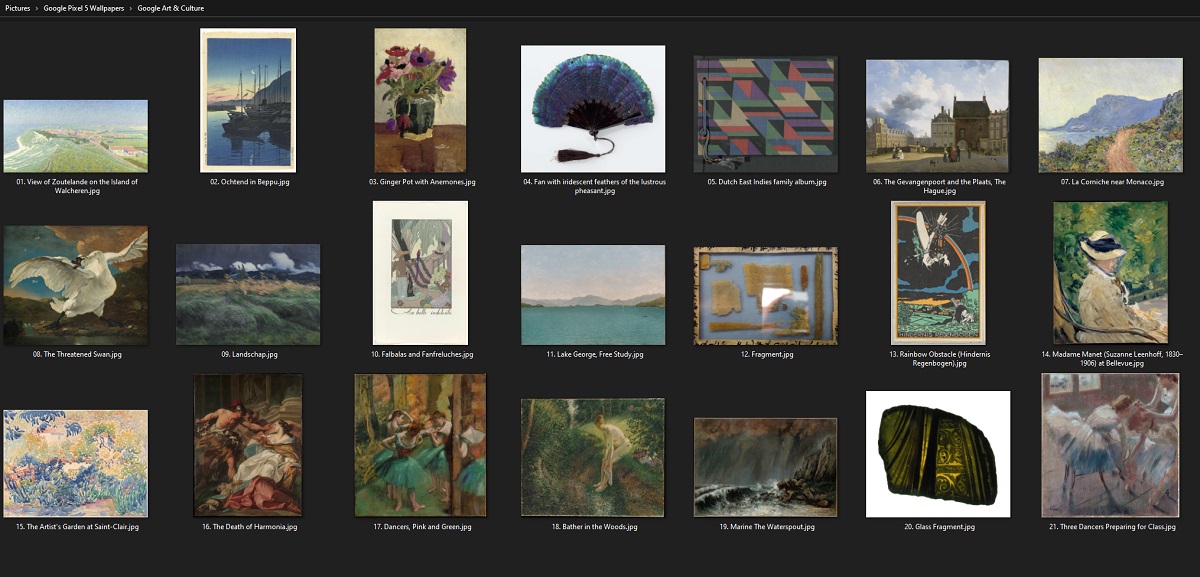 To download them before the link author removes them, click this download link