It is entirely possible to download movies and series from Disney + in order to watch them later when you are deprived of an Internet connection. Here's how.
The Disney + platform is full of great content, especially for Marvel and Star Wars aficionados. Significantly, subscribers have the option of downloading the films and series that are in the catalog. A very practical alternative. By doing so, you will be able to view your content even without an Internet connection. Ideal for train and plane travel. Or if you're about to head to an area with no Wi-Fi and mobile data.
For information, this feature is available on Android and Apple mobile devices (tablets and smartphones). Note that it is also possible to download content Disney + on a Chromebook or Amazon Fire Tablet apps. We explain how to do this step by step below.
Read also >> Disney +: 116 million subscribers in just two years, soon ahead of Netflix?
Disney +: how to download movies and series
First, some settings should be made. To do this, go to settings of the application by clicking on your profile icon.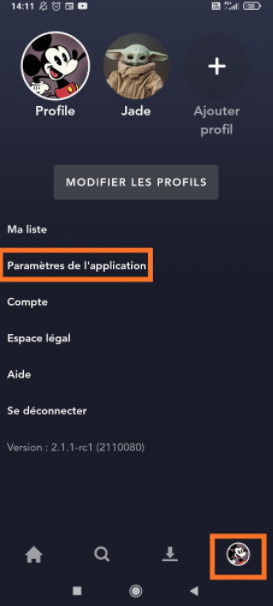 In the Downloads section, you can choose to launch downloads exclusively via Wi-Fi (or not).
You will also have the possibility to indicate the level of quality. And decide whether you want to keep the contents on your device's internal storage or on a microSD card.
This section will also allow you to delete all your downloads at once.
Once these settings are made, click on the program you want to download.
Then press download icon located next to the movie or episode.
Note that it is possible to download an entire season at once.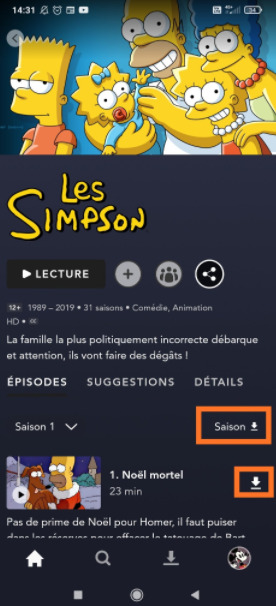 Then go to the section Downloads. Once your content is downloaded, you will be able to view it in offline mode.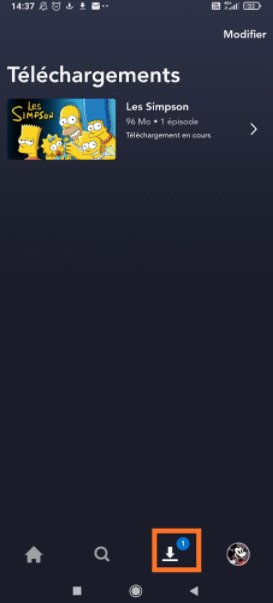 To delete content, tap To modify, check the box and move it to the trash.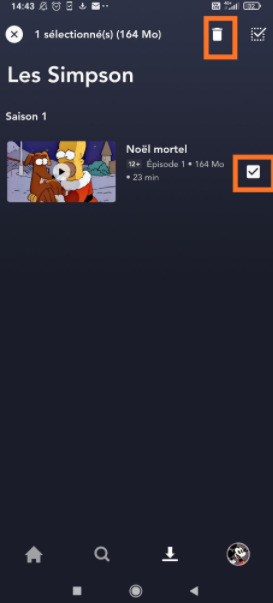 That's it for this guide. If you are looking for a program to watch, do not hesitate to take a look at our selection of the best series available on Disney +.