Tekken is a fighting game released in 1994 and developed by Namco initially for an arcade machine, then adapted for PlayStation. If you are part of the golden age generation of arcade games, you have surely lived its success by spending hours and hours in arcades in front of a Tekken terminal.
And among all the versions of the game, the most popular were Tekken, Tekken 3 and Tekken 6 with an incredible success of Tekken 3 between 1997 and 1998 (according to Namco at the time: 8 million copies sold! A record which makes the greatest fighting game of all time).
The game was originally intended for arcade consoles then they adapted it for Playstation, but what you need to know now is that it also works on PC by following this method which will allow you to play it even on a Windows 10.
Before proceeding to this method, first check your PC configuration as it is necessary to know if the latter is powerful enough to run the game correctly.
For this, you must have at least an operating system Windows XP, Windows Vista, Windows 8,8,8.1 or the very last version Windows 10. For the CPU (the microprocessor), a Dual Core of 2GHz is enough to run the game with minimum 1GB RAM and 1GB storage space too.
The method to download and play Tekken 3 on PC
If your PC meets the minimum requirements, you can follow the steps below to install and play Tekken 3 on desktop and laptop PCs:
Step 1. First, open the Web browser Google Chrome.
2nd step. Now click on this link and download the Tekken 3 ZIP file.
Step 3. Once done, now unzip the file using WinRAR or WinZIP.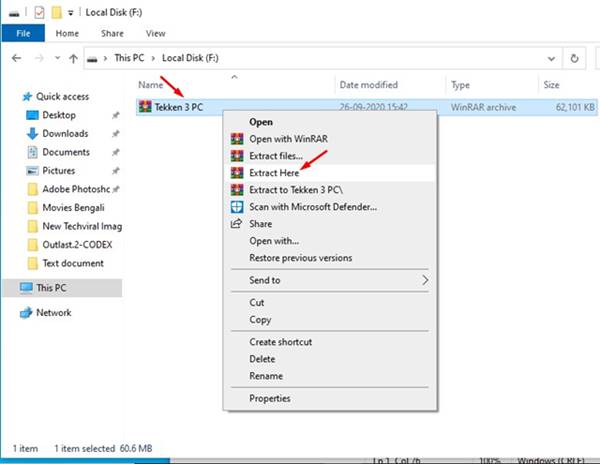 Step 4. After unzipping you will find four different types of files.
Step 5. To start the game, double-click on the " Tekken_3 "
That's all ! You're done, you can play Tekken 3 now on a PC with Windows 10 or earlier.