Minecraft is a world of construction and survival which can be experienced with friends, family or strangers from all over the world and is one of the most popular games for computers today. However, it is possible to play Minecraft on other devices, including smartphones and tablets. On top of that, too different versions have been created for video game consoles.
On the other hand, the different editions of Minecraft have various features and benefits. One of the most important limitations is that older consoles don't have multiplayer capabilities. Even with this detail, there are more MOBS on consoles than on mobiles, but they have a bigger world. and therefore there are several aspects to consider. Some of these versions can even be tested for free.

It is possible to play Minecraft from the web browser, without installing any program and totally free. Although this is a fairly limited game mode compared to the original version, since allows you to know and experience the dynamics of construction in an open world. It alludes to the original concept of Minecraft and doesn't have a survival mode, doesn't contain MOBS, and doesn't allow the avatar to drown to death.
The main disadvantage of this free version is that it is very simple, there are no Skins, MOBS or MODS. Likewise, the positive side of this game is that allows you to create new worlds with different sizes and invite friends to the game, to be shared together in the same space. These are temporary games and changes to the world will be reverted after the game is closed.
Official site: https://classic.minecraft.net/
Minecraft versions available
Since its launch for computers, the popularity of Minecraft has led to the desire to reach a much larger audience and versions have been created for the different platforms. Minecraft is currently playable on mobile devices and consoles, but each of them varies slightly in terms of features and benefits.
Minecraft for computer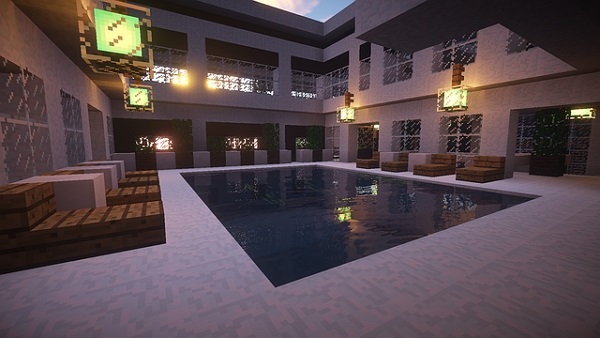 The first version of the game and the one that has had the most updates is the Java Edition for PC, it is also the most popular game mode. Offers the possibility of creating servers and share with friends in an open world, where changes made are saved. It is also possible to join games on temporary servers, a great option for those who cannot opt ​​for the private server.
Among the most important advantages over other versions highlights the use of MODS, as well as their high availability and that players can create their skins to customize the character to your liking completely free. Besides, includes exclusive enemies and animals of this platform. It is compatible with the most used OS, you can even play with virtual reality headsets in Windows 10.
Official download site: https://www.minecraft.net/es-es/get-minecraft
VR compatible update: https://www.minecraft.net/es-es/store/minecraft-oculus
Minecraft for consoles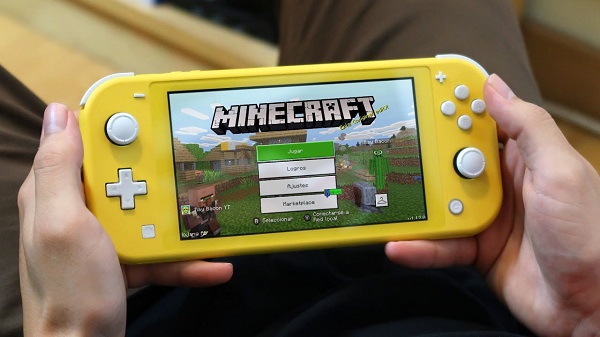 There are a wide variety of video game consoles that are compatible with Minecraft, although this game mode is limited compared to PC, it has its own advantages like the split screen option. Besides, allows multiplayer both with the split screen (from 2 to 4 sections depending on the console) and with an Internet connection with public servers. It is available on a wide variety of platforms which are:
Xbox one.
Nintendo Switch.
PlayStation 8 (with PSVR).
Xbox 360.
Nintendo Wii U Edition.
Playstation 3.
PlayStation Vita Edition.
Playstation 5.
The graphics are clearly visible on all consoles, as they are quite basic. However, old devices like the PS Vita and Nintendo Wii U have certain limitations in terms of multiplayer, since not being able to join online servers or games with a LAN connection. This limitation has been fixed on the latest consoles like the Switch and the PS4. It can be purchased from the official store of each console.
Official site: https://www.minecraft.net/es-es/get-minecraft
Mobile devices
The pocket edition or the pocket edition was developed to experience the world of Minecraft from a smartphone or tablet. Although it may be limited compared to the PC version, it is the most complete after this one and has several advantages over consoles, which are as follows:
It is compatible with the multiplayer over LAN or WiFi.
Lets join player-hosted games.
The world is much bigger than that of consoles, although it is smaller than the PC.
At a market, where you can buy skins and other items.
As a downside, has less MOBS than other versions, but it's still a great option to enjoy and build with friends. Besides, allows connection with players who are from PC, thanks to the cross-game quality. To purchase this version you need to enter the official store that corresponds to the operating system, do it faster using the following buttons:
Official Kindle Fire Download Site:
Free trial for PC and PS
It is possible to play Minecraft for free and experience all the features of this cubic world using the trial version, currently available for Play Station and computers. This way the user can enjoy games with friends and family who already have an account, via public or private servers. The PC version is the one that offers the most benefits, but the PlayStation version is also a great option.
Official site: https://www.minecraft.net/es-es/free-trial
Free alternatives for mobile
The popularity of Minecraft has led to the development of various building games with blocks that they are very similar and serve as a free alternative. Those imitate his creative and survival mode, within varied and very entertaining themes, among which:
Mini world: CREATA
It's a 3D exploration game and creative construction with a multiplayer setup that supports cross play, so it can be used from a PC and a mobile. It includes different pre-designed spaces to discover and offers extensive construction possibilities with various materials that allow the creation of real or fantastic objects.
3D Craft Block
This is a simulation game for users of all ages who allows you to build cities block by block. As in Minecraft, it is possible to create almost any type of building, since has a wide variety of materials. Farms, entire villages and ports can be created with your ships.
Rescue boats
This is a survival game, in which you must find food and shelter to survive the adversities of a world that mimics the difficulties of a wild environment in real life. The player must harvest crops and hunt animals for food and build huts to survive in the cold of the night, also clothes and complex machines to improve the methods of hunting and movement.
Block history
It's a magical world with dragons and other creatures, so it's not just a building space, but it also has role-playing elements in it. This is exploration and adventure game open world, in which the player will be able to live adventures and perform different missions, which you will find by discovering new places and characters.
Minecraft .APK file
You can download the trial version of Minecraft for mobile, this option only allows 90 minutes of play time, but offers a full experience of the original game. It is possible to download it from unofficial websites. In Softonic you will find the .APK file for Minecraft, which can only be installed on Android devices.
Download site: https://minecraft.softonic.com/
There are a wide variety of versions of Minecraft to experience this entertaining world of building with cubes. Each of them can be obtained in the official store this corresponds, but on the Minecraft site it is possible to find direct access to it.