Thanks to the bookmarks bar, we can quickly access our favorite websites. This way we don't have to remember the URL of the site in question. We can save any type of page there and with a single click we will access it. For this reason, let's see how show the bar tools Markers at Firefox.
Show bookmarks bar in Mozilla Firefox
The first thing to do is to open the browser. Once we have done that, we will need to right click on an empty space in the tab or toolbar (at the top of the browser).
After that we will have to move the mouse over "Bookmarks Toolbar" and a new menu will appear with some options.
Always show: the favorites bar will be displayed at all times. Is the best option.
Never show: we'll never see the bookmarks bar.
Show only in new tabs: we can only see this when we open a new tab. The moment we enter a website this bar will disappear.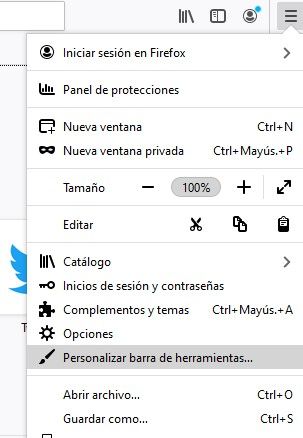 Another way to activate or activate the Firefox bookmarks bar is to use the personalization options. To do this, you will have to click on the menu in the upper right corner of Firefox (you will recognize it because the icon is three lines one above the other) and select "Customize the toolbar" .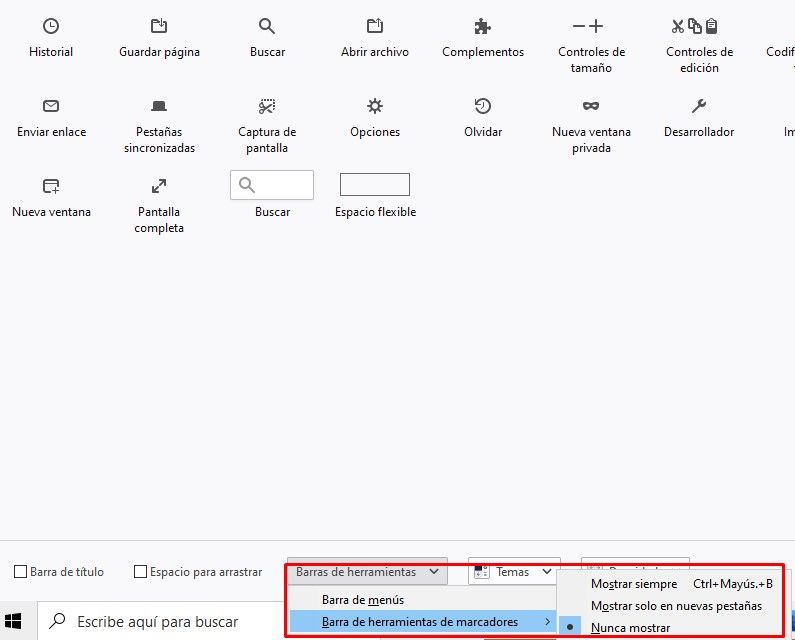 Once we are in the customization tab, we will simply have to look for the "Toolbars" button which is near the lower left corner, then we will go to "Bookmarks toolbar" in the drop-down menu .
In the menu below we will have to select whether we want it to always be displayed or to keep it hidden. Once we have enabled the bookmarks bar, it will automatically appear under the address bar at the top of the browser.
If we wish add new bookmarks. We can do this in two ways, the first is by clicking on the padlock icon on the left side of the URL and dragging it to the bookmarks bar.
Another option is to click on the star icon on the right side of the URL and complete the requested data.
Share this with your friends!