Do you find the connection to the wifi network of your internet box a little slow? An intruder may have invited himself to your network. Fortunately, by connecting to the management interface of your box, you can find it and block it easily!
How did an intruder connect to your wifi?
When you live in a building, wifi networks are generally very numerous. However, sometimes, some opt for simple passwords that are also easy to guess. The purpose of such a choice is to remember it better. Many also opt for a WEP security that is too weak (although more compatible), too easy to decrypt with some free software.
Although it was discovered a few years ago that even the protocol WiFi WPA2 had a flaw named Krack allowing entry into private networks. The situation is frequent, and it allows some to benefit from a free internet connection, most often without your knowledge. And it's usually when this person decides to download wildly that you will realize it.
Connect to the management interface of your box
To find out if you are not alone on the network, you must connect to the management interface of your internet box. This usually requires entering an IP address or address in your browser. We have put them together in the list below.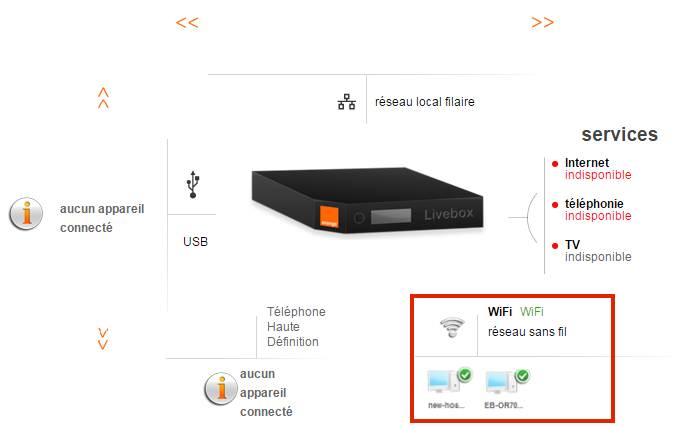 Orange (Livebox): http://192.168.1.1 (login: admin / password: if you haven't changed it, these are the first eight characters of your WPA security key. You will get it by pressing the button i of your Livebox.)
Bouygues (Bbox): http://192.168.1.254, https://mabbox.bytel.fr (if you have never modified the identifiers, enter Admin and Admin for the login and password)
Free (Freebox): http://mafreebox.freebox.fr (follow the instructions displayed)
Sfr: http://192.168.1.1 (follow the instructions)
As with the Livebox management interface, we generally find intruders quickly, regardless of your supplier. Just count the number of connected devices in your home and compare it with those displayed. On some boxes, you will only find this information by accessing the wifi menu.
Block the intruder so that he can no longer access your wifi
Now that you know that there is an intruder on your network, how do you block it? There are several methods, but the easiest is probably to change your wifi password. Here again, you will need to access your management interface.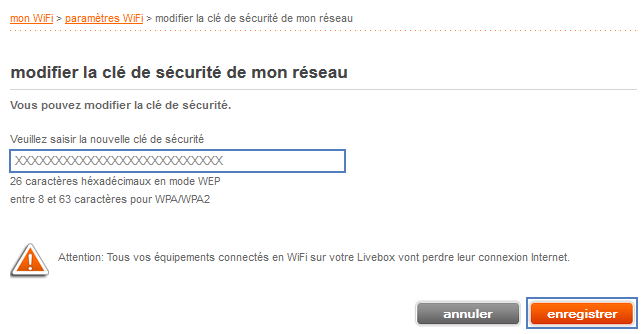 The procedure differs little from one box to another:
Go to a menu named Wifi. If you cannot find an option to directly modify the key, there will probably be a sub-menu or even a sub-sub-menu with more advanced options.
Modify the key by a password worthy of the name and easy to remember
Also pay attention that the security of this key is WPA / WPA2 Personal and especially not WEP (too insecure)
Validate at each step
For more detailed instructions, use our tutorial to test and configure your wifi network using 192.168.1.1. At the end of this operation, you will of course have to reconnect to your network with the new key you have chosen. And if you have to enter the key yourself, that means the intruder will have to too. So you kicked him out!
Do not worry, he will quickly find another victim. Fortunately for you, if your key is secure enough, it will find less secure networks elsewhere that are therefore easier to penetrate. But it will not be at your place … And you will have peace at last! Some routers have an option block next to each device connected on the network. This feature allows most of the time to prevent access to WiFi by excluding the intruder's MAC address.
If by chance you have noticed slowdowns on your WiFi network but there are no intruders, the problem comes from elsewhere. This tutorial to fix WiFi speed and coverage problems may interest you.