It's very easy delete or delete a Reddit account. You may no longer be interested in using this famous social network and we want to delete all our data from it. To do this is extremely easy. However, we need to consider a small detail before continuing.
Before deleting a Reddit account, we recommend that you delete comments and posts that contain personal data. Once we delete our Reddit account, we will no longer be able to recover it or delete any comments or posts that we have posted.
By permanently deactivating the account, comments and posts are not deleted. Although the name of the user I am posting does not appear. We must keep in mind that, if we have private or personal information, we are exposing our privacy and we will not have the control to eliminate it in the future.
Say we leave a comment where we say something like "My name is Jose and I work in (a certain company) and I live (a certain city)"We will never be able to delete this comment if we delete our account.
We therefore recommend that you find your own posts and comments, delete them, and then delete your account.
Delete a Reddit account
To delete a Reddit account, we will need to log in with that account and click on our profile picture in the upper right corner of the screen. A new menu is displayed and we will click on "User configuration".
At the bottom of this new screen, you will have to go to the bottom and click on the red text that says "Deactivate the account".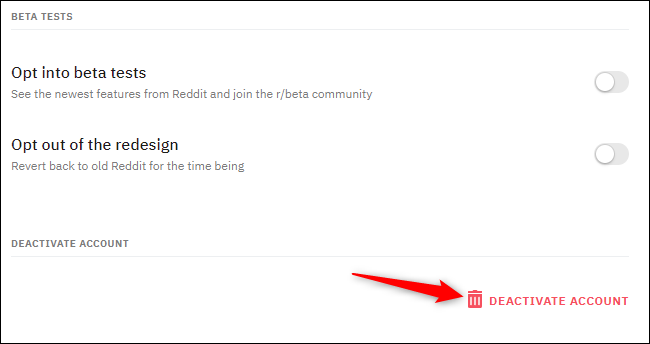 Once we do, Reddit will ask us to comment on why we decided to delete the account. Here we will also need to provide our username and password. You must click on "I understand that deactivated accounts are not recoverable" and click on "Deactivate" to continue.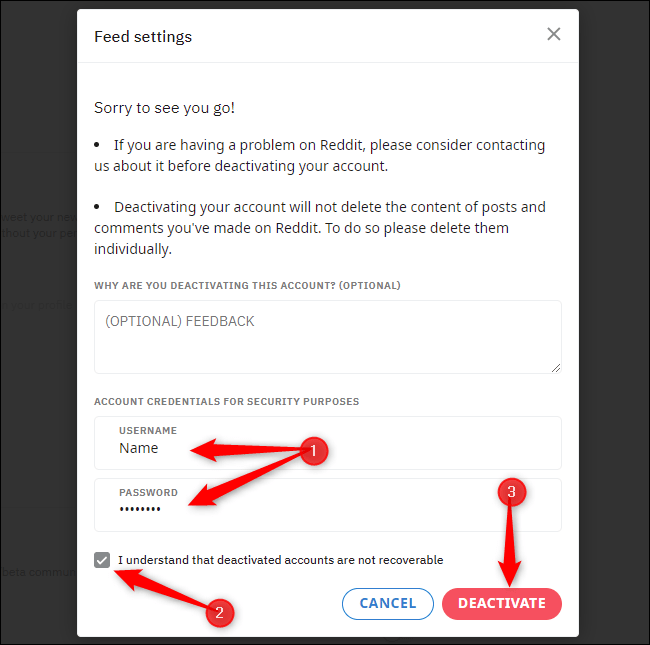 Something important that we have to keep in mind is that this will permanently delete the Reddit account. We will not be able to recover it and you will not be able to use the username for another account in the future. We will also not be able to remove any posts or comments that we publish.
For the last time, Reddit will ask us to confirm that we really want to delete the account. We'll just click "Disable" if we're sure we want to delete it permanently.
Once we clicked "Deactivate" we have already successfully deleted or deleted a Reddit account. As you can see, it's pretty quick and easy. Although if you have any questions you can leave them in the comments box which you will find a bit below.
Share this with your friends!