Although not everyone knows them, the truth is that core dump files can be some of the biggest enemies of free storage on computers. For this reason, and beyond the details that we will see below, if you want to make some hard drive space without wasting too much time, then go for delete memory dump files this is one of the best solutions you have.
Of course, you have to keep in mind that Windows only removes these preventative dump files in the event of a system crash, when it understands that the available storage is limited. However, the way you interpret the situation between you and the Microsoft operating system does not have to be the same. So, if you want to make some space on your hard drive, before Windows acts on its own, you have to resort to one of the many cleaning utilities that can give you a hand in these circumstances. .
Of course, before we continue, you should also know that memory dump files are system files which are saved when we experience blue screen of death or BSOD error. Basically what happens is Windows saves system information as a copy, so developers can fix errors later.
Over time, these memory dump files can waste a lot of hard drive space. We are talking about full GB occupied by them, which will multiply in case your PC usually has problems. With that said, let's see what options you have so that you can get rid of these sometimes unnecessary elements.
3 Ways to Remove Core Dump Files in Windows
When cleaning the disc
Windows Disk Cleanup is an option we should almost never lose sight of.
Open the Run box using the Windows + R keyboard shortcut
Type cleanmgr in the text box
Select drive C: when choosing one
Specifies the System error memory dump files check box
In a few seconds, this point of the hard drive should be completely emptied.
Hand in hand with third-party programs, such as CCleaner
From time to time, programs created by third parties can make this easier for us. In these particular situations, CCleaner can be a great ally, so you shouldn't overlook it.
Download CCleaner on your PC
Follow the installation instructions
Once installed, run CCleaner
Select the Custom Cleaning menu, on the left side of the screen
Check the Run Cleaner box to clear the crash dump, one of its built-in functions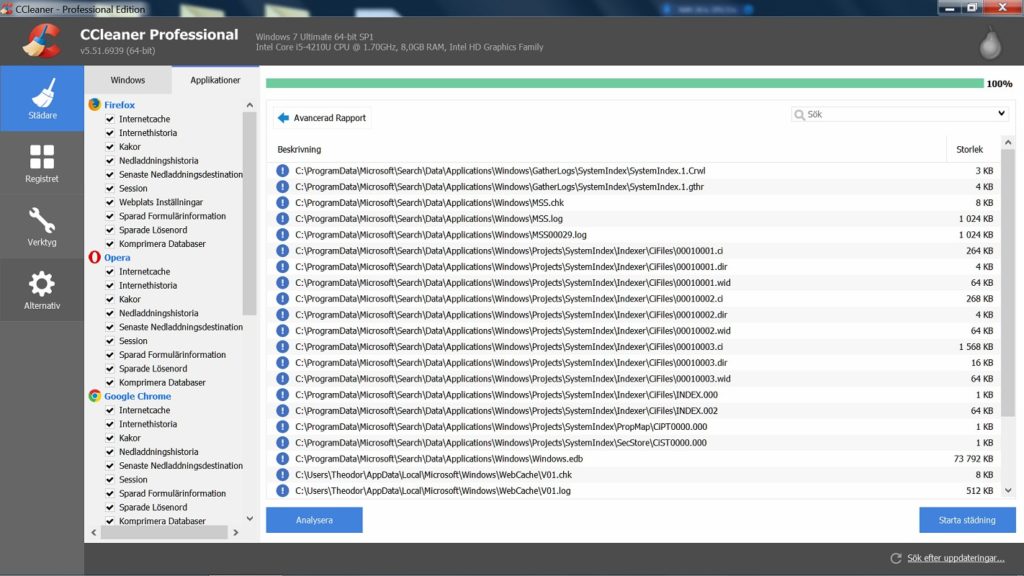 Stop crash dump
If, in addition to deleting core dump files in Windows, you want them not to continue to accumulate, we recommend that you turn off Emergency Dump directly.
Users in this operating environment can disable crash dumps to ensure that crash dumps will not take up additional hard disk storage space. Of course, you won't get them either if you need them.
Access the Windows Control Panel
Open the System section in Control Panel
Access advanced system settings on the left side of the window
There, enter the Advanced section
In the startup and recovery settings you can turn off the crash dump and finish with OK
Conclusions
Obviously, deleting memory dump files in Windows is a good alternative for people who did not know of their existence until today and have problems with storage on their hard drive. Those who know how to take advantage of it and have free storage space shouldn't delete them from their computer on a whim because, in an emergency, they might be the only possible solution.
Share this with your friends!