Delete cookies and browsing history from Microsoft Edge It is an extremely simple and above all fast process. We will teach you how to clear Microsoft browser history and cookies in seconds.
Generally, the process of deleting cookies and browsing history in Microsoft Edge is quite similar to Chrome or Firefox. It's quite fast and in a few clicks we can eliminate everything without any problem.
The first thing we will have to do is start the browser and then we will have to click on "History", for that we will have to go to the three horizontal dots that are in the upper right corner of the screen.
A window opens where we can see some of the history of the last days. In this window, we are going to click on the three-point ellipsis button that is in the upper right part of said window, between the search and anchor icons.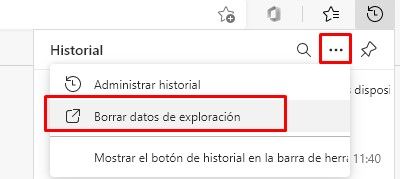 We will click on "Clear browsing data" and a new page will open with a small window open.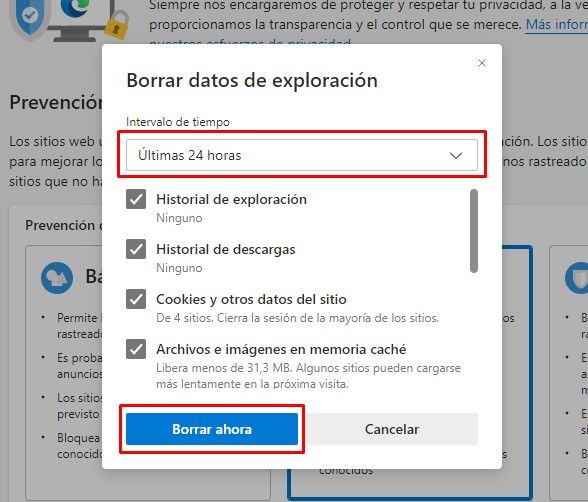 In this window we can delete the exploration data. The first option is a drop down menu where we can choose the time interval. We can delete data for the past 24 hours, 7 days, 4 weeks, or forever.
In turn, at the bottom we can select all the data we want to delete. Once you have selected everything, all you have to do is click on "Delete now".
Voila, the window disappears and all the data has been deleted. This way, there is no record in the history of any website that you will visit.
We hope you have found this simple guide helpful and you can clear Microsoft Edge cache and browsing data. Remember that if you still have any doubts you can leave it in the comment box that you will find a bit below and we will be happy to help you resolve it.
Share this with your friends!