When you use Instagram, your contacts may know that you are online, with a little green circle appearing on your avatar. Except that you might want to walk around the app discreetly. To do this, simply deactivate the "online" status in the settings. We explain to you.
Since the establishment of "online" status, you can know in real time who is logged in to Instagram, both on the home page and on the private messages page. A small green circle on the avatar allows you to get to the bottom of it. Knowing when a contact you interact with regularly is online helps make messaging apps easy to use. But not all users hear it the same way. Some would prefer to go incognito when using the application.
If you want to explore the latest photos, videos, and statuses posted by the people you follow while keeping a low profile, this tutorial will allow you to do away with the "online" status on Instagram.
Read also >> Instagram: how to edit or delete the location on a photo
How to turn off "online" status on Instagram
Open the Instagram app and sign in to your account if you haven't already.
At the bottom and far right, click on your avatar to access your profile. Then touch the three horizontal bars.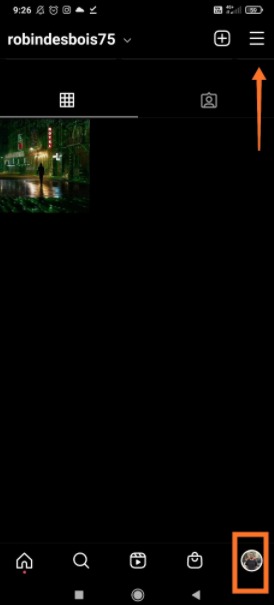 Press on Settings then go to the section Confidentiality.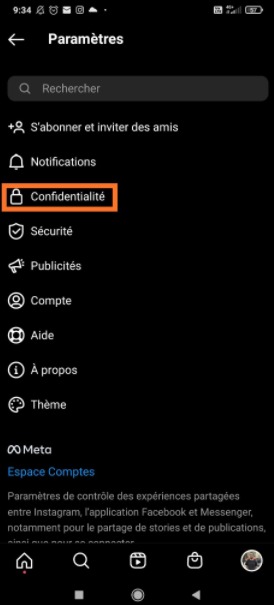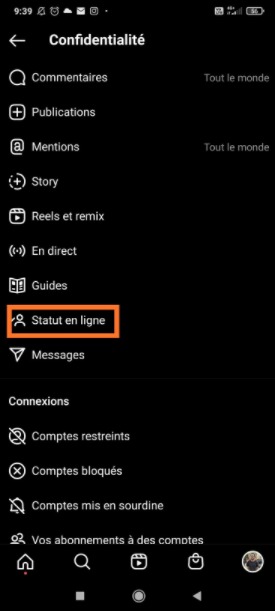 Toggle the switch to the left to turn off the option View online status.
Now the accounts you follow and any user you send a message to will no longer be able to see that you are signed in. In the interests of fairness, you also won't be able to see if they're online. To continue reading, do not hesitate to consult our tutorial explaining how to enable two-factor authentication on Instagram.