Are you worried that certain applications will access your PC's webcam, microphone or geolocation? Windows 10 allows you to prevent access to these components. Control options also allow you to choose which applications can access it.
Windows 10 is not the most secure operating system. If it exists many antiviruses to protect you from the most common threats, you are not necessarily immune to indiscretions. Applications that appear harmless can access certain components of the PC: microphone, webcam, location. You are told how to block access to sensitive devices.
Windows 10: How to prevent apps from accessing the webcam and microphone?
Windows 10 allows you to disable access to Microphone, webcam and location in general. You can also control which apps have individual access to it.
Disable geolocation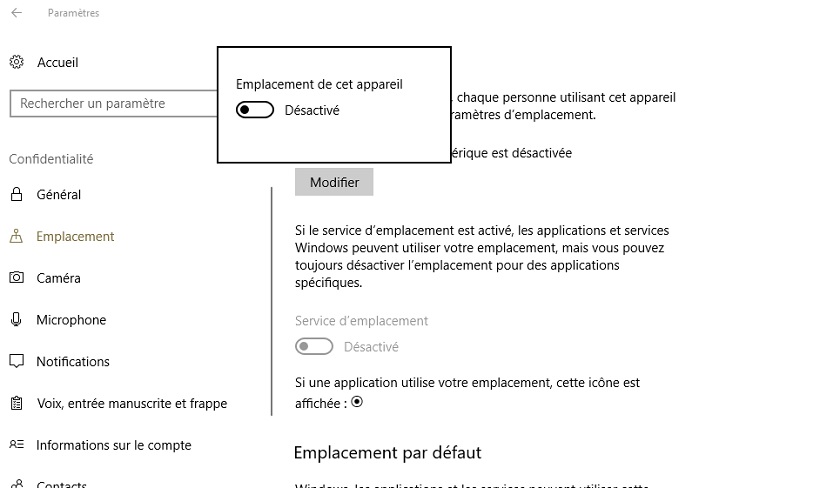 As on smartphones, information on the location of users is accessible on Windows 10. It can be used to improve certain services and applications. To estimate the location of users, Microsoft records the location of mobile phone masts (for devices like the Surface Pro 4G under Windows 10), but also of Wi-Fi access points.
The Redmond firm may also collect the MAC addresses of your wireless router or other Wi-Fi network devices. turn off location on Windows 10 and erase your tracks, go to Settings> Privacy. Click on the tab Location on the right, then on Edit. Toggle the switch to Deactivate in the window that opens.
Microphone and webcam
Some applications have access to your computer's camera and microphone. This control is essential for their proper functioning (Skype, Viber, etc.). You can manage permission to access these components. For each of them, go to the corresponding tab (Camera or Microphone) from the Privacy settings. In the camera menu, deactivate the function by following the same process described above.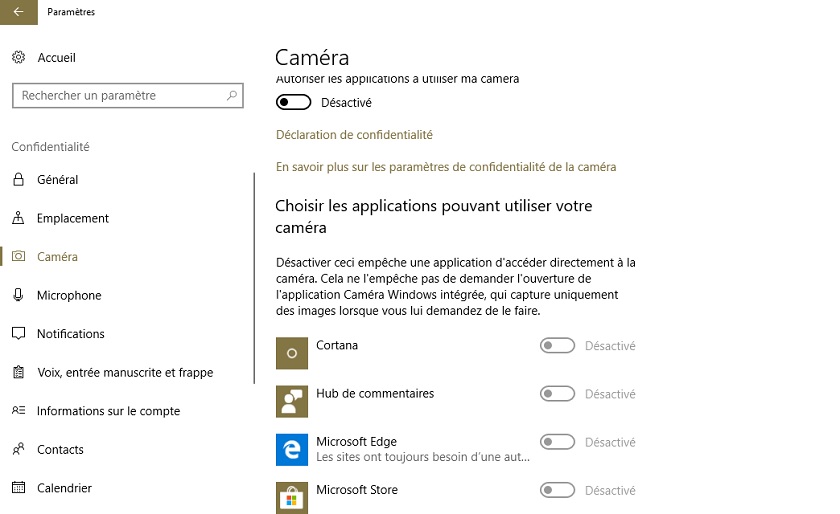 Disable access to camera, microphone and location by app
In case you don't want to disable devices generally, you can keep them enabled while specifying which apps can access them. But apart from universal apps (available from Microsoft Store), not all of the apps Microsoft refers to as "desktop apps" are listed in privacy settings. Take the webcam example.
To disable access to the camera for a particular application, go to Settings> Privacy> Camera. Make sure camera access is enabled globally on the PC. A little further down, in the section Allow apps to access your camera, keep the option enabled. Then go down to each application to choose the corresponding parameter.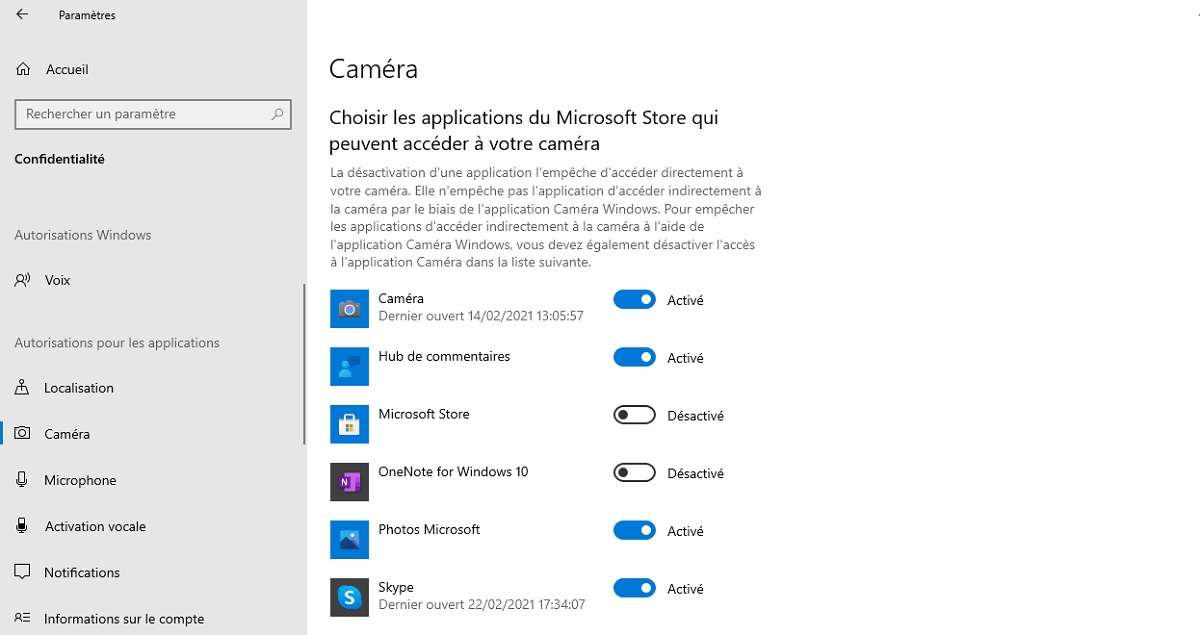 When it comes to desktop apps, if the software you're looking for isn't listed, your only option is to turn off the camera for all non-universal apps.

So much for the most basic precautions you can take to control the behavior of certain services and applications in Windows. Useful settings for those who are adamant about matters related to their privacy.