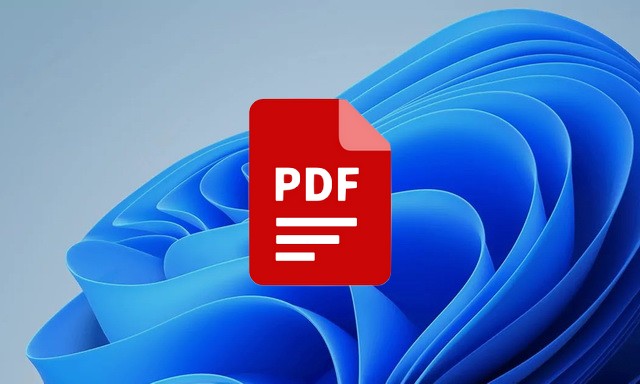 Have a PNG image file to convert to PDF? If so, use the Windows 10 or 11 built-in PDF printer to create a PDF from your PNG images. We will show you how to do this on your PC.
How PNG to PDF conversion works on Windows 11 and 10
Windows 10 and 11 both have a virtual PDF printer. When you print something from an application with that printer, the printer transforms that file into a PDF file. You can then save the resulting PDF file anywhere on your computer.
You will use this virtual printer to turn your PNG image into a PDF file. After saving it, you can email it, upload it to the cloud, or print a physical copy.
Convert a PNG image to a PDF document in Windows 11 and 10
The steps to convert PNG to PDF on Windows 10 and Windows 11 are pretty much the same.
Start by opening the folder where your PNG image is located in a file explorer window. If you are on Windows 10, right click on the image and select "Print". If you're using Windows 11, right-click the image and choose Show more options> Print.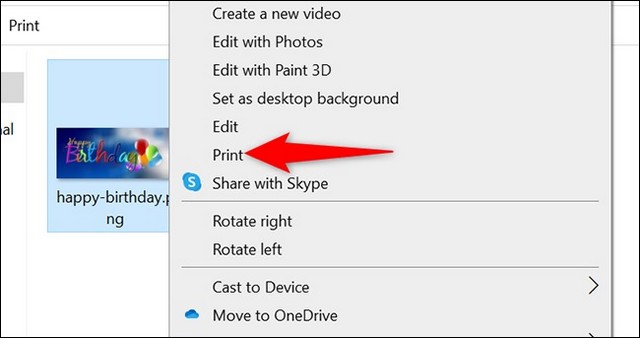 A "Print Images" window will open. In this window, select the virtual PDF printer by clicking on the "Printer" drop-down menu and choosing "Microsoft Print to PDF". Specify the paper size by clicking the "Paper Size" drop-down menu and selecting an option.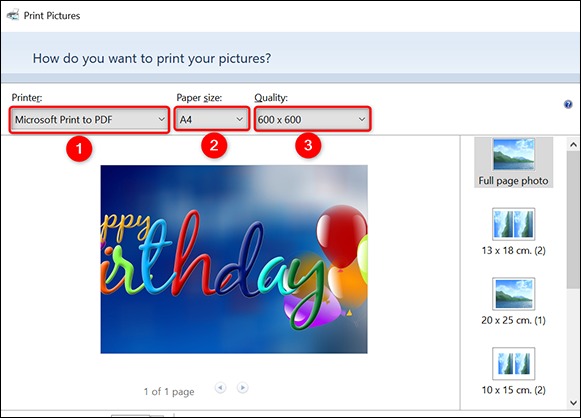 To change the quality of the output PDF file, click the "Quality" drop-down menu and select an option.
In the right sidebar of the "Print Images" window, you have options to change the way your PNG image appears in the PDF. Click an option in that sidebar to preview it on the left.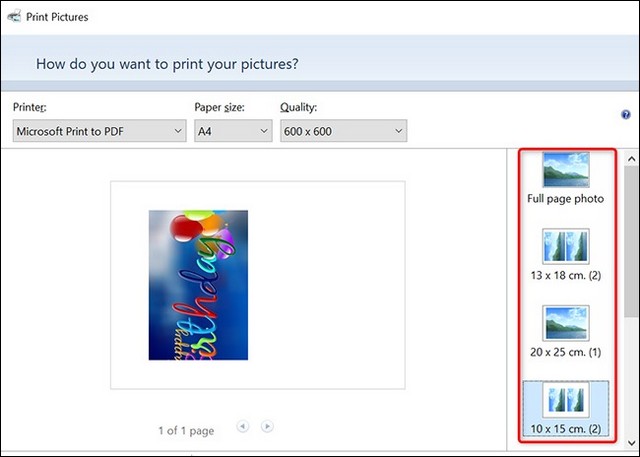 At the bottom of the "Print Images" window, specify the number of pages you want in your PDF using the "Copies of Each" option. To fit your photo to PDF, activate the "Fit image to frame" option.
Finally, at the bottom of the window, click on "Print" to start creating your PDF file.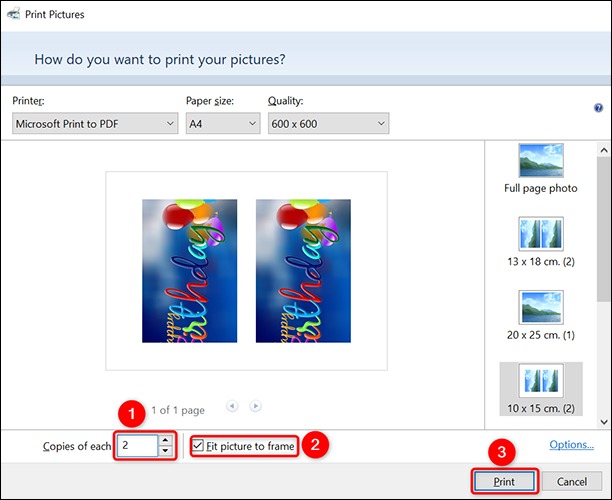 Windows will open a "Save Print Output As" window. Here, select the folder in which to save your PDF file. Click on the "File Name" field and type a name for your PDF. Then click on "Save".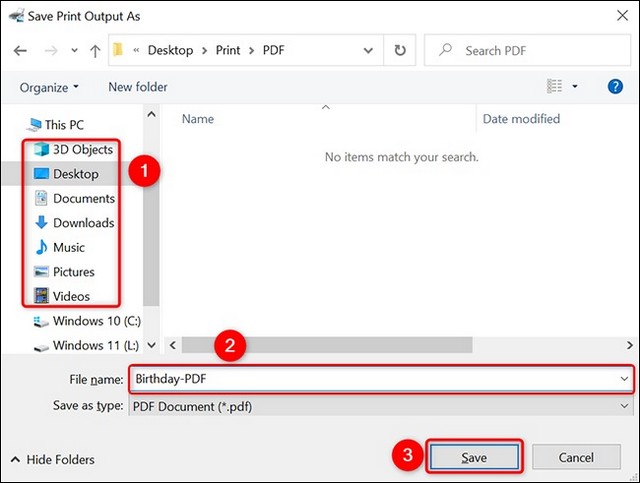 To access your newly created PDF, open the folder where you saved it, and there you will see the PDF version of your PNG image, ending with ".pdf".

Conclusion
That's all there is to converting PNG to PDF using the built-in option on Windows 10 and 11. If you have any questions or suggestions, let us know in the comments. In addition, also consult this guide if you want to learn how to install the new Media Player on Windows 11.