Despite the presence of a 3.5 mm mini-jack, the Nintendo Switch does not automatically connect to headphones. Rest assured, since two alternative solutions exist to be able to play your favorite games, quietly and wirelessly. Here's how to connect a Bluetooth headset (wireless) to your Nintendo Switch.
The Nintendo Switch and the Nintendo Switch Light have many advantages, but also some flaws. In the lot, their lack of compatibility with wireless headphones Bluetooth. A frustrating problem, since despite the fact that they are equipped with a 3.5mm mini-jack, not everyone wants to play with a cable lying around. Especially since some headsets or headphones are not wired at all. However, be aware that there are two solutions to work around this problem. It is not perfect, but it remains alternative solutions that have been proven. Here they are.
Use a wireless USB headset compatible with your Nintendo Switch
The Nintendo Switch is compatible with most wireless USB headsets. If Nintendo doesn't indicate which ones, we've put together an unofficial list for you. To use it, simply connect the USB adapter supplied with your headset, either to a USB port located at the back of the Dock of your Nintendo Switch, or on the USB-C port of the console itself, depending on. Here are all the compatible helmets.
Sony PlayStation Gold Wireless (2018)
Sony PlayStation Platinum
SteelSeries Siberia 840
SteelSeries Arctis Pro
SteelSeries Wireless Arctis 1 (specifically designed for the Nintendo Switch)
Turtle Beach Elite 800
Turtle Beach Stealth 450, 600 and 700
Logitech G933
Logitech G533
Plantronics RIG 800HD
Plantronics RIG 800HS
Plantronics RIG 800LX
This list is obviously not limited. If your headset is not in this list and yet works with your Nintendo Switch, feel free to mention the reference of your helmet in the comments in order to help others.
Use a USB adapter compatible with your headset and Nintendo Switch
What about fully wireless headphones ? The only possibility to connect this type of audio headset with your Nintendo Switch is to go through a dedicated adapter. You can get a good bluetooth transmitter sure Amazon, or at Cdiscount, but also at other resellers. Just search for "Nintendo Switch bluetooth adapter", for example, and pick the one that suits you the most. On the other hand, a few models seem to stand out in terms of quality. We recommend two models particularly appreciated by the community: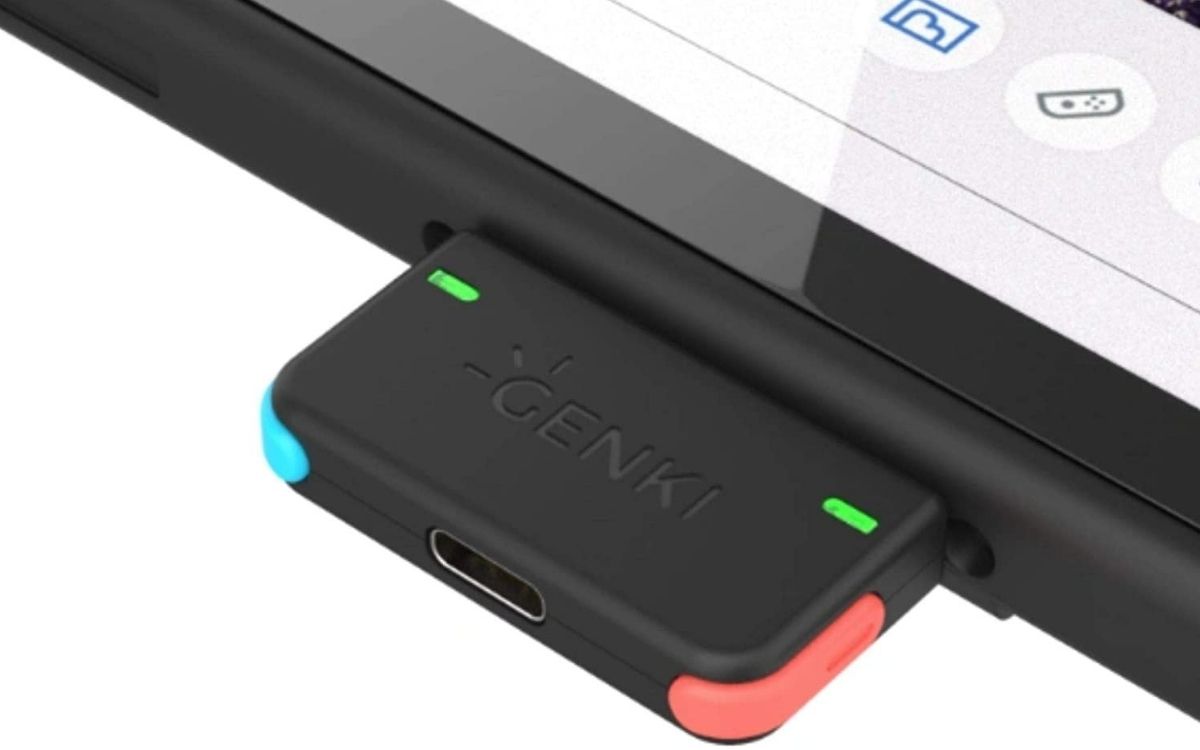 These dongles can convert any audio jack in a Bluetooth compatible system. Once you get one, simply plug it into the 3.5 mini-jack on the top of Nintendo Switch, then pair it with your Bluetooth headphones.
We hope that these two alternatives will suit your use. However, if the purchase of an adapter (or a headset with adapter included) does not suit you, know that all is not lost. Remember that the arrival of a Nintendo Switch Pro in the near future could completely erase this concern, and provide support, by default, for wireless headphones.
See as well : Nintendo Switch Online: subscription price, features, all details on the online service